"Great physiotherapists at this location! The team atmosphere is positive, the assessments are insightful, and they are recovery conscious every time I've seen them. Best out of the 3-4 clinics I've been to in the last 12 years I've been attending physio!"
Michael S – Google Review
"So nice to have such a reliable & supportive physiotherapist in such an easy location. If you have any mobility concerns that scare you away from receiving help, Maximum is more than willing and always able to fully accommodate you. I don't know what I did before Maximum."
---
Why Choose Our Physiotherapy Clinic For Pain Relief?
Results: Proven, one-to-one, evidence-based therapy
Coverage Options: Covered by WCB & most insurance plans
Custom Treatment Plans: Customized treatment plans will help you reach your rehabilitation goals
Short & Long Term Relief: We focus on the root cause of your pain, not just symptoms
Flexible Scheduling: Convenient scheduling around work and home obligations
Prevention Strategies: We show you how to keep pain from coming back – on your own
Experienced Clinicians: Licensed clinicians who genuinely care about reaching your goals
---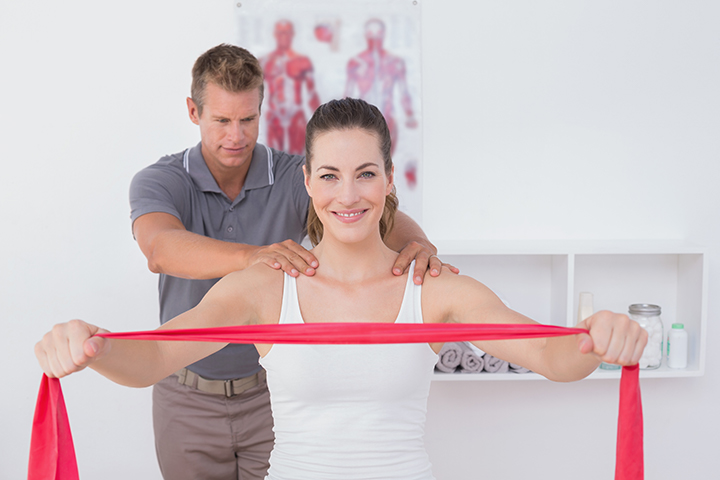 Personalized Treatment Plan:
The First Step to Your Recovery
Our first goal is to reduce the symptoms you're feeling right now as quickly as possible.
We assess and develop a personalized treatment program through means including, but not limited to, advanced exercise prescriptions, manual therapy, and various modalities.
Ready to get well & stay well with our personalized pain relief solutions?
Book an assessment today.
---
"I highly recommend Maximum Potential Physiotherapy. My therapist was conscientious, courteous and thorough in her assessment of my complex physical issues due to long term sport injuries. She gave me realistic goals and I felt she always had my best interests at heart. If you need a physiotherapist or anything along those lines I highly recommend you come to this place."
"I have come here multiple times for different injuries over the years and I would not hesitate to recommend them! The staff are knowledgeable, friendly and compassionate and truly care about the patients and their overall health and wellbeing. The free parking is a bonus too."
---
Meet Our Team
[View More]
---
"I have been a client at this clinic for a few different issues and have consistently had great care! The staff here are compassionate, engaging, and provide reasonable exercises to help get things working again. Parking is covered too, just let them know your plate!"
"When it comes to physiotherapy and pain management, it's important to have a strong relationship with the professionals helping you on your rehabilitation journey. I can highly recommend the staff at Maximum PT who are open, friendly, flexible and happy to help you get better and pain-free!"
Ready to get well & stay well with our
personalized pain relief solutions? Book an assessment today.