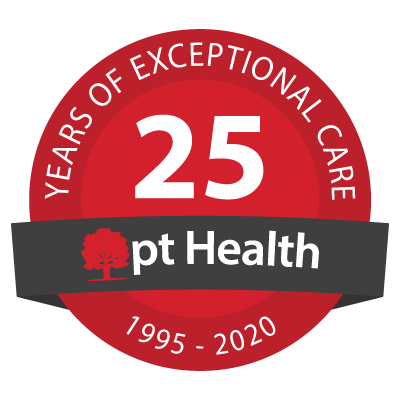 Advance Physiotherapy - pt Health
In-person treatment available
Virtual Care treatment available
Ontario Health Insurance Plan (OHIP)
Welcome!
Our clinic is open and offering in-person treatment in addition to virtual care. We look forward to seeing you soon.
"I would highly recommend Advanced Physio. They are warm and welcoming and create an environment that is a pleasure to be part of. If I am in need of physio in the future I definitely would return to Advanced Physio."
Diane B - Google Review
"They assessed and came up with a plan of treatment that has been great! I am back on my feet and on my way to being pain free. All along they have answered my questions and provided top notch care. I highly recommend them."
Brad Y - Google Review
Our Clinic Team
Brinelle Braganza


Brinelle completed her Bachelor's degree in Physiotherapy from India in 2012, and then went on to do her post graduate in Musculoskeletal and Sports. She has worked extensively in the Orthopaedic field and has been an active part of a rehab team at an accident and trauma hospital.

She firmly believes in community service and has been a part of charitable organisations providing physiotherapy care. Her treatment approach is individually tailored to achieve her client's goals through manual therapy, soft tissue techniques, patient education, and active rehab.

As a part of continuing education, she plans to pursue further development in manual therapy and acupuncture. In her leisure time, she enjoys volunteering, camping, and detective novels. Brinelle speaks English, Hindi, Marathi, and Gujarat.

Mark Dwyer
Registered Massage Therapist

Mark has been working in the healing arts for 10 years and as an RMT since 2014. He brings a holistic perspective to his practice which draws on his life experience in sports, martial arts, sustainable housing and organic farming. Mark graduated with Honors from Georgian College where he was a valued tutor for Massage and other Health Sciences students.

Since graduation, he has added the insights and techniques of Osteopathy and Acupuncture to his RMT training and continues to develop his skills to become the best RMT he possibly can. Thanks to his education and mentors Mark has unique insights into conditions ranging from scar tissue to concussion and nervous system dysfunctions.

Meghavi Chitania
Physiotherapist

Meet Meghavi Chitania, an enthusiastic and resourceful Physiotherapist/Clinic Director who is passionate about empowering patients to take a leading role in their healthcare. Meghavi is multilingual and fluent in English, Hindi, Gujarati, Punjabi, and Marathi.

Meghavi completed her Bachelor's degree in Physiotherapy from India in 2012, where she gained experience treating a wide range of Musculoskeletal, Paediatric conditions and Geriatric population in both a Sports Injury clinic and Multispecialty hospital.

Meghavi came to Canada to fulfill her dream of becoming a physiotherapist. She received the Good Citizenship award from Mohawk College in 2015.

Meghavi is very interested in furthering her education, and is pursuing Pelvic physiotherapy (Women's health) and traditional Chinese medicine (Acupuncture). She has completed her LEVEL 1, 2, and 3 of Pelvic health courses and has knowledge of treating conditions related to incontinence, prolapses, pelvic girdle pain, pregnancy & post-natal related dysfunction, and diastasis recti.

Meghavi strongly believes in a client-centred approach, where finding the root cause of the problem and educating her patients is the key to achieving their goals. She loves to work with her patients using various techniques like manual therapy, soft tissue release, tapping, and exercise prescription. When asked what drew her to physiotherapy, Meghavi said it was her mother's dream.

In her free time, Meghavi has also completed her Master's degree in Indian Classical dance from India, and since 2016, she has been running a dance academy in Hamilton. She loves cooking, exploring various cuisines, traveling, and spending time with her family and friends. She is an active member of the Hindu Samaj temple in Hamilton and a volunteer of the Hamilton Women's outreach group, where she likes to give back to the community. With her dedication to her patients and her passion for physiotherapy, Meghavi is committed to helping her patients achieve their goals and live a healthy, active lifestyle.

Nancy Mendez
Physiotherapy Assistant

Nancy is a physiotherapy assistant. She completed her diploma program at Trios College for Physiotherapy and Occupational Therapy assistant. She is passionate about patient care, and her main goal is to regain her patient's activities of daily living to their best capacity.

She has more than three years of experience working with all populations, but majority treats adults and the elderly. She has experience in various therapeutic modalities such as IFC, Tens, ultrasound and shockwave therapy.

Kamal Joshi
Physiotherapist

Kamal has 18 years of experience in the physiotherapy, having obtained his Bachelor of Physiotherapy Degree from the University in India in 1999. He has accrued a vast experience in many disciplines of physiotherapy throughout his extensive professional career while working in Canada, United Kingdom and India.

Kamal became a Registered Physiotherapist in Ontario in 2008. Kamal has strong experience with outpatient orthopedics, sports related injuries, and motor vehicle accidents. He also has extensive experience with geriatric treatment, rehabilitation of those with neurological impairment, and cardio-vascular & respiratory disease.

His career began at Bombay Hospital and Medical Research Centre & Nanavati Hospital where he specialized in the assessment and treatment of acute as well as chronic orthopedic and cardiovascular diseases management. Kamal has worked in various location and clinical setting throughout his professional career in London, United Kingdom while working with National Health Services (NHS) hospitals as a Senior Chartered Physiotherapist.

He gained valuable clinical knowledge through placements in various hospital departments and has gained experience working with patients to maximize their rehabilitation and help them understand often complex clinical issues impacting their recovery.
[View More]
"My physiotherapist was exceptional in her treatment of my broken foot. Her guidance and patience helped me to resume full activity. I highly recommend & appreciate Advance Physiotherapy - pt Health."
Lynn W - Google Review
"Great experience here! My physiotherapist has helped me through various shoulder injuries providing treatment and take home exercises! Very welcoming and great people. Definitely recommend."
Alex B - Google Review