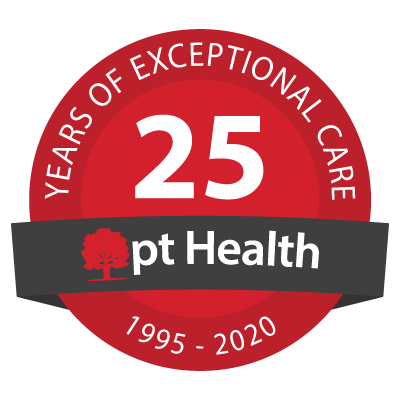 Advance Physiotherapy - pt Health
In-person treatment available
Virtual Care treatment available
Ontario Health Insurance Plan (OHIP)
Welcome!
Our clinic is open and offering In-person treatment in addition to Virtual Care service. Please note that enhanced measures are in place to ensure the health and safety of our patients and staff. View our virtual tour video so you know what to expect at your next clinic appointment.
"I would highly recommend Advanced Physio. They are warm and welcoming and create an environment that is a pleasure to be part of. If I am in need of physio in the future I definitely would return to Advanced Physio."
Diane B - Google Review
"They assessed and came up with a plan of treatment that has been great! I am back on my feet and on my way to being pain free. All along they have answered my questions and provided top notch care. I highly recommend them."
Brad Y - Google Review
Our Clinic Team
Patricia Martel
Physiotherapist - PT, BHK, M.Sc.PT

Patricia Martel, MSc in Physiotherapy Patricia graduated from the University of Ottawa with a Bachelor's degree in Human Kinetics and a Master's in Physiotherapy. She has also obtained several certifications in dry needling, including Intramuscular stimulation "IMS" with Kinetacore and Acupuncture with the Acupuncture Foundation of Canada Institute. She has experience working with various age groups and orthopaedic conditions such as repetitive strain injuries, post fracture, post-surgical, rotator cuff tears, arthritis, low back dysfunctions, motor vehicle accidents, and more. Patricia's treatment approach focuses on a thorough assessment, setting goals with her clients, correcting movement dysfunctions, and empowering her clients to achieve recovery and return to function. In her practice, Patricia uses an evidence-based approach that is tailored to the individual needs of her patients. She has found excellent results using a combination of various manual therapy techniques (such as joint mobilizations, dry needling, cupping therapy, soft tissue release techniques, and taping) in combination with health education and personalized corrective exercise programs to promote long-term recovery. Patricia is passionate about physical health and wellness and stays active in the Physiotherapy community by staying up-to-date on best-practice methods in the field through several professional development activities, including Kinetacore, Evidence in Motion and The Advance Physical Therapy Institute.



Mark Dwyer
Massage Therapist

Mark has been working in the healing arts for 10 years and as an RMT since 2014. He brings a holistic perspective to his practice which draws on his life experience in sports, martial arts, sustainable housing and organic farming. Mark graduated with Honors from Georgian College where he was a valued tutor for Massage and other Health Sciences students. Since graduation he has added the insights and techniques of Osteopathy and Acupuncture to his RMT training and continues to develop his skills to become the best RMT he possibly can. Thanks to his education and mentors Mark has unique insights into conditions ranging from scar tissue to concussion and nervous system dysfunctions.



Debra Rimes
Patient Coordinator

Deb is a Physiotherapist Assistant and a Patient Coordinator working at many pt Health clinics across the GTA. She loves working with people, helping them achieve their goals and improve their quality of life. She also enjoys outdoor activities such as hiking & cross country skiing and recently have started kickboxing. Before her time at pt Health, Deb was a Fitness Trainer where she helped clients achieve their fitness goals. She obtained her Medical Office Certificate in 2012 and joined pt Health as a Patient Coordinator shortly after in 2013. Since Deb has continued her education and obtained the certification needed to become a Physiotherapy Assistant.



Brinelle Braganza
Physiotherapist

Brinelle completed her Bachelor's in Physiotherapy from India in 2012. She then went on to do her post graduate in Musculoskeletal and Sports. She has worked extensively in the Orthopaedic field and has been an active part of a rehab team at an Accident and trauma hospital. She firmly believes in community service and has been a part of charitable organizations providing physiotherapy care. Her treatment approach is individually tailored to achieve her clients goals through manual therapy, soft tissue techniques, patient education and active rehab. As a part of continuing education she plans to pursue further development in manual therapy and acupuncture. In her leisure time she enjoys volunteering, camping and detective novels.


[View More]
"My physiotherapist was exceptional in her treatment of my broken foot. Her guidance and patience helped me to resume full activity. I highly recommend & appreciate Advance Physiotherapy - pt Health."
Lynn W - Google Review
"Great experience here! My physiotherapist has helped me through various shoulder injuries providing treatment and take home exercises! Very welcoming and great people. Definitely recommend."
Alex B - Google Review