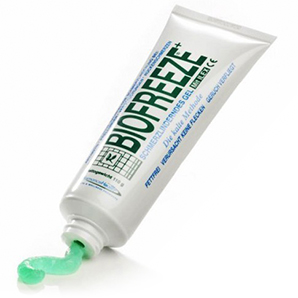 BIOFREEZE FOR FREE!
Book your physiotherapy appointment at this clinic now and receive a free 118 ml bottle of Biofreeze.*
Advantage Health Corporate Sport and Physiotherapy - pt Health
Address
801, 6 St SW, 205
Calgary, Alberta T2P 3V8
Canada (403) 744-5054
Hours of Operation
Monday : 7:00 AM-7:00 PM
Tuesday : 7:00 AM-7:00 PM
Wednesday : 7:00 AM-7:00 PM
Thursday : 7:00 AM-7:00 PM
Friday : 7:00 AM-7:00 PM
Saturday : Closed
Sunday : Closed
Languages Spoken
English, Spanish
Book an appointment at this clinic
Welcome to Advantage Health Corporate Sport and Physiotherapy
Helping Calgary residents feel their best for over 5 years
---
At Advantage Health Corporate Sport and Physiotherapy you can expect:
Results: Proven, one-to-one, evidence-based therapy
Coverage Options: Covered by WCB & most insurance plans with minimal out-of-pocket fees
Efficient Recovery: We get you back to enjoying a pain-free life as quickly as possible
Short & Long Term Relief: We focus on the root cause of your pain, not just symptoms
Flexible Scheduling: Convenient scheduling around work and home obligations
Prevention Strategies: We show you how to keep pain from coming back – on your own
Experienced Clinicians: Licensed clinicians who genuinely care about reaching your goals
No Wait List: Access to therapy in under 48 hours – normally same day
We also offer a convenient no-obligation appointment option so you can learn more about how we can help with no commitment.
When you choose Advantage Health Corporate Sport and Physiotherapy you will find experienced  staff who work together to ensure optimal care for your painful injury.
Located on , 6 St SW, Advantage Health Corporate Sport and Physiotherapy recognizes the differences in shapes, sizes, strengths and degrees of injury amongst all of our patients and designs sensible rehabilitation programs that help our patients reach their personal rehabilitation goals. Whether it is pain relief or recovery from an injury, we will provide therapy options that can help you play an active role in achieving your goals. We are a multidisciplinary clinic that specializes in and more. By working together as a team, all clinicians are in constant communication with each other in order to ensure that each patient receives the most effective treatment possible.
We successfully treat many conditions and injuries through a variety of effective therapy options. Click on the "conditions we treat" tab above to learn more about therapy options.
Early Intervention Can Help Prevent Lifelong Chronic Pain
Early intervention is critical to a speedy recovery. Research has proven that people who seek therapy early after an injury have shorter recovery periods and are 8 times less likely to develop chronic pain.*
Advantage Health Corporate Sport and Physiotherapy can help you feel your best. Schedule your no-obligation appointment today using the form to the right, or give us a call and put Advantage Health Corporate Sport and Physiotherapy full spectrum of advanced rehabilitation services to work for you.
*Study by the Department of Occupational Medicine at the Orebro Medical Centre.
Conditions We Treat
At Advantage Health Corporate Sport and Physiotherapy, our team has extensive experience and training in treating a variety of different conditions.
---
Personalized Treatment Plan: The First Step to Your Recovery
Our first goal is to reduce the symptoms you're feeling right now as quickly as possible. We assess and develop a personalized treatment program through means including, but not limited to, advanced exercise prescriptions, manual therapy, and various modalities.
Evaluating Your Condition
To come up with your treatment program, a therapist will gather key information about your condition. Your answers along with the results of an expert examination will guide us in creating a specific type of treatment program to effectively address your specific condition and eventually, to facilitate your healing.
Adjustments to the program are implemented based on your actual progress, or response, to the treatment until your goals are achieved. We pay close attention to your progress. You will receive verbal instruction and hands-on guidance to improve your condition.
Prevention Strategies:
Understanding Your Condition and Implementing Prevention Strategies
A clear understanding of your condition will not only alleviate your concerns, but can also help you understand your condition, to look for and change factors that may be causing your symptoms, and to help you learn how to avoid future problems.
Our therapists may provide tips, specific stretches, and exercises to do at work, or during activities. We recommend changes to help you do your job with less strain and less chance of injury.
As you recover, you will gradually advance in a series of strengthening exercises for the muscles surrounding the affected area which helps patients begin moving easier and lessens the chances of future pain and problems.
How Long It Takes:
Quick Treatments to Let You Work on Your Other Responsibilities
Our goal is to relieve pain and correct your injury as quickly as possible, without compromising the quality of treatments you will be receiving. We adjust our therapy programs to meet your goals.
We get you in for treatment quickly, usually within a few days, and work hard to get you back to enjoying life as quickly as possible. In fact, in some cases just a few 30-minute therapy sessions is all it takes.
Including Your Doctor:
Your Doctor Is Always Our Partner
It takes a team approach to high quality health care. That is why we never take your doctor out of the equation.
Advantage Health Corporate Sport and Physiotherapy provides clear and consistent reporting to your doctor. Reporting may include areas such as results achieved, detailed assessment of problem, treatment by physiotherapist, and future treatment options.
We Help You Get Well & Stay Well.
But the treatment doesn't stop in our office. We may provide you with exercises to do at home on a regular basis to help control your symptoms and protect reoccurrence of injury in the years ahead. Although we will continue to be a resource, you will be in charge of practicing the strategies and exercises you've learned as part of an ongoing home program and maintain a good quality of life.
Ready to feel your best again? Schedule Your No-Obligation Appointment Today.
You're In Good Hands At Advantage Health Corporate Sport and Physiotherapy
Healthcare Solutions To Get Well And Stay Well
---
Advantage Health Corporate Sport and Physiotherapy uses many therapy options to ensure an optimal approach to your care. You will experience a variety of gentle therapy solutions that can help reduce pain, strengthen, add flexibility, improve joint range, and more. Some of our services include:
Physiotherapy
Chiropractic Care
Massage Therapy
Acupuncture
Accessible and Affordable Therapy
We take care of the paperwork so you don't have to
---
Advantage Health Corporate Sport and Physiotherapy services are covered by most health care plans; most pay 80-100% of the fees. If you have a dental plan, chances are you also have coverage for most of the services and products we offer at Advantage Health Corporate Sport and Physiotherapy. We currently accept:
Motor Vehicle Accident
Extended Benefits
Work Injury
Private
No Obligation
Payment Methods Accepted
Cash
VISA / Mastercard
Debit
Important Coverage Information:
Motor Vehicle Accident Coverage
We direct bill your auto insurance plan.
If you have extended health care benefits that cover therapy, auto insurance companies in Alberta require that your claim be placed through your extended health plan first. Any remaining balances for services are then covered by your auto accident insurance plan. On your first visit, you may be asked to provide information about your extend health plan.
If you do not have an extended health care benefits which covers therapy, your treatments may be billed directly through your auto accident insurance company.
Workers Compensation Board (WCB) – Billed Directly
We bill directly to WCB for you.
WCB provides physiotherapy coverage for workers injured on the job. We bill WCB directly for treatments provided, complete necessary forms, progress reports, treatment extensions and communicate with adjudicators, your workplace and other healthcare professionals involved in your treatment. Our team can help you navigate through any WCB paperwork that you may be unsure about.
Blue Cross Billing
Advantage Health Corporate Sport and Physiotherapy will bill Blue Cross directly for physiotherapy and massage therapy treatments for members of
RCMP
DND
Canadian Forces
Veterans Affairs
For any treatments partially covered, you may be asked to co-pay the difference at each visit.
For more details about treatment fees, contact our helpful administrative team with any questions you may have about your payment options.
Schedule your no-obligation appointment today to get well and stay well.
Advantage Health Corporate Sport and Physiotherapy Team Members
Our trusted clinic team members
---
Dr. Denis Simons - Chiropractor

DC

Dr. Denis Simons has maintained a busy multi-disciplinary practice in Calgary since 2000. He is a graduate of from Western States Chiropractic College where he received his Doctor of Chiropractic with Honours as well as receiving the award for Clinical Excellence. During his time as a chiropractor Dr. Simons has had the opportunity to work with high profile athletes, high profile entertainers and sports teams including Olympic Gold Medalists and A list musicians. As well as being active in the ski community as an athlete himself and a member of the Lake Louise ski patrol he has taken numerous specialty courses to improve his ability to provide outstanding clinical results for his patients. He is a diversified style chiropractic practitioner and focuses heavily on symmetry, balance and postural function to help patients achieve their healthcare and performance goals.

Kaylie Wieler - Massage Therapist

Kaylie Wieler has been a registered Massage Therapist since 2005. She started when she was fresh out of high school and has a passion and zeal for massage that has lasted over the years. Kaylie specializes in deep therapeutic massage and pregnancy massage. She has helped many achieve goals in running marathons, cycling races and iron man competitions. She enjoys helping her injured patients to recover from their injuries. She cares for each of her patients individually and is devoted to helping them feel their best. She hopes that she can do the same for you!