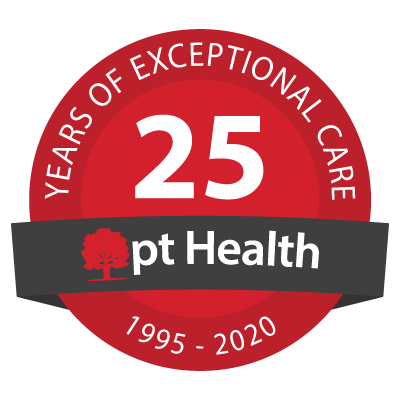 Beacon Hill Physiotherapy and Rehabilitation
In-person treatment available
Virtual Care treatment available
Welcome! Our clinic is open and offering in-person treatment in addition to Virtual Care services. Please note that enhanced measures are in place to ensure the health and safety of our patients and staff. View our virtual tour video so you know what to expect at your next appointment.
"Beacon Hill is THE BEST clinic I have ever been to! Wonderful staff have been taking great care of me since my accident. Everyone is so kind and knowledgeable and always made me feel comfortable during my treatment. I've had great improvements since my car accident. On top of the amazing people, the place itself is spacious, clean and welcoming. Highly recommend!"
Stephanie C - Google Review
"The staff and the physio at Beacon Hill are welcoming and create a friendly atmosphere for treatment. I have been experiencing back pain for some time and, with the experience and treatment of my physiotherapist, I am feeling 100%! Thank you to everyone at Beacon Hill Physiotherapy - I will be sure to tell my friends and my family doctor about your professional approach and the results of your care."
Darryl N - Google Review
Our Clinic Team
Mara Iacoe
Physiotherapist - PT

New to the Markham-Stouffville area, Mara graduated from the University of Toronto in 2016 with a Master of Science in Physical Therapy. Since graduating, she has worked in outpatient orthopaedic settings and has a passion for working in this environment. Mara utilizes thorough assessment and treatment methods with consideration of patient goals and creating a strong sense of rapport with patients. Her continued education in the field has included training in the GLA:D Canada Program and she strongly believes in life-long learning to continue to build upon her orthopaedic skill set.



Phillip Genesis
Physiotherapist - MSc.PT., Hons B.Sc

Phil graduated from the University of Toronto with a Master's degree in Physical Therapy in 2012. His clinical internships were completed with distinction for exemplary performance in outpatient orthopaedic rehabilitation. Phil has a strong academic and clinical background, and has advanced training in hands-on therapy, medical acupuncture, concussion rehab, and athletic injuries. He is highly regarded for his treatment of headaches, dizziness, postural disorders, muscle strains, joint sprains, chronic pain, and arthritis. His proven skills in manual therapy and exercise prescription allow him to design and deliver effective treatment plans.



Amanda Gruskovnjak
Registered Massage Therapist - RMT., BA., AT

Amanda graduated with a Bachelor of Applied Health Science in Athletic Therapy from Sheridan College and successfully completed the national certification process. During her time in the program she had the opportunity to act as a team therapist for several sports including hockey, soccer, basketball, football and lacrosse. These opportunities allowed her to fine tune her skills in orthopaedic assessment and manual therapy. In 2018, Amanda graduated from Ontario College of Health and Technology with a Diploma in Massage Therapy and successfully completed the provincial certification exam. She then attended McMaster University where she received a Certificate in Contemporary Medical Acupuncture. Gaining a wide range of skills and experience, Amanda is able to assess and treat a multitude of injuries allowing patients to recover back to full strength and function.



Mackenzie Coté
Physiotherapy Support Personnel - Diploma in Physiotherapy Assistant and Occupational Therapy Assistant

Mackenzie graduated with a diploma from Georgian College in physiotherapy and occupational therapy assisting. Returning to the Stouffville, she has extensive experience treating different neurological and musculoskeletal conditions. She received her certificate in pre-health science with honours back in 2015, which allowed her to further her knowledge in exercise therapy and coaching gymnastics. In her spare time, she enjoys being outdoors with her dog, skiing, trampoline, or sitting down with a good book.



Mike Miller
Physiotherapy Support Personnel - OA, PTA, AT Candidate

After dedicating many years to competitive football, Mike decided to pursue the field of health and fitness. He attained diplomas in fitness and health promotion in 2014, and physiotherapy assisting in 2016. With a background in both clinical rehab and administration, Mike has become a valuable member of the Beacon Hill team in Stouffville. Currently, Mike is working towards a Bachelor of Athletic Therapy at Sheridan College to further assist patients in their recovery.



Ken Weinberg
Chiropodist - D.Ch

Dr. Weinberg has been a Chiropodist since 1984. He specializes in all disorders related to the foot and ankle. Through gait analysis and biomechanical examination, he determines if these disorders may be related to the knee, hip, or low back. Dr. Weinberg treats many conditions through orthotic devices. He takes a plaster cast with the feet in proper alignment to ensure proper construction of the orthotic. The majority of insurance companies cover the cost of custom orthotics with the prescription of a chiropodist.


[View More]
"My physiotherapist and team helped me get back to form after debilitating back pain. After my consultation and first treatment, saw significant improvement in ability to walk. The entire team is very knowledgeable, friendly, and create a plan specific to your needs. Would certainly recommend to anyone in the area looking for a physiotherapist."
Stephane D - Google Review
"Has been able to help me so much with a problem I have had for ten years! I can now move my foot and toes! Prior to coming here, I could barely move my right foot and toes, lots of numbness and pain. I feel so much better! The entire staff is awesome, very friendly and helpful. I highly recommend Beacon Hill Physiotherapy."
Yvette M - Google Review