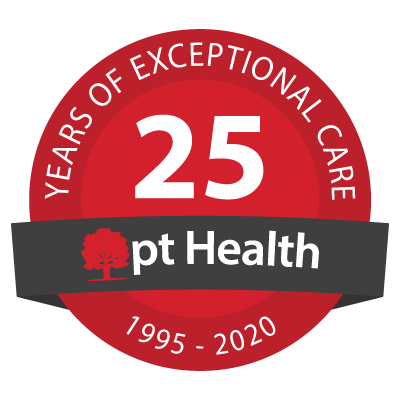 BeActive Oakville Physiotherapy and Wellness
In-person treatment available
Virtual Care treatment available
To ensure the health and safety of our patients and staff, we have made a number of changes to the way our clinics operate and have implemented enhanced measures to ensure the health and safety of our patients and staff. Click here to learn more about the S.A.F.E.R. approach.
"I came to BeActive Physio with extremely tight calves and muscle pains from long distance training. Since coming here and seeing my physiotherapist only a few times I can say I have noticed a huge difference thus far. His care and approach to his patients wellness and recovery is evident. He has me on a routine now that has been so beneficial for my training. I highly recommend him and BeActive to everyone!"
Briana D - Google Review
"Went in for a persistent shoulder injury and worked with both physiotherapists. Both are competent, pleasant individuals who take great pains to listen and treat the condition. They put me on a series of exercises and in two weeks I was significantly better. I am able to go back to swinging a golf club and I expect will be fully recovered in a couple of more weeks. I highly recommend them! Thanks guys!"
Thomas F - Google Review
Our Clinic Team
Keshav Uppal
Massage Therapist

Keshav Uppal is a Registered Massage Therapist and Diplomated Manual Osteopathic Practitioner. His past education includes Doctorate of Medicine in Alternative Medicine (Massage and Hydrotherapy) after completing 6 1/2 Years of medical school in Ayurvedic Medicine and Surgery (Traditional Indian Medicine). He is also trained Level 1 - 2 Reiki and Cupping Massage Practitioner. Keshav Uppal is skilled Registered Massage Therapist and experienced Ayurvedic Therapist that has many years of clinical experience treating patients with different conditions. With his different soft tissue manipulation skills that he learnt throughout his therapeutic career he has developed a unique approach to help people with various musculoskeletal conditions seeking improvement. He has innate passion to heal people, is strong believer of compassionate human touch and takes pleasure in overall improvement in health and well-being of his patients. Keshav Uppal believes in continuously upgrading his skills to have needed tools to help people. He is strong believer of doing thorough assessment to get to the root cause of discomfort or pain in body and creating treatment plan that includes different techniques, remedial exercises.



Milay Patel
Physiotherapist - PT

Milay graduated obtain his Bachelor of Science in Physiotherapy from Rajiv Gandhi University, India in 2009. Following Graduation Milay has worked in clinic settings and Cardiac Rehabilitation. Keen to continuously improve his education, Milay pursued many other academic courses working towards achieving his Certificate of Orthopaedic Manual Therapy Mulligan Concept in 2009, Neuro kinetic therapy (NKT 1) in 2015 and soft-tissue management course in 2016. In 2017 he completed Concussion care (Level 1) from Shift Concussion management programme. In 2018 he has taken Cardiac Rehabilitation from University of Wisconsin- La Crosse, MDT: Lumbar Spine and treatment through the Robin Mckenzie Institute of Canada. Milay knows that an integral part of the client-therapist relationship is communication. He believes that the client knows their body best and by taking the time to listen, Milay can provide the client with exactly what they need. Milay loves his work but when he is not in the clinic you can find him playing Volleyball, Cricket, Skiing.



Sanket Shah
Physiotherapist - PT

Sanket has completed his Bachelor's Degree in Physiotherapy in 2012. He has also completed the Health and Fitness program at Mohawk College in Hamilton. Sanket continuously attends various workshops and seminars, such as Soft Tissue Release, Vestibular Rehab, MacKenzie- Lumbar Spine (level 1) to advance his knowledge and professional skills. Sanket enjoys working with a variety of patients and conditions. In the past, Sanket has worked in several physiotherapy clinics, and has treated patients with different conditions and Injuries. Sanket has strong experience working with seniors in long term care and home care settings. Sanket believes that in order to achieve the highest level of care, patient education and hands-on treatment combined with exercises are key. In his free time, Sanket likes to swim, play cricket and socialize with friends and family. Sanket focuses on na.


[View More]
"I came in with a broken ankle and thanks to BeActive I was able to get my mobility back. There were a lot of exercises but they are able to give you instructions on each to make sure you are doing it right. I enjoyed going every time, the 'foot massage' at the end helped."
Chris C - Google Review
"I really appreciated the amount of time my physiotherapist was willing to spend with me doing different kinds of treatment, talking through the prescribed exercises/stretches, and answering any questions I had. If you need fixing up, definitely go see these guys."
Derek B - Google Review