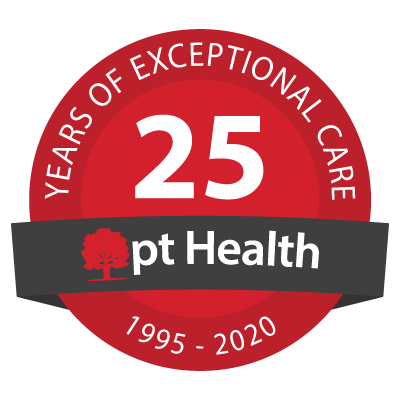 Brant 730 Physiotherapy - pt Health
In-person treatment available
Virtual Care treatment available
Ontario Health Insurance Plan (OHIP)
We remain open
Our clinic continues to offer in-person treatment following the latest state of emergency order by the Government of Ontario. The well-being of our patients and staff is our top priority, and our clinic continues to adhere to stringent health and safety measures. If you wish to refrain from in-person care at this time and are looking for flexible treatment options, Virtual Care appointments are available.
Our Clinic Team
Ellen MacRae
Patient Coordinator

Mary Murray
Patient Coordinator

Marylou joined our team in November 2016. She has many years of experience in customer service and office administration. In her spare time, Marylou likes to entertain and spend time with family and friends.



Amy Becke
Physiotherapist - BSc. PT

In 1997, Amy graduated from of The University of Western Ontario with a Bachelor of Sciences in Physical Therapy and started her career with pt Heath in one of our clinics in Stoney Creek. After 10 years in Stoney Creek, Amy transferred to Brant 730 Physiotherapy and in 2011 became Clinic Director. During this time, she has taken numerous continuing education courses in Manual therapy and Orthopaedics. Amy enjoys working with a wide age range of clients, from infants to seniors, to promote a healthy, balanced and physically active lifestyle.



George Cardenas
Physiotherapist

George obtained his Masters degree in Physiotherapy from McMaster University after completing a Specialized Honours Bachelors degree in Kinesiology and Health Science from York University. He plans to pursue further post-graduate training in the field of manual therapy.



Mark Kutlesa
Physiotherapy Support Personnel

As the clinic team manager and physiotherapy support personnel, Mark is passionate about the patient experience. When he's not helping patients reach their goals he's working to improve clinic processes and ensure patients have everything they need to succeed. Mark has most recently completed both the Arthritis Society's Getting a Grip on Arthritis® osteoarthritis and rheumatoid arthritis education program.



Boris Rakovac
Physiotherapy Support Personnel

Speaks: English, Italian, Croatian

Boris has been working as a Physiotherapy Assistant at ptHealth since 2009, after graduating with Honours from Everest College. Boris helps expand our horizon of care through his global experiences, and is fluent in English, Croatian, and Italian. He is interested in sports, nature, woodworking, photography, and cars.



Cristina Abadiano
Physiotherapist

Speaks: English, Filipino

Chistina is passionate about helping patients of all ages but especially children. Fluent in both English and Filipino, and with over 20 years of experience, Christina has the skills and knowledge to help patients overcome injury and get to the best version of themselves.



Reshminder Shoan
Physiotherapist - PT, HBSc. BioMed, DPT

Reshminder earned her BSc (Honours), DPT degree in 2011 from D'Youville College, which is complemented by her undergraduate degree in Biomedical Sciences from the University of Waterloo. She has worked in the United States and Canada with a variety of patient populations including those with: orthopedic injuries; post-operative orthopedic and cardiac impairments; neurodevelopmental disabilities; and vestibular impairments. She is interested in ongoing education courses in manual therapy and medical acupuncture. Reshminder has most recently completed both the Arthritis Society's Getting a Grip on Arthritis® osteoarthritis and rheumatoid arthritis education program. In her spare time, Reshminder enjoys working out, yoga, reading and knitting.


[View More]