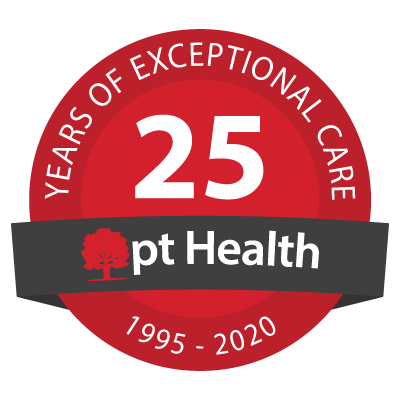 Burlington - King Road
pt Health is offering virtual care appointments. Please call for availability.
In response to COVID-19, pt Health is doing its part to help protect our patients and staff by modifying the availability of services at our clinics. Please call the clinic to seek advice or rebook services.
[Read More]
Our Clinic Team
Haley Fitzpatrick
Physiotherapist - PT

Haley graduated from Western University receiving her Masters of Physical Therapy, as well as a Bachelor of Arts Degree in Kinesiology (Honors Specialization). Growing up in Ancaster, Haley played competitive basketball for 12 years and elite soccer for 5 years before entering university, where she continued to play sports recreationally. She understands the impact an injury can have on elite athletes and how it can impede performance. Haley is dedicated to building fundamental relationships with her patients to create individualized treatment plans for best care. She values strong communication to help understand patient needs and concerns. Haley utilizes a variety of treatment techniques, such as hands-on manual therapy, patient education, and exercise prescription, to help her patients maximize their overall function and attain personal goals. She encourages patients to take a role in optimizing their overall health and wellbeing, by emphasizing the importance of maintaining an active lifestyle and providing strategies to help prevent injury recurrence.



Srikant Srikant
Registered Massage Therapist - RMT

Srikant is a Registered Massage Therapist and is in good standing with the College of Massage Therapists of Ontario. He also has a decade of experience as an internationally trained Physiotherapist. Srikant has a passion for healing the human body through therapeutic touch. He uses a wide variety of manual therapy and massage techniques including: Swedish techniques, Remedial Exercises, Proprioceptive Neuromuscular Facilitation, Joint Mobilizations, Trigger Point Release, & Myofascial Release. Srikant prides himself on improving the health and well-being of his clients with very focused and individual tailored treatment plans.


[View More]