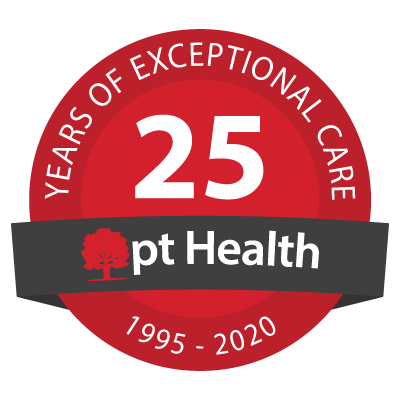 Cowie Hill Physiotherapy - pt Health
Welcome!
Our clinic is open and offering in-person treatment in addition to virtual care. We look forward to seeing you soon.
"A great help for me in recovering from my knee surgery, and the staff at reception are very friendly. I would definitely recommend this physio clinic."
Jacob D - Google Review
"This whole group really cares about their patients. They listen, heal and most importantly, know you as an individual. It truly does make all the difference!"
Carol E - Google Review
Our Clinic Team
George Cernan
Physiotherapist

George is a 2006 graduate from Dalhousie School of Physiotherapy. His treatment approach is a combination of manual therapy, exercise prescription and education, ensuring that his patients are active participants in their own rehabilitation. George continues to enhance his clinical skills through post graduate courses in manual therapy, low back disorders, movement impairments, acupuncture, and Dynamic Neuromuscular Stabilization.

Outside of work, he enjoys hiking, running and playing the piano.

Frederick Fulton
Physiotherapist

Fred is an enthusiastic and approachable physiotherapist who strives to empower patients to take a leading role in their healthcare. In Fred's practice, he treats a variety of patients including post-op patients, paediatrics, and current or former athletes. Using the latest in clinical knowledge, Fred works to provide the highest-quality care for his patients to ease pain, improve quality of life, and get the best possible outcomes.

Fred's clinical interest include whiplash management, knee and ankle injuries, and healthy ageing. Fred holds a Master's degree in Physiotherapy from Dalhousie University, a Master's of Science in Exercise Sport Science degree from UNB Fredericton, and a Bachelor of Science from UNB Fredericton.

When not working as a physiotherapist, you will often find Fred hiking a trail or paddling across one of the many lakes around Nova Scotia with his wife and their canoe, Lewis.
[View More]