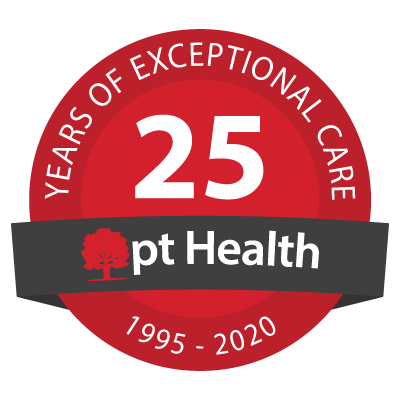 Elmsdale Integrated Health Services - pt Health
In-person treatment available
Virtual Care treatment available
To ensure the health and safety of our patients and staff, we have made a number of changes to the way our clinics operate and have implemented enhanced measures to ensure the health and safety of our patients and staff. Click here to learn more about the S.A.F.E.R. approach.
"The staff at Elmsdale Integrated Health Services are very professional, knowledgeable and friendly. They go out of their way to do what they can to get you feeling better. I would definitely recommend their services."
Linda D - Google Review
"This establishment had wonderful staff and great service with smiles. The atmosphere was welcoming. I would return to this location. I would also recommend this place to others."
Tanya J - Google Review
Our Clinic Team
Drew Martinow
Chiropractor - BKIN, DC, FRC Mobility Specialist, Acupuncture Provider

Dr. Drew Martinow started his passion for healthy living while playing competitive basketball and baseball in his hometown of Simcoe, Ontario. Dr. Martinow went on to achieve his Bachelors of Kinesiology with Honours and First Class Standing from Brock University in St. Catherine's Ontario. He worked with the varsity Cross-country and Track and Field teams as a student athletic therapist helping them to stay healthy throughout their season. He then pursued his chiropractic education at the Canadian Memorial Chiropractic College in Toronto, Ontario and graduated in 2019. He enjoys staying as active as possible through hiking, various sports and weight lifting. Dr. Martinow offers diversified manual adjusting, soft tissue therapy, functional acupuncture, kin tape and rehab. His goal is to keep his patients as active as possible so they can continue to enjoy the things they love.



Dan McDonald
Physiotherapist - BSc(Hons) Physiotherapy, Master of Manual Therapy, Certified in Gunn IMS

Dan brings to the pt Health team a wide range of experiences and skills that will help his patients achieve the most from their physiotherapy experience. As a therapist Dan is passionate about helping individuals achieve their rehab goals using active rehabilitation complemented by evidence based therapies. Outside of work Dan is a competitive mountain biker and triathlete. This understanding of training and dealing with athletic injuries helps provide exceptional results for his patients. Originally, Dan undertook his physiotherapy training in the UK (2001), he later completed a master's degree in manual therapy at the University of Western Australia (2007). He also has further training orthopaedic medicine (UK), occupational health and safety (BCIT), and is trained in Gunn Intramuscular Stimulation (istop.org). As a clinician Dan has managed hospital orthopaedic outpatient departments, worked with professional athletes and worked as an on-site physio for the two largest coal resources companies in the world. For 10 years Dan has owned and operated 4 clinics in British Columbia but is now happy to call Nova Scotia home.



Amy McQuillan
Massage Therapist - RMT/R.Ac

Meghan MacLeod
Occupational Therapist - BKIN, MSc(OT)

Meghan MacLeod graduated with a Bachelor of Kinesiology from Acadia University in 2011. After graduation she worked as a research assistant and retail in Halifax. Her interest in human wellness and overall health drew her to Occupational Therapy and she returned to school and graduated with a Master's of Science in Occupational Therapy in 2016. She is now a practising Occupational Therapist at multiple pt Health locations across Nova Scotia. Meghan's primary focuses are initial occupational therapy assessments, return to work (RTW) planning, job site visits, home assessments, and ergonomic assessments. Additionally, Meghan is training in Matheson Functional Capacity Evaluations (FCEs), both 1-Day and 2-Day. Meghan is passionate about engaging in daily occupation as a means to live your best life. Her hobbies include running, teaching spin classes, cooking, and spending time with family and friends.



Marsha Kaczmarek
Registered Massage Therapist

Marsha is an enthusiastic and dedicated Registered Massage Therapist who works with her patients to develop a treatment protocol that involves both her role and that of her patients in their healthcare. In Marsha's practice, she treats a variety of patients including children, pre and postnatal women, motor vehicle and Worker's Compensation clients. Using her 26 years of clinical knowledge and experience, Marsha works to provide the highest-quality care for her patients to ease pain, improve quality of life, and get the best possible outcomes for their treatment plans while treating with gentle but affective applications. A lifelong learner with a passion for teaching, she utilizes proven massage therapy techniques in conjunction with educational tools to give her patients the skills and knowledge to improve their overall health and wellness in the future. Marsha has been trained in Swedish, Relaxation and Therapeutic massage application, hot stone massage, cupping, acupressure, manual lympathic drainage and weight loss counselling.



Chelsey Walker
Occupational Therapist - BScKin, MScOT, OT Reg (NS)

Chelsey is an energetic and passionate Occupational Therapist who strives to facilitate a comprehensive and creative approach to client centred healthcare. Using the latest in clinical knowledge, Chelsey aspires to provide the highest-quality care for her patients to improve their quality of life, regain and maintain independence with their activities, and encourage them to be active participants in their care. Chelsey's clinical interests include hand therapy, return to work, ergonomics, chronic pain management, and adaptive equipment. Chelsey is keen about continued education and is always looking for opportunities to gain additional training and certifications. Chelsey holds a Master of Science in Occupational Therapy from Dalhousie University and a Bachelor of Science in Kinesiology from the University of New Brunswick. When Chelsey is not working you can find her playing volleyball and golf, baking, or spending time with family and friends.



Allyson MacDonald
Physiotherapist - MScPT, BScHK

Ally is an enthusiastic and approachable therapist who strives to help her patients reach their goals and take an active role in their recovery. Using patient-specific exercise, education, and manual therapy, Ally works to provide the highest-quality care for her patients to manage pain, improve quality of life, and successfully return to their daily and recreational activities. Ally's clinical interests include workplace injuries, arthritis, seniors' health, and stroke rehabilitation. Ally holds a Bachelor of Science in Human Kinetics from St. Francis Xavier University, during which she worked as a Student Athletic Therapist for the St.F.X. Varsity Track and Field Team at Atlantic and national level competitions. Ally worked as a Kinesiologist for pt Health in Cole Harbour before returning to school to complete her Master of Science in Physiotherapy at Dalhousie, graduating in 2020. Ally is excited to be back at pt Health and plans to pursue additional training in acupuncture, concussion rehab, and chronic pain management. Outside of the clinic, Ally enjoys hiking, snowboarding, rollerblading, and spending time with family and friends.


[View More]
"I have been going to physiotherapy for the last couple weeks and they have been extremely helpful. I notice the the staff seem to really enjoy their jobs. Everyone is part of the team and they seem to have a lot of fun while helping people. It is nice to be getting better in an environment that feels happy and healthy!"
Loralee H - Google Review
"I came here for a massage, I was in A LOT of pain, could barely walk or stand, the massage therapist there was able to help me start to feel relief in one session, she was knowledgeable, friendly, kind & caring. Great experience. I would definitely recommend the staff & services here. Excellent job. :)"
Erin H - Google Review