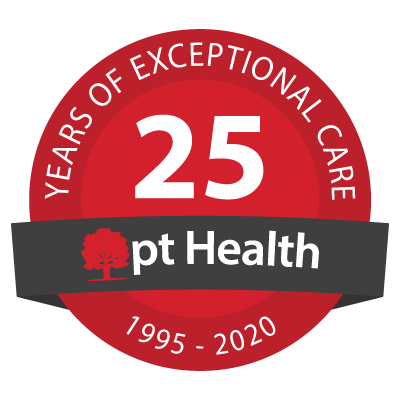 Etobicoke - Cloverdale Mall
In-person treatment available
Virtual Care treatment available
Welcome! Our clinic is open and offering in-person treatment in addition to Virtual Care services. Please note that enhanced measures are in place to ensure the health and safety of our patients and staff. View our virtual tour video so you know what to expect at your next appointment.
Our Clinic Team
Gary Dadoun
Chiropractor - Chiropractic

Hi, I am Dr. Gary Dadoun and I have been a chiropractor for over 28 years. Very early in my career I had a vision of providing the best possible care while at the same time creating in my patients a feeling of confidence and safety at every visit. For this reason I learned and perfected a gentle method of chiropractic care utilizing a hand held instrument. Over the years I have integrated a number of techniques – and they are all combined using this gentle-safe approach. I always make a point to tell my patients when they are about to experience their first chiropractic adjustment – don't underestimate the effectiveness of such a light touch technique. The proof is in the pudding and the results are astounding. As a little background about myself – I was introduced to chiropractic in 1982 after I was in a serious accident and broke my back. Around the same time my mother was experiencing severe migraine headaches. She decided to try chiropractic and found incredible results and suggested I try the same. She was absolutely right (aren't all mothers!). So, if you have headaches, injuries or some other type of chronic ongoing pain, I UNDERSTAND what you are going through. All these years later, I absolutely love what I do. Watching people getting better and feeling better naturally without drugs or surgery is truly inspiring. I believe G-d gave me a gift and I want to share it. If you are not sure chiropractic is for you, please feel free to call me personally anytime – I will be happy to discuss your case and answer all of your questions. Looking forward to meeting you.



Xu (Maggie) Gong
Acupuncturist (Regulated) - Acupuncturist and Reflexology

Dr. Maggie Xu Gong is a registered acupuncturist with CTCMPHO (College of Traditional Chinese Medicine Practice and Acupuncturist of Ontario). Dr. Gong graduated from West China University of Medical Science and Chen Pu University of Traditional Chinese Medicine in 8 years. Dr. Gong has been practicing in the medical health care field for 20 years and specializes in Pain management, Stroke rehabilitation, Insomnia, Hypertension, Depressive Syndromes, Diabetes, Genitourinary Problems etc. Dr. Gong also specializes in Tui Na Massage, Reflexology, Ear Candling and other therapies. Dr. Gong will meet clients prior to treatment to answer any questions. Acupuncture is virtually painless and incredibly relaxing.



Jinesh Ninan
Physiotherapist - Master's Degree

Jinesh Ninan obtained his Bachelor of Physiotherapy from The Tamil Nadu Dr. MGR Medical University, India in 2006. He went on to receive his Master's degree in Physiotherapy from the University of Pittsburgh, the USA in 2010. It was there that Jinesh gained extensive knowledge in the treatment of musculoskeletal injuries using the physiotherapeutic methodology and manual therapy. Clinical experience has varied from an orthopedic environment working with surgeons on post-operative protocols as well as early rehabilitation programs for surgical and neurological patients. He went on to work in the various clinical setting where he cared for patients of all ages. His specialty is musculoskeletal injuries and a variety of sports injuries, which matches perfectly to what we do here at Cloverdale rehab. At Cloverdale rehab clinic, our physiotherapist provides customized treatment programs to guide patients on the safest path of pain management, rehabilitation, and recovery. You will receive a comprehensive evaluation in order to create the individualized treatment program for a fast recovery, which includes the return to an active lifestyle, including competitive athletics, work, hobbies, or simply to pain-free living. Our clinic seeks to empower patients with their rehabilitation so they can overcome physical limitations with good pain management.


[View More]