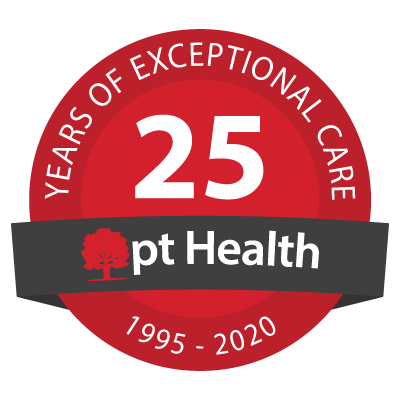 Faith Physiotherapy
In-person treatment available
Virtual Care treatment available
To ensure the health and safety of our patients and staff, we have made a number of changes to the way our clinics operate and have implemented enhanced measures to ensure the health and safety of our patients and staff. Click here to learn more about the S.A.F.E.R. approach.
"Received excellent service, issue diagnosed within minutes and a complete program set out to resolve it. They are very personable and knowledgeable. If you're looking for a physio, I would highly recommend Faith Physiotherapy."
Jose J - Google Review
"I just wanted to thank the staff at Faith Physiotherapy clinic for taking such great care of me when I was ill. I could tell that the staff worked very well as a team and ensured that I received high quality care. Thank you for being so compassionate."
Allan B - Google Review
Our Clinic Team
Bejoy Alex
Physiotherapist - PT

Speaks: English, Hindi, Tamil

Bejoy graduated the Ontario Internationally Educated Physical Therapy Bridging Program from the University of Toronto in 2015. He obtained his Masters in Physiotherapy in 2011 and a Bachelor of Physiotherapy in 1997. He lives and works in Brampton Ontario as the owner of pt Health Faith Physiotherapy. Bejoy is an Orthopedic Physiotherapist and completed his Post Graduation specialization in Orthopedic Physiotherapy. He has taken many courses over the past fifteen years in order to treat his clients effectively. Over the last fifteen years, Bejoy has focused his training on low back pain, neck pain with referral to arm, neck pain, arthritis, tendonitis, sprain and strain, heel pain, shoulder pain, hip pain, tennis elbow. He has developed hands-on techniques and therapeutic skills to treat his musculoskeletal clients effectively. In his spare time, Bejoy enjoys spending time with his two children, reading, watching sports and movies.



Viktor Kovbasyuk
Registered Massage Therapist - R143

Victor has been a Registered Massage Therapist for the past nine years and is very passionate about helping people in their healing journey. He is specialized in therapeutic massage, Swedish Massage, Deep Tissue, Trigger Point Therapy, Sports Therapy, and myofascial release. He is also well equipped in assessing and treating motor vehicle injury patients.



Vijaya Dhayepule
Massage Therapist - RMT

Vijaya Dhayepule Is a Registered Massage Therapist and a graduate from Pharma Medical Science College of Canada. After successfully graduating and receiving her Diploma, she went and mastered the certification two-day examinations that are required by the College of Massage Therapist of Ontario (CMTO). As she graduated in 2018, she has mastered deep tissue massage, relaxation, Swedish massage as well as pre-natal massage. During treatments Vijaya uses different techniques and skills she had learned during school such as Swedish massage, Myofascial release, Trigger Points Therapy, Lymphatic Drainage, Sports Massage, Remedial Exercises, Stretching, and Hydrotherapy. She treats clients based on their conditions, focusing on their whole body to create a balance and proper alignment, reduce pain, improve flexibility, range of motion, and to improve general well being. Vijaya keeps a very active lifestyle, is energized, easy-going, and always looks for the most beneficial and effective treatments for clients.



Jyothi Bejoy
Patient Coordinator

Jyothi graduated from Calicut University and completed Post-Graduate Diploma in Computer Application. She enjoys interacting with clients and providing excellent customer care. She co-ordinate and organizes the day to day today operations of the clinic.


[View More]