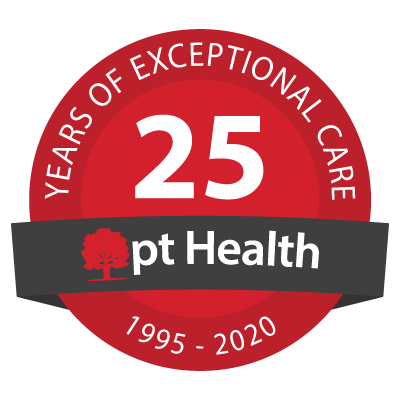 Fotis Physio and Wellness
In-person treatment available
Virtual Care treatment available
Welcome! Our clinic is open and offering in-person treatment in addition to Virtual Care services. Please note that enhanced measures are in place to ensure the health and safety of our patients and staff. View our virtual tour video so you know what to expect at your next appointment.
"My son had a very bad knee pain. Fotis physio was able to give us an appointment quickly and took good care. The physio was very helpful and within few session he was back on the track and was able to run again. Would surely recommend Fotis physio."
Steve M - Google Review
"I recently had a massage. Due to my trigeminal neuralgia I was a little reluctant at first. My RMT was very understanding and supportive...made me feel safe and comfortable throughout. I was able to thoroughly enjoy it. I look forward to my next appointment."
Melissa F - Google Review
Our Clinic Team
Denise Kuelling
Massage Therapist

Brandon Somlo
Chiropractor - DC

Dr. Brandon Somlo is a chiropractor who is passionate about helping families and athletes. He believes that a healthy spine leads to less pain and better movements, whether it is being able to walk to the mail box or to perform at the next level in sports. Dr. Somlo earned his Bachelor of Science from University of Guelph in 2013 and his Doctor of Chiropractic from the Canadian Memorial Chiropractic College in 2018. Dr. Somlo can provide patients with spinal/extremity manipulative therapy by hand or by tools and myofascial release therapy. He is certified in Smart Tools, which is regarded as an effective treatment technique for soft-tissue injuries. Dr. Somlo has extensive experience with sports and sports injuries. He has been playing ice hockey for 22 years. Dr. Somlo can provide rehabilitation exercises that was taught to him from years of being a personal trainer. Dr. Somlo has experience in rehabilitating the body to get it to its natural self. He helps each patient to reach their goal whether it is returning to work, to sports or any movement that is limited. He also cares about prevention measures to make your family safe. He does ergonomic assessments and concussion preventions and rehabilitation. His diverse experience with sports and sports injuries gives him first-hand knowledge of what specific treatment is required to return to sports, along with techniques for minimizing the likelihood of re-injury.



SHIRIN Keshwani
Physiotherapist

Speaks: English, Urdu, Hindi, Gujarati

SHIRIN Keshwani is a Physiotherapist practicing in Barrie, ON. She graduated from College of Physiotherapy, Ontario in 2009 with a Bachelor of Physiotherapy. SHIRIN focuses on Physiotherapy / Pelvic Floor.


[View More]