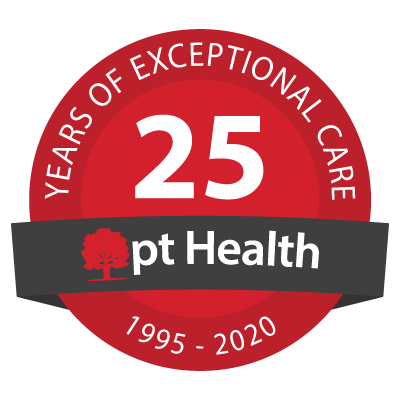 Guelph - Silver Creek Parkway North
In-person treatment available
Virtual Care treatment available
Welcome! Our clinic is open and offering in-person treatment in addition to Virtual Care services. Please note that enhanced measures are in place to ensure the health and safety of our patients and staff. View our virtual tour video so you know what to expect at your next appointment.
Our Clinic Team
Doris Folkens
Physiotherapist

Doris graduated from Queen's University in 2004. She has gained significant experience while working in both hospital and private clinical settings across Canada. She has taken post-graduate courses in vestibular rehabilitation, management of arthritis, concussion management, and more recently, acupuncture. She enjoys working with all ages, from acute injury to post-operative care, as well as management of chronic problems. A recent transplant to southern Ontario, she is looking forward to making Guelph her home.



Amanda Miller
Physiotherapist

Amanda obtained her Masters in Physical Therapy from the University of Western Ontario in 2005 after completing an Honours Degree in Kinesiology and Physical Education at Wilfrid Laurier University. She focuses her practice on manual therapy and exercise prescription and uses acupuncture in an effort to assist her clients in reaching their maximum potential. A strong background in sport and dance herself, Amanda enjoys working with athletes and artists of all varieties and skill to help them return to the sport or activity they love. Her background includes participation in various sports as well as years of training in, competing and instructing dance. Amanda is still active herself in working out and yoga. She has provided medical coverage for many sporting events including Skate Canada, The Brier, The World Transplant Games and various marathons and cycling events.



Jennifer Gregorio
Massage Therapist

Over the course of her career Jen has worked in both clinics and spas. This has given her valuable experience in the many different aspects of massage therapy. Jen has always felt that massage therapy is an integral part of recovery from old and new injuries as well as to help people manage everyday stress in life. Jen is effective in treating a variety of soft tissue injuries including strains, whiplash injuries, headaches and low back pain.



Malcolm Briggs
Physiotherapist

Malcolm Briggs is a Physiotherapist practicing in Guelph, ON. He graduated from the University of Western Ontario in 2000 with a Bachelors of Science in Physical Therapy. Malcolm focuses on Physiotherapy. Malcolm received his Physiotherapy degree from the University of Western Ontario and has extensive experience working at orthopedic clinics prior to opening West Side Physiotherapy in 2002. He continues to take a variety of post-graduate courses providing him with up-to-date skills to effectively treat orthopedic injuries. The primary focus of Malcolm's treatment is on Manual Therapy with a targeted exercise program for his patients to successfully achieve their goals. Modalities and Acupuncture are also utilized to reduce pain and promote healing of soft tissue. Malcolm is trained in GUNN IMS (intrasmuscular stimulation). He has an undergraduate degree in Biological Science from the University of Guelph and previously worked serving Guelph as a Paramedic.



Andy Penner
Physiotherapist

Andy Penner is a Physiotherapist practicing in Guelph, ON. He graduated from University of Western Ontario in 1995 with a Bachelors of Science in Physical Therapy. Andy focuses on Physiotherapy.


[View More]