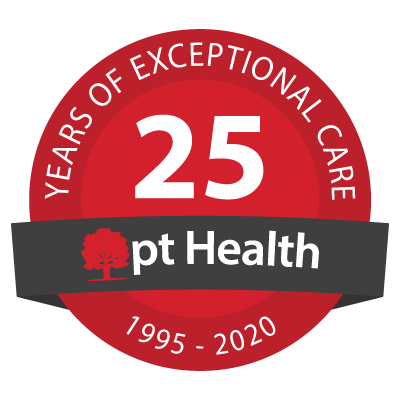 Hamilton - Upper James between Wembley Road and McElroy Road West
pt Health is offering virtual care appointments. Please call for availability.
In response to COVID-19, pt Health is doing its part to help protect our patients and staff by modifying the availability of services at our clinics. Please call the clinic to seek advice or rebook services.
[Read More]
Our Clinic Team
Anthony Tartaglia
Chiropractor

Anthony Tartaglia is a Chiropractor practicing in Hamilton, ON. He graduated from Canadian Memorial Chiropractic College in 1987 with a B.Sc., D.C.. Anthony focuses on Orthotics. Dr. Tartaglia graduated from the University of Waterloo where he received an Honours Bachelor of Science degree in Kinesiology then completed his studies at the Canadian Memorial Chiropractic College in Toronto in 1987. In addition, he has completed the post graduate Chiropractic Orthopedic Program in 1999 and is a Director of the Board for the Ontario Chiropractors Association. Dr. Tartaglia primarily uses diversified technique and is proficient with the activator. This allows the flexibility to use the appropriate technique on individuals of various ages, conditions and personal preference. He has a private practice and frequently receives referrals from medical doctors and specialist's in the Hamilton area. He is passionate about helping people function to the best of their ability and is committed to providing exceptional chiropractic care.


[View More]