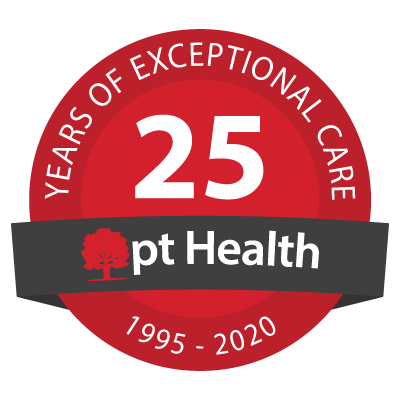 In Motion Physio and Wellness Morgan Creek - pt Health
Welcome!
Our clinic is open and offering in-person treatment in addition to virtual care. We look forward to seeing you soon.
"I couldn't be happier that I found this place! All the staff are so friendly and accommodating...they really do care about my wellbeing and me getting better! I would definitely recommend coming here if you want to start feeling better quickly!"
Nicola M - Google Review
"Very impressed by the care I have received at In Motion Physio...has taken me from a place where I was virtually incapable of moving my arm to having full range of motion in my shoulder once again. I highly recommend for your physiotherapy needs."
Julia - Google Review
Our Clinic Team
Deepak Rohilla
Physiotherapist

Deepak Rohilla did his Bachelor of Physiotherapy from MD University, India, followed by a Master of Physiotherapy - Orthopaedics & Manual Therapy from Manipal University, India. He also completed a Certificate in Yoga from New Delhi, India. He has undertaken several training programs at prestigious institutes like Army Sports Institute, Army Paraplegia Rehabilitation Centre (India), YMCA (India), Postgraduate Institute of Medical Sciences (India) and participated in various workshops and conferences. Deepak has most recently completed both the Arthritis Society's Getting a Grip on Arthritis® osteoarthritis and rheumatoid arthritis education program.

He has more than eight years of experience in dealing with clients with pain, functional limitations & dysfunction, motor vehicle accidents (ICBC), work-related injuries (Work Safe BC), pre & post-surgical rehabilitation. His expertise involves manual therapy using joint mobilization, manipulations, soft tissue mobilization, neural mobilization, muscle energy techniques, myofascial release techniques, trigger point release. He focuses on using evidence-based approach.

Adrian Gafton
Registered Massage Therapist

Adrian is a proficient massage therapist who believes in the effectiveness of complementary manual therapy and remedial exercise. In his practice, Adrian addresses conditions such as headaches, stress, circulatory deficiencies, myofascial pain, muscle tension, sport and overuse injuries, postural dysfunction, gastrointestinal as well as respiratory concerns.

Adrian employs a variety of techniques during his treatments including; petrissage, myofascial trigger point release, frictions, passive and active stretches, PNF and direct and indirect fascial modalities. Using his knowledge of the musculo-skeletal anatomy, Adrian strives to deliver the best quality care for his patients; he aims not only to treat the symptoms but eliminate the root cause of pain and discomfort while empowering and educating his clients about the human body.

Adrian Gafton holds a Diploma in Massage Therapy from West Coast College of Massage Therapy and is a Registered Massage Therapist with the College of Massage Therapists of British Columbia as well as a member of Registered Massage Therapists Association of British Columbia. Adrian speaks English and Russian.

Jessica MacCarron
Registered Massage Therapist

Jessie is an energetic Registered Massage Therapist who cares about making a positive connection with each of her patients and creating an individualized therapeutic plan that will work towards their personal goals. Throughout her practice, she has found a passion for musculoskeletal rehab, as well as pre- and post-partum massages. She also has experience treating athletes, children and dealing with ICBC claims.

She is excited to work and learn alongside her talented team of physiotherapists in order to meet the patients goals in a well-rounded way. Jessie has always had an interest in human anatomy and since graduating from WCCMT, she has started working towards a Bachelor of Health Sciences through Thompson Rivers University. When Jessie is not working, she can be found hiking with her dog and camping in mountains or doing DIYs such as sewing.

Claire Cote
Registered Massage Therapist

Claire graduated from the West Coast College of Massage Therapy in 1997. Her training was in soft tissue and joint manipulation, hydrotherapy and remedial exercises in medical treatment. She uses a blend of therapeutic techniques - neuro-muscular, trigger point and connective tissue release - as well as esthetic techniques.

Claire has post graduate training in: Osteopathic techniques, Advanced Lymphatic Drainage and Decongestive Therapy, Exercises, Stretching and Movement Therapy.

Neil Arun


Neil Arun is an enthusiastic and resourceful physiotherapist who is passionate about the therapeutic treatment for his patients by using different tools of physiotherapy. He is keen in helping people recover from injuries sustained from illness, ageing, surgery or disability and his clinical interest resides in the management of different orthopaedic conditions and general athletic injuries.

As a sportsman, he has personal experience with the struggle of recovering from an injury. He has completed his Bachelor of Physiotherapy from Kurukshetra University, India, his Master of Physiotherapy from Gharwal University, India and his Master in Administrative Sciences from FDU, Vancouver.

When Neil is not working, he like to play sports and outdoor activities. Neil is fluent in English, Hindi, and Punjabi.

Bharti Sharma
Physiotherapist

Bharti completed her Bachelor's degree in Physiotherapy at the University of Delhi, India and her Master's degree in Clinical Exercise Physiology at Texas Tech University, USA. She has experience treating those recovering from joint replacement surgeries, fractures, work related pains and injuries, stroke, various progressive neurological conditions, cancer rehab, vestibular dysfunctions and other balance disorders.

Bharti has additional certifications in manual therapy, yoga, vestibular rehab and she is also a certified lymphedema therapist from ACOLS.

In her personal time, she enjoys hiking, working out, learning new things and spending time with friends and family.
[View More]
"I was referred by my GP to come to In Motion to help my recent Sciatica problem. I am getting fabulous results. I can clearly see the successful end of my treatment so that I can continue with my normal activities."
Glenn R - Google Review
"Not only do they provide the necessary treatments to perfection, but they also LISTEN and provide guidance. These combined qualities are hard to find at many other clinics... thank you!"
Yvette - Google Review