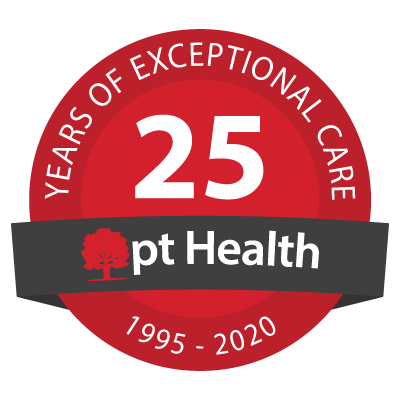 iSomatic Integrative Health Center
In-person treatment available
Virtual Care treatment available
To ensure the health and safety of our patients and staff, we have made a number of changes to the way our clinics operate and have implemented enhanced measures to ensure the health and safety of our patients and staff. Click here to learn more about the S.A.F.E.R. approach.
"I got into a car accident and suffered from shoulder and neck pain. The ISOMATIC team has been wonderful and really helped with my recovery through physiotherapy and massage therapy. The clinic is well equipped and the staff is very knowledgeable, supportive with your recovery and helpful overall. I would recommend this physiotherapy clinic to everyone. I had nothing but a great experience here."
Sabrina C - Google Review
"I live in Scarborough but don't mind commuting all the way to Vaughan because of the physio there. He's been doing a tremendous job with multiple problems of mine and always challenging me to improve my overall health. His approach is different than many other clinics I have been to in the past. I highly recommend him to everyone including my friends and family. Thank you for the all star care!"
Steve H - Google Review
Our Clinic Team
David Gabriele, ND, R.Ac, BA (Hons), CISSN
Naturopathic Doctor - ND, ACU

David Gabriele, ND, R.Ac, BA (Hons), CISSN Licenced Naturopathic Doctor Registered Acupuncturist Certified Sports Nutritionist Taiji/Qigong Instructor Meet David Gabriele • With a deep interest in research & evidence-based medicine, Dr. Gabriele is a Naturopathic Doctor that genuinely enjoys meeting people and helping them achieve their health goals. • As a registered Traditional Chinese Medical Acupuncturist since 2008, Dr. Gabriele is excellent at making acupuncture pain free, comfortable and effective for a variety of health issues. • Focusing on the nervous system and a modern understanding of the body, Dr. Gabriele is certified in Contemporary Medical Acupuncture from the acclaimed McMaster University program. • Dr. Gabriele is a certified Sports Nutritionist from the International Society of Sports Nutrition. • Dr. Gabriele has over 20 years experience teaching the healthy Chinese art & exercise of taiji, qigong & self-defence to many different types of people. • Certified in Cosmetic Facial Acupuncture for the purpose of toning facial muscles and reducing fine line and wrinkles. About Dr. David Gabriele Specialties • Pain conditions: accident, injury or chronic pain • Digestive / Elimination complaints • Anxiety & Stress management • Weight loss, general diet / lifestyle consultation Special Interests • Acupuncture: traditional and contemporary medical • Nutrition & diet therapy • Personalized supplementation • Botanical medicine • Tui na massage therapy • Exercise therapy • Psychological Counselling



Andrew Chan
Osteopathic Manual Practitioner

Andrew Chan is an Osteopathic Manual Practitioner and Registered Holistic Nutrition with more than 8 years clinical practice, wellness, and generous lifestyle coach experience. Using the latest in clinical knowledge, Andrew strives to provide the highest-quality care for his patients to treat common muscular conditions such as frozen shoulder, unexplained low back pain, and headaches. Andrew's clinical interests include Holistic Nutrition, Obstetrics (pregnancy stages, fertility), and Osteopathic Structural and Functional Treatments. Andrew holds a diploma of Osteopathic Manual Practice in Canada.



Ankit Patel
Physiotherapist - Registered Ontario Physiotherapist

Speaks: English, Hindi, Gujarati

Ankit Patel is a Registered Physiotherapist who firmly believes in a Patient-Centred Care approach to healthcare. In Ankit's practice, he treats a variety of patients including kids, seniors, and both athletic and non-athletic populations. Using the latest in clinical knowledge, Ankit aims to provide the highest-quality care for his patients to assist with pain management, encourage health promotion and self-care, and respect patients' values. Ankit's clinical interest include Joint Mobilization (gentle gliding) techniques, Physiotherapy Taping / Strapping / Bracing, and Acupuncture and Dry Needling. Ankit Patel holds a Masters of Science in Physiotherapy from Robert Gordon University in Aberdeen, Scotland, U.K. Ankit also completed his Personal Training / Exercise Physiology (CSEP: Canadian Society of Physiology).


[View More]
"My wife had back pain problem and was referred to this clinic for some professional treatment. The staffs were professional and provided great customer service. Not only did they treat her back accordingly, they also were thorough with list of questions ensuring my wife gets the proper treatment. Definitely would recommend anyone who is suffering from any body aches."
Tony L - Google Review
"I went here for my nerve/foot pain and loved the physio's approach to my issue. I enjoyed the treatment session because not only did I get one on one attention, the focus on details was mind boggling. I look forward to every session now as I don't feel rushed and able to discuss my issues in detail. I am highly motivated again for the new road to recovery and highly recommend."
Nirav D - Google Review