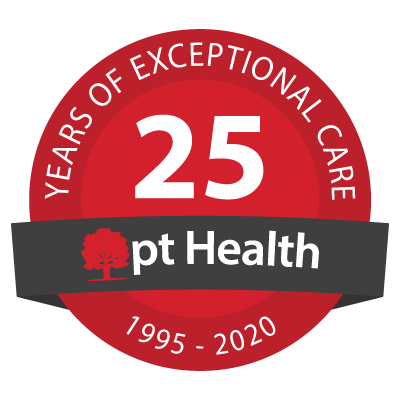 Kitchener - Cedar at King
In-person treatment available
Virtual Care treatment available
Welcome! Our clinic is open and offering in-person treatment in addition to Virtual Care services. Please note that enhanced measures are in place to ensure the health and safety of our patients and staff. View our virtual tour video so you know what to expect at your next appointment.
Our Clinic Team
Ravi Pandya
Physiotherapist - Bachelor of Physiotherapy

Speaks: English, Urdu, Punjab, Gujarati

Ravi Pandya is a Physiotherapist practicing in Kitchener, ON. He graduated from Rajiv Ghandhi Univeristy Of Health Science in 2014 with a Bachelor of Physiotherapy. Ravi focuses on manual therapy, exercise programs, acupuncture, vestibular rehabilitation (BPPV), concussion management, balance training, tapping, work related injuries, repetitive strain injuries, sports injuries, mobilization, patient education and ergonomic advice.



Rukshana Solanki
Physiotherapist

Speaks: English, Urdu, Hindi, Punjab, Gujarati

Rukshana Solanki has always had a special interest in anatomy and how the body works, so a career in physiotherapy was a logical choice for her. She is dedicated to helping her patients get back to the sports and regular physical activities that they enjoy and finds joy herself in being active and helping her patients. She graduated in 2009 from Rajiv Gandhi University of Health Sciences in India and achieved her Bachelor of Physiotherapy degree. She also received a diploma in fitness and health promotion from Humber College, Toronto. She is planning to work on certification in manual therapy and hand therapy. After graduation she gained experience in her field working in India for two years in hospital and private clinic settings. She gained further experience working in private practice as well as a community centre in Canada. She achieved her certification in vestibular rehabilitation. She specializes in taking a hands on approach to help patients achieve optimal recovery. She is a concussion specialist and is experienced in treating motor vehicle accident clients, sports injuries, and pre and post-operative clients. She believes in active therapy and encourages her clients' involvement to reach their health goals. When she is not working, she enjoys yoga, meditation, hiking, biking and being with nature. A continual learner, she also enjoys watching health tip videos and updating her knowledge.



Suja Biber
Massage Therapist

Suja Biber, Registered Massage Therapist Suja biber is different to make a difference in your masssge therapy experience as she strives to create a healthy balance in clients lives either by relieving any pain , stress or relaxation massage. Suja Biber holds 1300 hours of training and is fully certified in every modality of Massage that she practices including : Swedish , Deep tissue , Trigger Point , Friction , Hot Stone, Cupping Techniques and several others. Additionally, she holds a master degree in physiotherapy. Her physiotherapy background helps her strive to understand the clients condition, as well educate how massage therapy can help them and how to continue to help themselves once the massage therapy session is over . She listens closely to the client and customizes the massage to tailor fit the clients specific needs.


[View More]