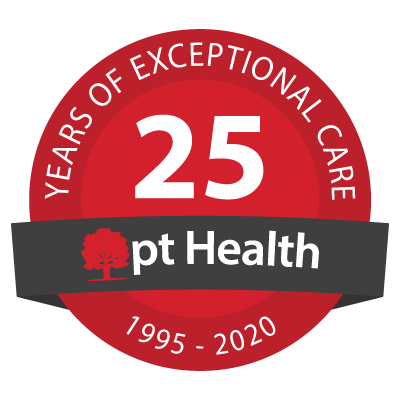 MEX Physiotherapy Milton
In-person treatment available
Virtual Care treatment available
To ensure the health and safety of our patients and staff, we have made a number of changes to the way our clinics operate and have implemented enhanced measures to ensure the health and safety of our patients and staff. Click here to learn more about the S.A.F.E.R. approach.
"This is a great place to get healthy and strong. With regular visits, I was able to regain the strength and flexibility needed to get back to living well. I would highly recommend anyone who is either suffering from some body aches, pain, or injury, to go for a consultative visit to see how attentive the staff is, how clean the facilities are, and how quick and effective the treatments can be."
Jonathon D - Google Review
"I started my physiotherapy at Mex Physio well over a month ago with stubborn neck and shoulder pains. My physiotherapist targeted my problem areas with various methods like ultrasound, exercises etc., which has significantly reduced my pain. I am happy with the results and would definitely recommend MEX Physio to anyone looking for good and effective physiotherapy."
Suresh P - Google Review
Our Clinic Team
Shivshankar Chokalingham
Physiotherapist - PT

Speaks: English, Hindi, Arabic, Tamil

Shiv is an experienced physiotherapist with a strong background in sport injuries management and Spine Care. Practising as a physiotherapist since 2003 , his vision is to render everyone in the community to recognize the benefits and choose Physiotherapy to elevate their sense of wellbeing. He was the official physical therapist for the Indian Women's Cricket Team at the WORLD CUP in 2005 and received "Excellent Physiotherapist" award at Al-Adan Hospital, Kuwait. He is a Credentialed Mckenzie (MDT) therapist for Spinal and extremity pain , skilled in Acupuncture, Sports Injuries, Concussion management ,Manual Therapy, Dry Needling, and Active release Techniques . He is a strong healthcare service professional who being a International Certified Mulligan Practitioner , Corrective exercise specialist (CES-NASM) , renders high quality patient care with progressively successful patient outcomes. He is also an art and music enthusiast.



Lisa Walters
Pedorthist

Lisa Walters uses a multidimensional approach to assess the root cause of your pain or discomfort. With a background in Kinesiology, Athletic Therapy, Pedorthics and Muscle Activation Technique, Lisa can draw from a vast educational and experiential background to help you get back to moving better, and with less pain. Being a Certified Pedorthist in Canada, Lisa has a very strong background in assessing and treating the human body. As well, Lisa has worked with several multidisciplinary clinics, multiple sports teams including hockey, football, soccer and rugby, and in the film and television industry allows Lisa to use an eclectic approach to bring you the best treatment options. Orthotics Whether you are looking to transition out of orthotics, questioning if orthotics will help with your pain or orthotic therapy has worked for you for years, I can help guide you through your options. With a thorough assessment and discussion of your goals we can work together on a plan to help you move towards pain free living.



Rei Kodra
Massage Therapist - RMT

Rei believes that our bodies were created to move in many degrees. Passive modalities are only a small part of what needs to be done to heal a body that requires strength and mechanical input. Rei's mentality is to first assess the individual needs of the client, then based on the clients goals, build a treatment plan including one or more modalities to treat the body as a whole. His knowledge of human physiology and whole body integration (quality of sleep, natural nutrition, optimized movement and strength training) are a driving force for his passion as a therapist. Rei is a graduate of CCMH with experience in mobility and deep tissue massage. Alongside being able to do relaxation massages, Rei believes using myofascial release and active mobilization techniques which requires movement during the session. He spends most of the session time on assessment and strength mobility, coupled with massage therapy.



Gaaya Dhandapani
Patient Coordinator
[View More]
"Looking for a local physiotherapy facility to help healing of a sport injury, I found Mex Physio in Milton. I made an appointment online on a Friday and was in for treatment on Saturday morning. My physiotherapist has provided me various methods of treatment from massage, stretching, acupuncture & healing exercises. I'm well on the way to a full recovery due to his dedication, knowledge and experience."
Ron M - Google Review
"I recently started playing Badminton hence I got a shoulder pain. My physiotherapist treated with care and provided some guidance – I followed it and I experienced complete relief. I went again for leg pain and the recommendation was to wear orthopedics insole/shoes and the Pedorthist gave excellent explanation about my problem and gave expert suggestions. I strongly suggest you visit MEX Physio."
Eswar R - Google Review