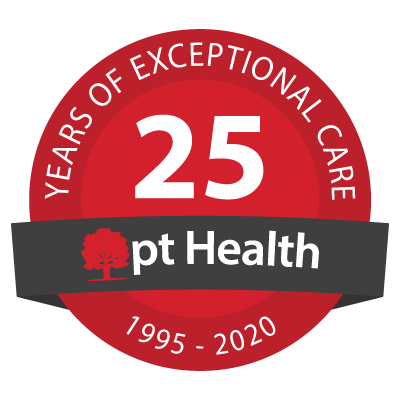 Moncton Physiotherapy - pt Health
Welcome!
Our clinic is open and we look forward to seeing you soon. Please note that as a community healthcare facility, our health and safety measures remain in place. Masks are required to be worn at all times while inside our location.
Our Clinic Team
Prashant Khapekar
Physiotherapist

Prashant Khapekar has been a Physiotherapist since 1999, which includes more than 12 years in India before moving to Canada. He has worked in Ontario before relocating his family to the Atlantic coast in 2019. He has additional training in aspects of sports physiotherapy and health management.

He enjoys watching and playing Cricket, Soccer, and Badminton, going on a long drives with his family and friends and loves to relish the Indian spicy delicacies.

Deborah Parent
Registered Counselling Therapist

Deb Parent is an LTC-C with the College of Counselling Therapists of NB with experience in multiple evidence based therapeutic approaches. She is a regular person working at living her best life with the goal of helping others explore ways to live their best life as well.

Anxiety, isolation, grief, OCD, depression, trauma, PTSD, addictions, stress, injury, psychosis, personality conflicts, communication difficulties and more can act as barriers to this goal. Deb uses evidence-based strategies to help manage symptoms, set goals, find coping strategies and reduce stress. Trauma informed CBT, DBT, mindfulness, and strengths-based solution focused therapies can provide resources for us to engage with our work and communities better, reach goals and live that best life in a tough world with unexpected challenges.
[View More]