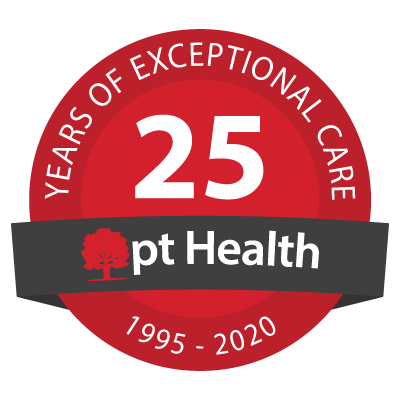 Motion Physiotherapy - pt Health
In-person treatment available
Virtual Care treatment available
Welcome!
Our clinic is open and offering in-person treatment as well as virtual care. Please note that as a provider of community-based allied health care, masks are required to be worn at all times while inside our location.
View our virtual tour video to learn more about the enhanced measures in place so you know what to expect at your next clinic appointment.
"I have visited Motion Physiotherapy numerous times and have experienced significant relief from some nagging neck and shoulder injuries. Every visit brings me closer to completely resolving my issues. I highly recommend them to my friends and coworkers that are experiencing musculoskeletal issues (common in my line of work)."
Gordon C - Google Review
"pt Health has been my Physiotherapy clinic for years. I feel so supported by the staff. They're friendly and easy to talk to. They've helped my through some really tough times. My back injury left me completely incapacitated, and thanks to a lot of hard work at pt Health, I finally have my life back again. I highly recommended them."
Martin U - Google Review
Our Clinic Team
[View More]
"I've benefitted from being a patient at Motion Physiotherapy. Staff members have been courteous, passionate and educated. I cannot say enough good about this clinic and I'm so thankful to have found them. Highly recommend!"
Jen M - Google Review
"Friendly, helpful and professional staff in a calm and welcoming environment. Every practitioner truly has your health, wellness and comfort top of mind. The practitioners are all very skilled. I highly recommend this location!"
Jennifer N - Google Review