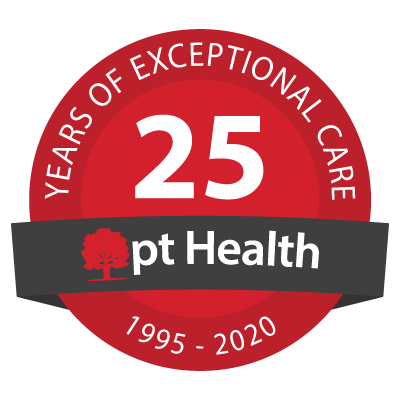 Motiva Physiotherapy Studio
In-person treatment available
Virtual Care treatment available
To ensure the health and safety of our patients and staff, we have made a number of changes to the way our clinics operate and have implemented enhanced measures to ensure the health and safety of our patients and staff. Click here to learn more about the S.A.F.E.R. approach.
"I damaged my shoulder at work, and I was able to get an appointment here within 3 hours of me calling in. The physiotherapist [and PSP] were fantastic at evaluating & explaining what was happening and what my future appointments would look like. Highly recommend this studio!"
Haley B - Google Review
"My experience was the best I have had with a physio clinic. I hurt my shoulder, thought it was nothing but ended up being an AC joint sprain...takes two months to heal with no exercising allowed. Would have never known this unless my physiotherapist had told me and explained the injury in full detail."
Shivrav G - Google Review
Our Clinic Team
Danny Yin
Physiotherapist - BSc(PT)

Speaks: English, Cantonese, Mandarin, Chinese

Danny is the lead therapist, founder, and owner of Motiva Physiotherapy Studio. He specializes in difficult to treat pain and injuries by combining the latest, evidence-based, best practices with experienced and skillful execution of manual therapy and exercise progression that's right for each person's recovery. He graduated from University of Toronto in 1996 and has over 20 years of experience as a physical therapist and clinical mentor, including positions as: Clinical Coordinator at Drake Medox, Manager of Active Rehabilitation Services at South Fraser Physiotherapy, District Manager and Clinical Teal Leader with PT Health. Danny believes in setting an example of how, done right, physiotherapy can make every person's strength, health, and pain from injury better.



Jasreen Hundal
Physiotherapy Support Personnel

Speaks: English, Hindi, Punjab

Jasreen completed her Bachelor of Science in Kinesiology at Simon Fraser University, with a concentration in Active Health and Rehabilitation. She has additional training in Functional Movement Screen and is a Canadian Society for Exercise Physiology trained Personal Trainer. She is a founding member of the Motiva Physiotherapy Studio team, helping us open in August 2017, bringing expertise in personal training and active rehabilitation, especially for people injured at work and in car accidents. Growing up playing sports, Jasreen was drawn to kinesiology and physiotherapy for its focus on exercise and fitness as a mechanism for helping people. She enjoys seeing people reach new heights after injury. In her spare time, you will find Jasreen at the gym or on the mountains snowboarding.



Alexandra Liutec
Physiotherapy Support Personnel

Alex has a Diploma of Human Kinetics at Langara College and a Bachelor of Kinesiology at University of British Columbia. She is currently working on additional studies with Infofit for advanced personal training. She joined Motiva Physiotherapy Studio in October 2018 and brings deep experience coaching, personal training, and injury prevention with athletes to be accessible to all clients of the Studio. Alex loves the hands-on nature of this job and enjoys the challenge of helping each client achieve their personal health and recovery goals. In her spare time, Alex can be found playing soccer, working out at the gym, and is an avid hiker and outdoors enthusiast.



Marina DeAngelis
Physiotherapy Support Personnel

Marina is a Simon Fraser University grad with a Bachelor's Degree in Kinesiology with Active Health and Rehabilitation Concentration and a Certificate in Health and Fitness Studies. She is currently back in school at Robert Gordon University, in Scotland, where she is enrolled in the MSc Physiotherapy program. She joined Motiva Physiotherapy Studio in November 2017 with a background working with athletes at all levels. Her history of playing sports at a high level has given her the opportunity to work with top athletes alongside some of the top strength and conditioning trainers in the province. Marina played for the BC Women's Baseball Team and the first all-women's baseball team in the Lower Mainland Baseball League. She previously played NBAA Division II Softball for Simon Fraser University and NWAC ball at Douglas College while completing her kinesiology degree.



Darielle Lim
Patient Coordinator

Darielle has a Bachelor's Degree in Molecular Biology and Biochemistry from Simon Fraser University. She joined Motiva Physiotherapy Studio in June, 2018, inspired by the team's shared goals of implementing the latest physical medicine research evidence while transforming the physiotherapy experience to be accessible and welcoming for all. When not leading the admin team at Motiva Physiotherapy Studio, Darielle is a lab technologist at StemCell Technologies. She snowboards, plays the ukulele, and is a hard-core Yogi in her spare time.


[View More]