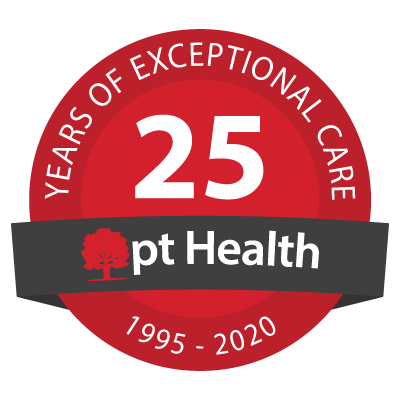 Newton Physiotherapy - pt Health
In-person treatment available
Virtual Care treatment available
Welcome!
Our clinic is open and offering in-person treatment as well as virtual care. Please note that as a provider of community-based allied health care, masks are required to be worn at all times while inside our location.
View our virtual tour video to learn more about the enhanced measures in place so you know what to expect at your next clinic appointment.
"Great physio place for rehab. Always respect your appointment start times, never keep you waiting and get you up and around at your pace, not theirs. I will definitely use them again if I need to. "
Tom D - Google Review
"Knew exactly what treatments and exercises would help me with my injuries. I am glad to say that I am now symptom free.I would definitely recommend this clinic for all your treatment needs."
Ryan W - Google Review
Our Clinic Team
Cassandra Basi


Cassandra graduated from UBC in 2004 with a Bachelor's Degree in Physical Therapy. She enjoys working with sports and orthopaedic injuries and rehabilitation and is certified to perform acupuncture (CAFCI) as well. She has also taken several manual therapy courses under the orthopedic division, as well as courses on muscle imbalance, core stability, dizziness, TMJ, and sports injury management and rehabilitation.

Outside of work, Cassandra enjoys reading, hiking and shopping. Cassandra has most recently completed both the Arthritis Society's Getting a Grip on Arthritis® osteoarthritis and rheumatoid arthritis education program.
[View More]
"Newton Physio has helped me get well from yet another injury. Staff are always friendly and efficient. Thank you."
Sandy H - Google Review
"Very good, very professional, and kind, I enjoy coming here. I would highly recommend."
Clarence L - Google Review