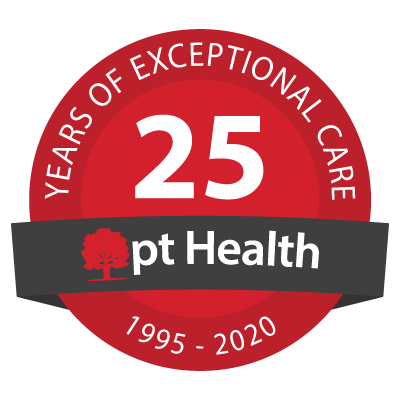 Newton Physiotherapy - pt Health
In-person treatment available
Virtual Care treatment available
To ensure the health and safety of our patients and staff, we have made a number of changes to the way our clinics operate and have implemented enhanced measures to ensure the health and safety of our patients and staff. Click here to learn more about the S.A.F.E.R. approach.
"Great physio place for rehab. Always respect your appointment start times, never keep you waiting and get you up and around at your pace, not theirs. I will definitely use them again if I need to. "
Tom D - Google Review
"Knew exactly what treatments and exercises would help me with my injuries. I am glad to say that I am now symptom free.I would definitely recommend this clinic for all your treatment needs."
Ryan W - Google Review
Our Clinic Team
Cassandra Basi
Physiotherapist - BSc.PT, CAFCI, MCPA

Cassandra graduated from UBC in 2004 with a Bachelor's Degree in Physical Therapy. She enjoys working with sports and orthopaedic injuries and rehabilitation and is certified to perform acupuncture (CAFCI) as well. She has also taken several manual therapy courses under the orthopedic division, as well as courses on muscle imbalance, core stability, dizziness, TMJ, and sports injury management and rehabilitation. Outside of work, Cassandra enjoys reading, hiking and shopping. Cassandra has most recently completed both the Arthritis Society's Getting a Grip on Arthritis® osteoarthritis and rheumatoid arthritis education program.



Madhavan (Maddy) Kulasekaran
Physiotherapist - MPT, IMS

Speaks: English, Hindi, Punjabi

Maddy completed his Masters of Physiotherapy degree in 2005. He has gained considerable experience as a lecturer and as a clinician in both the hospital and private practice patients. He has extensive clinical experience with a variety of conditions including ICBC, WCB, sports injuries, post-surgical rehabilitation, chronic pains, and spinal rehabilitation. He has a special interest in rehabilitation through IMS, Dry needling, Soft tissue release, education, exercises with an emphasis on hands-on treatment, toward restoring the natural stability and alignment of the body. Maddy is fluent in both English, Punjabi, Hindi and Tamil.



Jessie MacCarron
Massage Therapist - RMT

Jessie is an energetic RMT who cares about making a positive connection with each of her patients and creating an individualized therapeutic plan that will work towards their personal goals. Throughout her practice, she has found a passion for musculoskeletal rehab, as well as pre- and post-partum massages. She has also had experience treating athletes, children and dealing with ICBC claims. She is excited to work and learn alongside her talented team of physiotherapists in order to meet the patients goals in a well-rounded way. Jessie has always had an interest in human anatomy and since graduating from WCCMT, she has started working towards a Bachelor of Health Sciences through Thompson Rivers University. When Jessie is not working, she can be found hiking with her dog and camping in mountains or doing DIYs such as sewing.



Christina Basi
Patient Coordinator

Christina has been part of the pt Health team since 2008 and is known for her warm welcome to all to the clinic. She graduated from BCIT's Medical Office Assistant Associate Certificate program in 2007, and her fun personality and compassion for others will make you feel at home. She also is an avid soccer fan!


[View More]
"Newton Physio has helped me get well from yet another injury. Staff are always friendly and efficient. Thank you."
Sandy H - Google Review
"Very good, very professional, and kind, I enjoy coming here. I would highly recommend."
Clarence L - Google Review