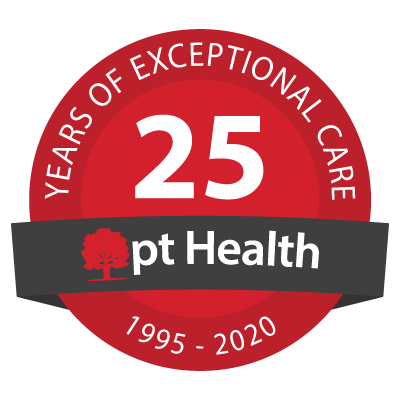 Northside Physiotherapy Clinic - pt Health
Welcome!
Our clinic is open and we look forward to seeing you soon. Please note that as a community healthcare facility, our health and safety measures remain in place. Masks are required to be worn at all times while inside our location.
Our Clinic Team
Aleem Ahmad


Aleem received his Master of Occupational Therapy degree from McMaster University in 2019, as well as a Bachelor of Science in Human Physiology and Psychology from the University of Toronto in 2016. Aleem has continued his education and has completed courses on concussion management, cognitive assessment and rehabilitation, cognitive behavioral therapy, as well as acceptance and commitment therapy. He is also trained in performing WorkWell Functional Capacity Evaluations.

Aleem aims to provide client centered, collaborative care using evidence-based treatments in order to help his clients reach their full potential. He has experience treating clients of all ages and backgrounds for a variety of conditions ranging from neurological, psychosocial to musculoskeletal. He strives to provide a friendly and professional atmosphere to allow his clients to work towards their goals comfortably and confidently.

Aleem has a wide range of hobbies that includes electronics, programming, woodworking, cars and gardening. He considers himself a lifelong learner and loves discussing everything from geopolitics to engineering. He enjoys traveling and discovering new places to explore and loves experiencing different cultures. However, most days after work you will find him biking, relaxing in his garden, listening to a podcast or playing a video game with his wife and friends.

Stephanie Collings
Physiotherapist

Nikki Jonah
Registered Massage Therapist

Nikki Rankin Jonah, graduated from Eastern College back in March 2017. Whether you are in pain from everyday life activities, you were just involved in a motor vehicle collision or you just need a little TLC, she is the girl for you. She also has also has certification in cupping (tissue distraction release with movement) so don't be afraid to ask her about it. Nikki hopes to see you soon!

Deborah Parent
Registered Counselling Therapist

Deb Parent is an LTC-C with the College of Counselling Therapists of NB with experience in multiple evidence based therapeutic approaches. She is a regular person working at living her best life with the goal of helping others explore ways to live their best life as well.

Anxiety, isolation, grief, OCD, depression, trauma, PTSD, addictions, stress, injury, psychosis, personality conflicts, communication difficulties and more can act as barriers to this goal. Deb uses evidence-based strategies to help manage symptoms, set goals, find coping strategies and reduce stress. Trauma informed CBT, DBT, mindfulness, and strengths-based solution focused therapies can provide resources for us to engage with our work and communities better, reach goals and live that best life in a tough world with unexpected challenges.

Melanie Bishop
Physiotherapist

Melanie grew up in Rothesay and completed both a Bachelor of Science and a Master of Science in Biology at UNB. Her passion for physical fitness, exercise, and rehabilitation drove her to complete her second Master of Science in Physiotherapy at Dalhousie University. After a significant journey through post-secondary education, Melanie is excited to have the opportunity to apply the skills and knowledge she has learned to benefit others in improving their lifestyle and achieving personal goals.

When not in the clinic, Melanie enjoys spending her time running, biking, hiking, traveling, camping, and spending time at her family's cottage during the summer.

Alex McNally
Physiotherapist

Alex is a hometown kid who graduated from Dalhousie Physiotherapy School in 2022 following his completion of a Bachelor of Science in Kinesiology from the University of New Brunswick in 2019. During his time at UNB, Alex played on the men's soccer team, while being involved in the community as a personal trainer and coached with his local soccer club. Giving him experience fostering interpersonal communication skills and a strong knowledge of exercise prescription.

As a physiotherapist, Alex values an active approach to care revolving around education and activity. He prides himself on ongoing growth and development to form a welcoming practice that is engaging and inclusive. He believes that doing so creates a collaborative and empowering environment for his clients to get better.

In his own time, Alex participates in Advanced Integrative Musculoskeletal courses held by the Canadian Physiotherapy Association to further his knowledge and skills in performing assessments and devising interventions. His hobbies include speaking on any sport under the sun, running the trails of Fredericton, and spending time with friends and family. He looks forward to forming a therapeutic relationship with you to best achieve your health goals.
[View More]