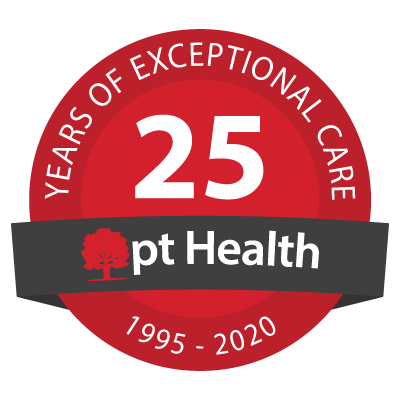 Physiohouse Belleville
pt Health is offering virtual care appointments. Please call for availability.
In response to COVID-19, pt Health is doing its part to help protect our patients and staff by modifying the availability of services at our clinics. Please call the clinic to seek advice or rebook services.
[Read More]
Our Clinic Team
Kyle Meringer
Physiotherapist - PT

Kyle Meringer is a Physiotherapist practicing in Brampton, ON. He graduated from University of Guelph in undefined with a PT. Kyle focuses on concussion management.



Taylor Meens
Patient Coordinator - PC

Taylor has worked in many administrative positions in the past, and enjoys working with patients to ensure everything in the clinic runs smoothly. She has always had a passion for playing sports, so physiotherapy and massage therapy have been a great benefit for her over the years. In her spare time, she loves to play soccer and ball hockey and keep active with her dog. Taylor has completed the massage therapy program, so with her knowledge of medical terminology and common injuries, she is happy to help with any of your clinic needs and questions.



Shannon Ball
Patient Coordinator - PC

Shannon graduated from The Business School at Humber College with honors and has over 10 years of administrative management experience. She is always happy to help patients out with any booking and billing needs as she is a wealth of knowledge with any administrative affairs. When she is not managing the PhysioHouse office, she likes to spend time relaxing with friends and family.



Jared Found
Physiotherapy Support Personnel

Hailey Gear
Physiotherapy Support Personnel

Matthew Follett
Physiotherapist - PT

Matthew Follett is a Physiotherapist practicing in Trenton, ON. He graduated from Western University in undefined with a PT. Matthew focuses on mulligan concept.


[View More]