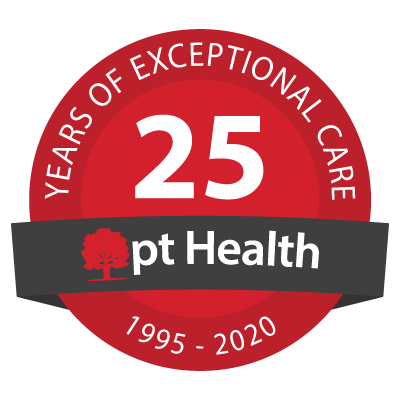 pt Health Dellridge
In-person treatment available
Virtual Care treatment available
To ensure the health and safety of our patients and staff, we have made a number of changes to the way our clinics operate and have implemented enhanced measures to ensure the health and safety of our patients and staff. Click here to learn more about the S.A.F.E.R. approach.
"The staff is amazing! Very knowledgeable and friendly. I've been coming to this clinic for a year now and I have nothing but great things to say. I recommend this location to everyone and anyone. I know they'll be well taken care of. Thanks guys!"
Jory S - Google Review
"I've been to pt Health Dellridge for two separate injuries. Staff are really friendly and knowledgeable. They help you get back on your feet again (literally), but they also help you if you have insurance issues. I would definitely recommend this location :)"
Kirsty S - Google Review
Our Clinic Team
Andrew Macdonald
Physiotherapist - PT

Andrew graduated from Dalhousie University Bachelor of Science in Kinesiology in 2006 and Masters of Science in Physiotherapy in 2009. He continued his education in Canadian Acupuncture. Foundation Level 1A Certification. Areas of Special Interest include Musculoskeletal Physiotherapy, Sports Injuries/Rehab. In his spare time, Andrew enjoys hobbies such as hockey and motorcycling



Linda McEwan
Patient Coordinator - na

Linda has been a member of the pt Health Dellridge team since 2017 and is one of the first people you'll see when you visit the clinic. Linda will always greet you with a bright smile and a friendly hello.



Pascale Daigle
Massage Therapist - RMT

Originally from Moncton, New Brunswick, Pascale graduated from St. Francis Xavier University with a Bachelor of Science in Human Kinetics with distinction. During her time at StFX, Pascale played on the women's hockey team and was a 3-time Academic All Canadian. She then pursued her education at ICT Northumberland College of Massage Therapy, in Halifax. She enjoys integrating various types of techniques in her treatments such as myofascial release, Swedish massage, myofascial cupping and provides strength/stretch homecare exercises. Pascale has obtained her level 1 myofascial cupping course and has experience working with athletes. In her spare time, Pascale enjoys being outdoors, at the gym, and spending time with family and friends.



Peter Stuart
Massage Therapist

Peter Stuart hails from the beautiful country of Northern Ontario. Born in Cochrane and raised in North Bay, Peter graduated from the Canadian College of Massage and Hydrotherapy, Sutton On, in 1993. He moved to Alberta and became a clinic owner and started his career as an educator at Foothills College of Massage in 1994. Peter started to specialize his treatments while working at Myosymmetries Calgary, a chronic pain research and treatment facility where he acted as an sEMG clinician as well as a massage therapist. To enhance his skills he trained under John F. Barnes learning myofascial release, and became an instructor for John?s seminar group.



Meghan MacLeod
Occupational Therapist - BKIN, MSc(OT), OTReg(NS)

Meghan MacLeod graduated with a Bachelor of Kinesiology from Acadia University in 2011. After graduation she worked as a research assistant and retail in Halifax. Her interest in human wellness and overall health drew her to Occupational Therapy and she returned to school and graduated with a Master?s of Science in Occupational Therapy in 2016. She is now a practicing Occupational Therapist with pt Health at Russell Lake, Forest Hills, and Eastern Passage locations. Meghan?s primary focuses are Functional Scans and Return to Work Planning, Job Site Visits, Home Assessments, and Ergonomic Assessments. In addition, Meghan has experience working in Pediatrics and can provide gross and fine motor assessments, as well as handwriting assessments. Meghan is passionate about engaging in daily occupation as a means to live your best life. Her hobbies include running, yoga, cooking, and spending time with family and friends.


[View More]
"Very kind and professional! The staff here are an absolute delight and they really know what they're doing!"
Galen M - Google Review
"Very friendly professionals. They get to know you and are very invested in your well-being and recovery."
Alexa W - Google Review