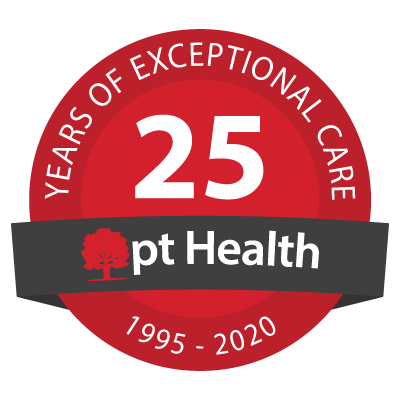 pt Health Physiotherapy - Bedford Place Mall
Notice: We are open for In-Person treatment. To ensure the health and safety of our patients and staff, we have made a number of changes to the way our clinics operate and have implemented enhanced measures to ensure the health and safety of our patients and staff.
Click here to learn more about the Lifemark S.A.F.E.R. approach.
To schedule an In-Person or Virtual Care appointment, please give us a call at 1-888-314-2726 or book an appointment online.
In response to COVID-19, pt Health is doing its part to help protect our patients and staff by modifying the availability of services at our clinics. Please call the clinic to seek advice or rebook services.
[Read More]
"pt Health has the friendliest staff. They make sure you understand everything about your injury and what they are going to do to help. Very accommodating for appointments. They care about their patients, and always makes sure you are comfortable with what is happening. Always a laugh or two to be had which makes you feel right at home! "
Denise M - Google Review
"Definitely the best physio experience I've had! I was very pleased with the treatment and advice that I got, and anytime I had questions, they were listened and responded to in a respectful, thorough, and pleasant manner. The front desk staff were absolutely amazing. If anyone I know ever needs physiotherapy, I will happily refer them here!"
Michelle P - Google Review
Our Clinic Team
Lesley D'Apollonia
Physiotherapist

Heather Murray
Registered Massage Therapist

Brian Tomie
Physiotherapist
[View More]
"Excellent diagnosis of my post-fall & getting me on the road to recovery in a prompt, cheerful manner. Can't recommend them more highly than the stars available."
Geoffrey R - Google Review
"Both my wife and I have required physio treatment over the last 6 months...we would recommend this clinic to anyone requiring physio treatment."
Brian H - Google Review