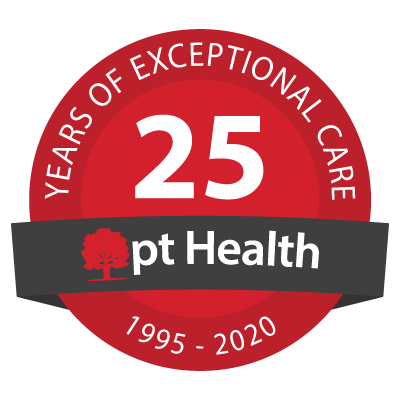 Squamish Physiotherapy and Wellness Centre - pt Health
In-person treatment available
Virtual Care treatment available
Welcome!
Our clinic is open and offering in-person treatment as well as virtual care. Please note that as a provider of community-based allied health care, masks are required to be worn at all times while inside our location.
View our virtual tour video to learn more about the enhanced measures in place so you know what to expect at your next clinic appointment.
"If I could give 10 stars I would! Thorough consultation, super attentive. I will be back again next week (because I play hard and don't like to rest!)"
Shane T - Google Review
"I'm very satisfied with this physio. Good atmosphere and very friendly and skillful staff. They are doing wonders on my ankle. Definitely recommended!"
Pavla B - Google Review
Our Clinic Team
Danielle Balik
Physiotherapist - BSc (MBB), MPT, MCPA

Danielle completed her Masters of Physical Therapy from the University of British Columbia and her Bachelor's degree from Simon Fraser University in Molecular Biology and Biochemistry. She became interested in physiotherapy after going through the rehabilitation process herself for a number of sports related injuries. Currently, she lives in Squamish and enjoys outdoor activities such as skiing, mountain biking, mountaineering, climbing and kiteboarding. Danielle has a specific interest in hand therapy and is working towards becoming a Certified Hand Therapist. She has taken several continuing education courses for the specific treatment of shoulder, hand and back related injuries. Being an avid mountain biker herself, she does bike fitting and enjoys treating bike related injuries. She believes in a personalized treatment plan that involves a balance of manual therapy, education and exercise management to restore musculoskeletal imbalances and to prevent further injury.



Amber Mawson
Physiotherapist - MScPT

Amber has been assisting people to keep moving for over 11 years as a registered massage therapist and a kinesiologist. She recently became a physiotherapist to expand her toolbox further. Her passion is enabling people to engage in activity and unlock their full physical potential. Amber has training in functional movement assessment (FMS level 2), Kinesiotaping (Level 2) and Modern Manual Therapy for upper and lower body. Her treatment approach is based on thorough assessment, diagnosis, education, application of manual therapy techniques and developing customized exercise programs for patients. She loves working with patients of all ages and abilities in the clinic, in the gym or in the pool! Amber has been a triathlete, runner, paddler, climber, skier, mountain biker and generally enjoys getting outdoors at all possible opportunities. Involvement in sport at both recreational and competitive levels has brought many injuries and set backs, but through these she discovered a fascination with the human body and its ability to recover. She is always on the look-out for new information that provides insight into how we can recover better and move with less pain.



Suzie Beliveau
Occupational Therapist

Suzie completed her BSC in Occupational Therapy at McGill University in 2002. She worked initially in splinting, Hand Therapy, acute orthopedic, pediatric, traumatic brain injuries, community and home health. She has over 10 years of experience completing functional assessments, worksite evaluations, ergonomic assessments, job demands analysis, Return to Work Rehabilitation as well as Graduated Return to Work Plans in a multidisciplinary clinic setting. She has also provided numerous education sessions on body mechanics, pacing, ergonomics, pain management as well as coordinating disability management programs for employers seeking to manage occupational disability. In 2016, she completed her Matheson functional capacity evaluation training. Suzie's work philosophy is having a positive outlook on all situations she encounters. She believes all individual have the tools to improve their functional performance and achieve their true potential.



Heidi Shortreed
Physiotherapist

I have been both a Squamish resident and a physiotherapist for more than 25 years. I attended Howe Sound Secondary School but completed my final year abroad in Finland as a Rotary exchange student. I received my physiotherapy degree from UBC. I have completed my Part A/ Level 4 orthopaedic level exam and most recently I have become a certified Urban Poling instructor. In addition to working at pt Health-Squamish I am a community physiotherapist for Vancouver Coastal Health. With VCH, I do home care physiotherapy and run the exercise component of the Squamish Healthy Heart program. I also instruct the hydrotherapy program at the local aquatic centre.



Cathy Skain
Physiotherapist - BScPT, B.PE

Cathy Skain has been working at Squamish Physiotherapy since 1999. During her years at Squamish Physiotherapy Cathy has worked in both the outpatient setting and the rehabilitation programs. She is the WSBC OR1 and OR2 programs program manager in 2012 she became the clinic director. She went on to the University of Toronto to pursue her Bachelor of Science degree in Physiotherapy. After graduating from the University of Toronto, she had the opportunity to spend five years working as a Traveling therapist in the United States. Returning from the United States Cathy moved to Whistler seeking the outdoor life style she had been looking for all her life. After a few years in Whistler she moved to Squamish and now calls this her home.



Florence Paradis- Laroche
Occupational Therapist

Speaks: English, French, Spanish

Florence graduated from McGill University in 2001 with a BSc in Occupational Therapy (OT). She worked in Montreal and London (UK) in a variety of fields such as return to work programs, neurology, hand therapy and acute medical care. During that time she acquired a wealth of knowledge on adaptive equipment, promoting OT and working within a multi-disciplinary team. Since 2014 Florence has worked solely at Squamish Physio PT Health providing services for post-concussion/neuro assessment, ergonomic consultation, education sessions on maintaining posture and respecting proper body mechanics at work, active rehabilitation, pre-driving screens, splinting and return to work programs. Florence is an avid road cyclist, hiker and skier. Her hobbies are cooking, knitting, traveling and reading. As an OT at Squamish Physio, her priority is to assist clients in improving their independence and achieving their goals in order to return to work and their other meaningful occupations.


[View More]
"The facility is great and populated by caring, attentive staff. I'm definitely coming back the next time my back gets backed into a corner. Thanks you guys!"
Malcolm Y - Google Review
"I don't live here permanently but they took me in promptly and are amazing. I felt way better with my knee taped when I walked out of my first visit. Thank you so much."
Julie S - Google Review