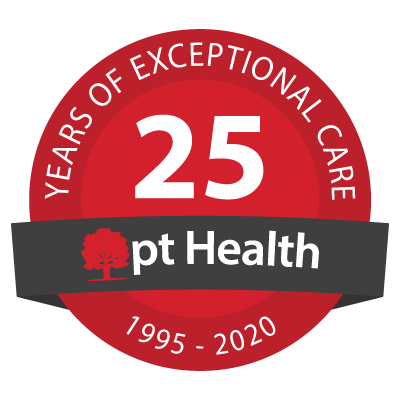 Tavistock Physiotherapy Centre - pt Health
"I found the team professional, accommodating, courteous & efficient. Highly recommend to anyone needing massage or physiotherapy."
Ted D - Google Review
"Very friendly staff. Excellent place to go for any kind of massage or physio. Very professional, personable, and experienced!"
Nikki U - Google Review
Our Clinic Team
Hans Dijk
Physiotherapist

Speaks: English, German, Dutch

Hans graduated in 1984 from Academy voor Physiotherapy, Groningen ,The Netherlands. He started his Physio career at Stratford General Hospital, where he worked for three and a half years. In 1990 he opened Stratford Physiotherapy Centre, where he continues to practice and share his expertise, after selling to PTHealth. Hans is well known in Stratford and Tavistock. He has extensive experience in orthopedic work and sports injuries, he has a special interest in neuro rehab such as stroke and traumatic brain injuries. Hans is a certified MacKenzie therapist, specialized in mechanical diagnosis and treatment of back and neck conditions. He continues to be active in many sports and referee multiple levels of soccer in the Stratford area.



Holly Bell
Massage Therapist - RMT

Holly Bell has been a registered massage therapist since 2006. She specializes in deep tissue massage, chronic pain conditions and acupuncture. Holly is highly skilled and was asked to teach Massage therapy through her college. She has been increasing her time as an instructor over the last few years, and is highly thought of as an educator in her field.



Cathrin Winhold
Patient Coordinator

Cathy has over 30 years experience in administration in various non profit and government organizations. As Special Assistant to a very dedicated MPP of Perth-Wellington, Cathy was responsible for communications including news releases and media advisories as well as stakeholder relations. Representing the MPP when he was not able kept Cathy busy attending meetings, and speaking at various openings and events throughout two counties. Cathy loves to read and to travel and keeps busy playing tennis, caring for sick friends and elderly relatives and working out at the local Goodlife. As a Board Member of Off the Wall Stratford Artist Alliance Cathy helps with fundraising, events and as a community liaison. She enjoys living in the small Hamlet of Sebringville where she loves walking, biking and cross country skiing.


[View More]
"Everyone is very friendly and accommodating. Appointments are always on time."
Debbie W - Google Review
"They are great and friendly. It is great to have an office in Tavistock. "
Tim H - Google Review