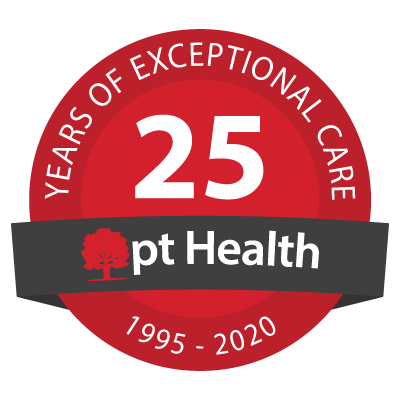 Tavistock Physiotherapy Centre - pt Health
Welcome!
Our clinic is open and offering in-person treatment in addition to virtual care. We look forward to seeing you soon.
"I found the team professional, accommodating, courteous & efficient. Highly recommend to anyone needing massage or physiotherapy."
Ted D - Google Review
"Very friendly staff. Excellent place to go for any kind of massage or physio. Very professional, personable, and experienced!"
Nikki U - Google Review
Our Clinic Team
Hans Dijk
Physiotherapist

Hans graduated in 1984 from Academy voor Physiotherapy, Groningen,The Netherlands. He started his Physio career at Stratford General Hospital, where he worked for three and a half years. He opened Stratford Physiotherapy Centre (currently pt Health) as the first private physiotherapy practice in Stratford in 1990. He continues to practice and shares his expertise currently out of Tavistock pt Health.

Hans is well known in Stratford and Tavistock. He has extensive experience in orthopedic work and sports injuries, he has a special interest in neuro rehab such as stroke and traumatic brain injuries. Hans is a certified MacKenzie therapist, specialized in mechanical diagnosis and treatment of back and neck conditions.

His involvement in sports included play, coach, and referee soccer and physiotherapy for the Stratford Cullitons, Junior B hockey team.

Holly Bell
Registered Massage Therapist

Holly Bell has been a registered massage therapist since 2006. She specializes in deep tissue massage, chronic pain conditions and acupuncture. Holly is highly skilled and was asked to teach massage therapy through her college. She has been increasing her time as an instructor over the last few years, and is highly thought of as an educator in her field.
[View More]
"Everyone is very friendly and accommodating. Appointments are always on time."
Debbie W - Google Review
"They are great and friendly. It is great to have an office in Tavistock. "
Tim H - Google Review