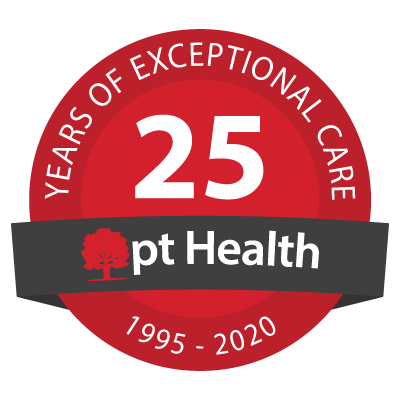 United Physiotherapy
1034 Bloor St West




Toronto

,

Ontario

M6H 1M3




CA
Hours of Operation
| | |
| --- | --- |
| Monday: | 10:00 AM-07:00 PM |
| Tuesday: | 10:00 AM-07:00 PM |
| Wednesday: | 10:00 AM-07:00 PM |
| Thursday: | 10:00 AM-07:00 PM |
| Friday: | 10:00 AM-07:00 PM |
| Saturday: | 02:00 PM-08:00 PM |
| Sunday: | 01:00 PM-06:00 PM |
In-person treatment available
Virtual Care treatment available
To ensure the health and safety of our patients and staff, we have made a number of changes to the way our clinics operate and have implemented enhanced measures to ensure the health and safety of our patients and staff. Click here to learn more about the S.A.F.E.R. approach.
Our Clinic Team
Thanu Jeyapalan
Chiropractor

Dr. Jey is an experienced, licensed Chiropractor in Ontario. He received his Doctor of Chiropractic in Toronto at the Canadian Memorial Chiropractic College (CMCC). Dr. Jey has a wide range of practice experience including working with motor vehicle rehabilitation, sport injuries, body fitness, aging prevention and nutrition to name a few. He has had the pleasure of working with athletes in the NBA, NHL and Olympics for their pain relief needs. Dr. Jey carries many certifications including Strength & Conditioning Specialist, Functional Capacity Evaluator, Certified Personal Trainer with the Canadian Society of Exercise Physiologists, National Coaching Certification Program and BLS CPR Instructor with the Heart & Stroke Foundation of Canada. Dr. Jey is a big proponent of healthy and active living and helping patients get back to doing the things they love.



Jordan Thomas
- Head Trainer

Jordan has exercise knowledge which makes him indispensable at GS Medical - him and the team are here to help you get back, or stay living healthy.



Roman Izquierdo
Physiotherapist

Roman became interested in physiotherapy after having suffered from chronic and acute pain issues as an athlete and student.  He was particularly interested in the benefits derived from exercise when prescribed as medicine due to its global effects on the body.  Roman finished his Bachelor of Science in Kinesiology with the highest distinctions (Summa Cum Laude) from York University in 2013.  He went on to complete his M.Sc. in Physical Therapy from the University of Western Ontario in 2016.  To serve his patients better Roman has extended his education with courses in acupuncture/dry needling, manual therapy (Level 1-Ortho Div), and Myofascial Release techniques.  He also intends to attain certification in McKenzie based approaches and FRC principles.  Roman has also had the privilege of working with private clients as a certified personal trainer under the Canadian Society for Exercise Physiology since 2011. During the Initial Physiotherapy appointment, Roman will perform a full body assessment to get to the root cause of the problem.  He has always been fascinated by the body's ability to operate as a system, all parts in symphony cooperating with one another.  His treatment approach is a combination of joint mobilization, myofascial and neural release, acupuncture, therapeutic and corrective exercises, as well as ultrasound, electro-therapy, laser and Radial shockwave as needed.  Roman works hard to understand you and your goals so as to develop a treatment program tailored to your needs, desires, wishes, and preferences. 



Sukhmeet Singh Chohan
Chiropractor

Dr.Sukhmeet Chohan graduated from the Canadian Memorial Chiropractic College in 2014. He was born and raised in Toronto and has been practicing for the past 4 years. Over the past 4 years Dr.Chohan has founded three rehabilitation practices to help give patients access to quality care all throughout Ontario. Dr.Chohan has completed numerous courses to advance his breadth of knowledge in order to effectively improve the quality of life of his patients. Dr.Chohan has also conducted extensive research and has certifications in gait analysis, extremity manipulation and custom orthotic therapy to name a few. Over the past four years Dr.Chohan has treated an array of disorders related to the neuro-musculo-skeletal system. He takes a hands-on and rehabilitative approach to healthcare. He understands that each patient is unique and tailors individualized treatment plans for each and every patient. In his spare time Dr.Chohan enjoys spending time with family and friends, partaking in recreational sports such as soccer and basketball and volunteering within the community.


[View More]