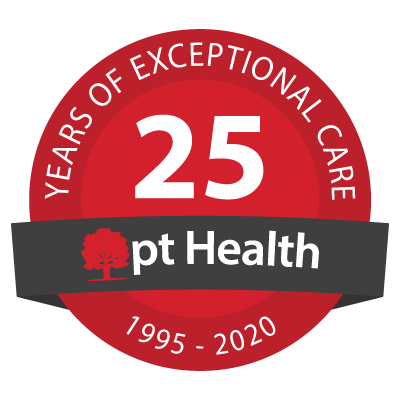 Westbram Physio Brampton - pt Health
Notice: We are open for In-Person treatment. To ensure the health and safety of our patients and staff, we have made a number of changes to the way our clinics operate and have implemented enhanced measures to ensure the health and safety of our patients and staff.
Click here to learn more about the S.A.F.E.R. approach.
To schedule an In-Person or Virtual Care appointment, please give us a call at 1-888-314-2726 or book an appointment online.
In response to COVID-19, pt Health is doing its part to help protect our patients and staff by modifying the availability of services at our clinics. Please call the clinic to seek advice or rebook services.
[Read More]
"I've been coming to Westbram for over 2 years. As an active person injuries happen and the staff here always get me back to 100% - friendly, always smiling and willing to help. My go-to place for physio, massage and any service they offer. The staff is like family."
Lisa G - Google Review
"The people who work here are the sweetest. I needed physio for my patellar tendinitis in both my knees and my physiotherapist made me feel so comfortable each and every visit. Would 100% recommend to anyone who needs physiotherapy."
Carmelina N - Google Review
Our Clinic Team
Amanpreet Multani
Physiotherapist - B.P.T.

Speaks: English, Hindi, Punjab

Aman has attained a Bachelor's Degree in Physiotherapy from G.M.D. University. She has always had an interest in alternative therapies. Additionally, she is taking acupuncture courses to supplement her expertise. When not helping patients with their rehabilitative goals, Aman can be found reading health-related articles and listening to music. She also has a keen interest in practicing yoga.



Michelle Joseph
Physiotherapy Support Personnel - Physio Assistant

Michelle Joseph is a Physiotherapy Support Personnel practicing in Brampton, ON. She graduated from Humber College as a Physio Assistant. Michelle focuses on General Practice.



Leszek Pieczynski
Massage Therapist - RMT

Leszek Pieczynski is a Massage Therapist practicing in Brampton, ON. He graduated from College of Massage Therapists of Ontario in undefined with a RMT. Leszek focuses on General.



Hylda Staple
Patient Coordinator - Medical Office Administration

Hylda graduated from Success Business College with honours and obtained a Diploma in Medical Office Administration. She has a wealth of administrative knowledge, with over 16 years of administrative and customer service experience, and is always happy to help patients with their booking and billing needs. When she is not at the office, she loves spending time relaxing with her family and friends and also listening to music.


[View More]
"Great place for physio, massage, cupping, etc. Lovely caring staff, provides a healing environment. The receptionist is very pleasant. I would definitely recommend this place to all."
Maureen P - Google Review
"Really one of the best physio and massage centres. For me it is very close to my home, I almost walk to to the centre. Great staff and on time services. Overall a great fitness centre."
John T - Google Review