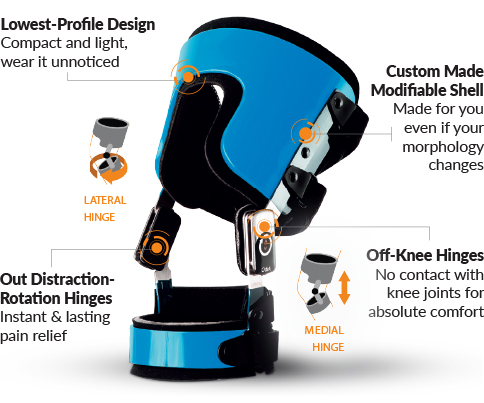 OdrA™
Knee Brace

Recommended by physiotherapists
Clinically proven to reduce OA related knee pain and stiffness without the need for painful knee injections. Improve mobility and delay the needfor a full knee replacement with OdrA. Find out where to buy your OdrA knee brace.
See if this brace is right for you.
Book Your Free Consultation
or call (844) 350-7490
OdrA Brace. Made For Active People. When Quality of Life Matters
Benefits of the OdrA Knee Brace
Using 3D scanning technology, OdrA is custom made to suit your specific needs giving you superior fit and comfort.
The OdrA knee brace is so lightweight and compact you won't feel it. Better yet, you can wear it undetected under clothing.
Clinical studies show OdrA is the most effective non-invasive OA treatment. Its unique design may also prevent OA progression without surgery.
Most insurance providers cover OdrA. Better yet, you can reduce your use of NSAIDs and eliminate the need for painful and costly knee injections.
What to expect during your consultation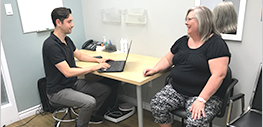 Step 1
At your free OdrA consultation, your physiotherapist will sit down with you to take a brief medical history to make sure OdrA is right for you.
Step 2
After taking your history, your physiotherapist will assess the shape of your knee and give you a sample brace to try on.
Step 3
To ensure a perfect fit, your physiotherapist will measure the circumference and width of a few areas around your knee.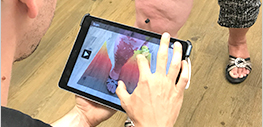 Step 4
A 3D scanning tool is then used to take further digital measurements of your knee to customize your brace further.
Find an OdrA certified Location Near You
See How the OdrA Knee Brace Works
Learn More About Osteoarthritis Symptoms and Treatment