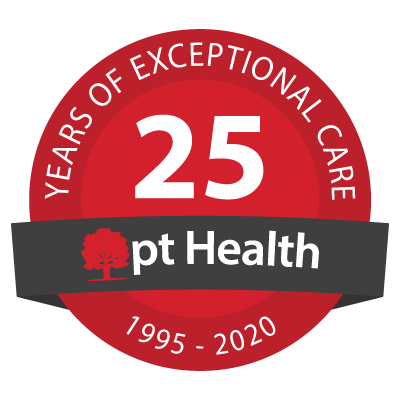 pt Health and Wellness Centre Gladstone Halifax
Welcome!
Our clinic is open and offering in-person treatment in addition to virtual care. We look forward to seeing you soon.
Our Clinic Team
Nickesh Dua


Nick takes a very hands-on and thorough approach to his physiotherapy practice, which stems from his meticulous personality.

He has taken post-graduate courses in hands-on techniques, spinal manipulation, medical acupuncture, and concussion management, allowing him to assess, treat, and manage a wide variety of conditions. Nick is also now furthering his education and is pursuing a Doctor of Medicine degree at Dalhousie University.

His penchant for orthopaedics was instilled while completing his Master of Physical Therapy from Western University, which is well-known for producing great orthopaedic physiotherapists, after completing two Bachelor degrees in kinesiology and biology at McMaster, and working as a Kinesiologist prior to his physiotherapy education.

Nick is a firm believer in getting people better as quick as possible and teaching them to self-manage. His philosophy is that if you are provided with excellent care that gets you back to normal rapidly, you will return to him with your next problem, or refer your friends and family after having a good experience. He also believes that you get out of physiotherapy intervention with what you put it into it, and takes a targeted approach rather than providing an overload of exercises.

Jessica Daigle
Physiotherapist

Jessica is originally from New Brunswick, where she completed her BSc Kinesiology at the University of New Brunswick in Fredericton. She then moved to Halifax to complete her Master of Science in Physiotherapy at Dalhousie University. Fluent in both French and English, Jessica is able to provide treatments comfortably in either language.

While completing her Master's degree, Jessica worked as the head trainer for the Dalhousie men's varsity soccer team. Jessica has experience working in private practice as well as an acute care hospital. Specifically, she has experience treating athletes, injured workers, as well as cancer care patients.

Jessica is certified in dry needling (level I and II) and has completed courses in vestibular rehab. She believes that pursuing an active lifestyle can help prevent the long-term effects of injuries and facilitate the rehabilitation process.

Outside of physiotherapy, Jessica is a competitive curler - having competed in national and international events. Otherwise, you can find her running and hiking around Nova Scotia with her Husky "Kona".

Dr. Ben Murray
Chiropractor

Dr. Murray holds a Bachelor of Science degree form Dalhousie University. He graduated as a doctor of chiropractic from the Canadian Memorial Chiropractic College in 2008. At graduation, he received several awards for recognition of his skills in clinical diagnosis and radiographic examination.

Currently, he is enrolled in a Sport Science Residency Program aimed at specializing in Sports Medicine, Injury Prevention, and Conditioning. Dr. Murray has received training in active release techniques (ART), Graston Technique, Thompson technique, Craniosacral Technique, and Sacrooccipital Technique. He also has training as a Sports First Responder.

Dr. Murray serves as chiropractor during many sporting events including the 2011 Canada Winter Games and the 2009 Canoe Kayak World Championships.

Sophie Arsenault
Osteopathic Practitioner

Speaks: American Sign Language (ASL)

Sophie is an Osteopathic Manual Therapist (graduate of the Collège d'Ėtudes Osteopathiques - Montreal) and has a Massage Therapy background (graduate of the College of Massage and Hydrotherapy - Halifax). She speaks English and French.

Sophie has been working within the health service industry since 2007. Her background in Osteopathic and Massage Therapy gives her a broad understanding of clients' needs for attaining their individual level of maximum health. Sophie absolutely loves treating her clients and getting to know them. She works based on an underlying understanding that everyone is a unique individual and their needs should be met by creating a positive experience within their treatment. Sophie is open and caring and is very happy she is able to help her clients.

Osteopathy can be described as the treatment of the body as a single integrated system with the goal of allowing the body to regain its maximum level of health. This means understanding, assessing and treating all aspects of the body including fascia, muscles, bones, viscera, and fluidic flow. It also means finding and addressing the primary cause(s) of a client's issue(s) so as to aid in the client's day to day functions and activities.

Osteopathy can treat old or new issues, as well as provide ongoing maintenance for the body's optimal health. Osteopathy is not a treatment option that only deals with a certain type of illness, injury, or dysfunction. Its broad approach means it can help with anything that disrupts a person's feeling of being healthy and happy and it can help with maintaining one's current health.

These treatments include but are not limited to migraines, whiplash, concussions, MVA, pre/post-surgery rehabilitation, TMJ (jaw issues), sciatica, back, spinal and hip pain, gait & body mechanics, frozen shoulder, arthritis, chronic pain, fibromyalgia, nerve & muscular pain, sinusitis, breathing issues, reflux and digestion, pregnancy related issues, injuries and any other issues that affect a person's daily activities.

Sophie is a member in good standing of the Ontario Association of Osteopaths (OAO), Nova Scotia Association of Osteopaths (NSAO), and Massage Therapist Association of Nova Scotia (MTANS).
[View More]