If there's one thing physiotherapists are passionate about, it's supportive footwear. With so many options out there, from Yeezys to Nike, to New Balance, choosing the right shoes for your needs can be hard. But we're here to get you started on the right foot and choose the right sneakers for you. Here we'll discuss what overpronation is, what to look for when buying shoes, and suggest some physio approved running shoes available in Canada.
How to Tell if You Overpronate or Supinate
Overpronation and underpronation (also called supination) are extremely common and will guide what type of shoe you buy. So, before we get down to tennis shoe talk, we need to know if you have neutral pronation, supination or overpronation!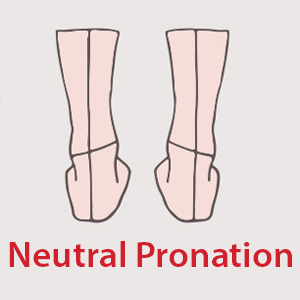 Neutral Pronation
Pronation is the side-to-side movements your feet make as you run or walk. A certain amount of pronation is normal as your heel hits the ground your weight shifts to the outside of your foot, your arches stiffen and rotate upward and outward for support and then your weight shifts back to your big toe.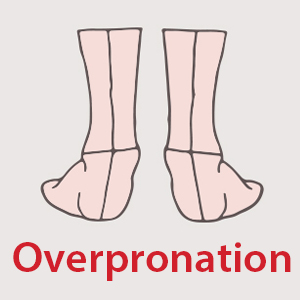 Overpronation
If you overpronate, your ankle rolls inward and downward farther than it should with each step you take. Instead of the whole foot absorbing your weight, your big toe and second toe end up doing most of the push off when you walk. People with flat feet are more likely to overpronate, but not everyone who overpronates has flat feet and vice versa. When buying shoes for overpronation look for support, stability, and motion control.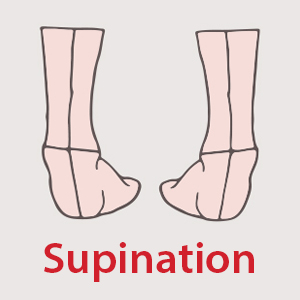 Supination
If you supinate, your weight doesn't return back to your toes as you walk. This means that the outer edge of the foot and the little toes do all the work of pushing your foot off the ground with each step. Supination is common in people with high arches, but again not everyone who supinates has high arches and vice versa. When buying shoes for supination look for shoes with cushioning and flexibility.
Physiotherapist Approved Running Shoes for Pronators
This running shoe guide is specifically for people who overpronate. The following sneakers have an excellent neutral stability that will be beneficial for most orthotics patients too!
Brooks Adrenaline GTS 18
Available in both men's and women's styles with a retail price of $120 USD
Designed for road running, the Brooks Adrenaline GTS 18 offers both cushioning and support in all the right places for flat feet to medium arches. The Adrenaline GTS 18 known for its streamlined look too!
New Balance 1540V2
Available in both men's and women's styles with a retail price of $199.99 CAD
An everyday walking shoe, the New Balance 1540v2 has maximum motion control, stability and support making them perfect for overpronators. Better yet they're available in widths ranging from narrow to XX-wide!
New Balance 1260v7
Available in both men's and women's styles with a retail price of $199.99 CAD
The New Balance 1260v7 is the best looking of the overpronator bunch. Designed more as a running shoe, the 1260v7 offers stability and support with excellent cushioning too.
Mizuno Wave Inspire 14
Available in both men's and women's styles with a retail price of $130.00 CAD
The fan-shaped support of the Mizuno Wave Inspire 14 helps reduce pressure on the big toe, a big problem for overpronators. With the shock absorption, support and cushioning overpronators need, this shoe is a fan favourite.

If you're unsure about choosing the right shoes for you, any of our qualified physiotherapists can help guide you. In some cases, professionally fit orthotics can help better manage overpronation and any pain that may come with that, find a clinic near you to start feeling better today!