Living well with osteoarthritis requires both knowledge and action.
People with osteoarthritis should know that it's often possible to improve function and decrease pain despite changes to their joints.
Combining this knowledge with the right kind of action, that neither increases disability or negatively impacts progression of joint changes and pain, can make all the difference in the world.
Understanding your pain
Pain caused by osteoarthritis depends on what is happening in the body tissues and how the body's systems respond.
As such, treatment and recovery plans should focus on the body and its systems, including the nervous and immune systems.
In other words, osteoarthritis care should involve keeping the joints and the body as healthy as possible, while also working to decrease the sensitivity of the nervous systems and controlling inflammatory chemistry.
While this may sound impossible, science tells us that we as individuals can learn to influence our body's nervous system (neuroplasticity) and the chemistry of our immune system. When we add this knowledge and action to expert osteoarthritis care, we get the best results.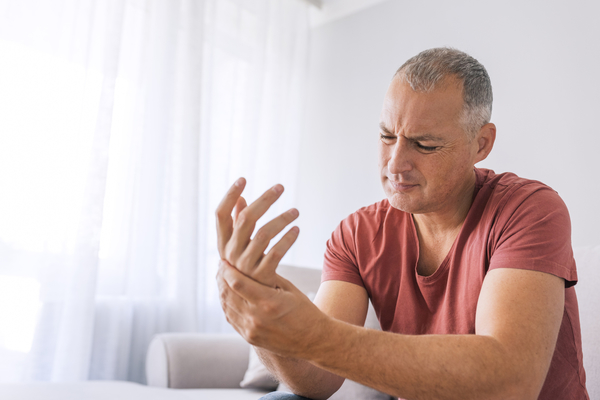 Facilitating access to resources
Over the past year, Lifemark has developed new resources for people with persisting pain, including handouts and online materials. Our understanding of current science tells us that these same resources are just as important for people living with osteoarthritis as they are for others with chronic pain conditions.
Our clinics now provide access to resources that can help people develop a more effective recovery plan without feeling overwhelmed by all the different factors to consider, such as movement, sleep, diet, breathing, and goal setting.
Our resources provide guidance in the many elements of pain care that people have influence over, or instructions to practice in order to improve their ease of movement and quality of life. You can access and download the Paths to Recovery handout here.
Following the movement guidelines
One of the most common questions that healthcare professionals hear is "How am I supposed to exercise or be more active without causing further damage or inflammation?"
Our "Recovering movement in persistent pain" handout provides you with a process valued by patients and supported by science. You can access and download the Recovering movement in persistent pain handout here.
Your healthcare professional can accompany you through this process or may refer you to lifeisnow.ca, a resource that can guide you and provide knowledge about pain, audio recordings of breathing, or body tension releasing techniques and more, all of which are in accordance with our Movement Guidelines.
For more information about osteoarthritis and decreasing daily pain, you can also visit a pt Health clinic near you. Many people find that they get the best results when they work with a healthcare professional who has specific experience working with people with osteoarthritis and other pain conditions.
This blog originally appeared on Lifemark.ca and was written by Neil Pearson, PT, MSc(RHBS), BA-BPHE, C-IAYT, ERYT500, is a leading expert in pain science education and pain management.