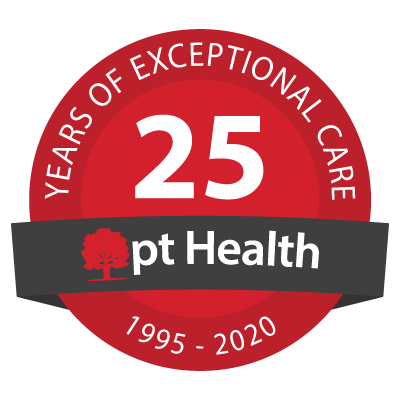 Atlas Physiotherapy Centre - pt Health
Welcome!
Our clinic is open and offering in-person treatment in addition to virtual care. We look forward to seeing you soon.
"An exceptional team of people! The physiotherapists are so knowledgeable, kind, and skilled! I finally got some relief from those spasms, thanks to Atlas. They really listen and seem to care. Really top notch quality patient care. And everyone in the clinic was super super friendly. I can see why the consensus is so positive across the board. Absolutely recommend!"
Jane C - Google Review
"I have been using Atlas for the past 2 years. They have not only helped me with getting physically better, but also teaching me how to better take care of my body. They are friendly people and always helpful in answering questions. They have introduced me to the world of acupuncture. This a good place for those who have never gone to physio before!"
Jotaro K - Google Review
Our Clinic Team
Jean Hu
Physiotherapist

Jean completed both a Bachelor of Kinesiology followed by a Master in Physical Therapy at the University of British Columbia. Prior to her physiotherapy career, Jean worked as a kinesiologist, student athletic trainer for UBC varsity teams, movement and self- management instructor for patients with chronic pain and personal trainer.

Being active all her life, Jean dipped her toes in a few marathons before finding her love for strength training at the gym. She is a national level bikini competitor and was a provincial record holder in powerlifting. Through her training, she understands the importance of injury prevention and bridging the gap between rehab and training. She believes that physical therapy is beyond rehabilitation for injury, and is about optimizing the body for the future. She brings a multi-faceted philosophy by looking at the whole body for contributing factors to injury and sub-optimal function.

Her treatment includes patient education, manual therapy, individualized exercise prescription and training periodization. She is passionate about helping her patients recover from acute and chronic injuries, prevent injury and improve performance.

Jean is fluent in English and Mandarin, and sees patients of all ages and abilities.

Joanne Ho
Physiotherapist

Joanne attained both her Bachelor of Science and her Master of Physical Therapy at the University of British Columbia. She has had clinical experience treating clients of all ages and levels of function - from children injured playing sports, to older adults suffering from general aches and pains.

Through her clinical experience, she found that clients benefit most from individualized treatment plans with a combination of different approaches, including hands-on manual therapy, therapeutic exercises, and most importantly, education about their own condition. After encountering countless clients dealing with concussion symptoms following motor vehicle accidents, Joanne obtained her certification with the Shift Concussion Management Program.

When not studying to advance her skills as a physiotherapist, you can find Joanne staying active in a variety of fitness classes, exploring her creative side with a paintbrush, or appreciating the multitude of restaurants and hiking trails around Greater Vancouver.

Andrew Wong
Registered Massage Therapist

Andrew is a Graduate of West Coast College of Massage Therapy in New Westminster, BC. Prior to studying massage therapy, he attended Simon Fraser University, majoring in Sciences with a background in Kinesiology and Health Sciences. Andrew is well versed in trigger point therapy, cross fibre frictions and active stretching. He also likes to apply deep tissue massage during treatments, as well as providing homecare consisting of stretching and or strengthening in order to restore the body and improve quality of life.

He has a great passion for sports, specifically hockey and soccer. He likes to keep active during his days off with going to the gym, hiking and playing soccer.

Caroline Tong
Registered Massage Therapist

Caroline graduated with honours from the Vancouver College of Massage Therapy. She believes in finding balance within the body and encourages awareness and relaxation. Understanding that one approach does not fit all, Caroline looks closely at postural and biomechanical imbalances and works with soft tissue and joints to help decrease pain and fascial restrictions. She facilitates recovery through a thorough assessment and a variety of manual modalities such as myofascial release, trigger point therapy, joint mobilizations, neuromuscular technique, sports therapy, active and passive stretching, Swedish, and deep tissue techniques.

During her time at VCMT, she had the opportunity to work with a variety of patients including athletes with overuse injuries, pre and post natal care, office workers with chronic pain or postural imbalances, and patients dealing with conditions such as PTSD, anxiety, depression, Multiple Sclerosis, Cerebral Palsy, Parkinson's Diseases, and much more. Caroline firmly believes that working towards your optimal health is a great way to avoid chronic pain and dysfunction.

When she's not in treatment, you can find her cycling, hiking, travelling, or working out at the gym.

Mary Joy Macaraeg
Physiotherapist

MJ (Mary Joy) completed her Bachelor of Science in Physical Therapy in the Philippines. She had worked in an out-patient rehabilitation clinic for more than seven years. In her practice, she had developed great interest and gained skills dealing with orthopaedic cases, neurologic, work and sport-related injuries.

Her program is goal oriented and imparting patient education. MJ uses combination of treatment options such as soft tissue release, manual therapy and exercises. She also plans to pursue acupuncture and manual therapy courses to further enhance her knowledge and skills.

When not in the clinic, you would see her hiking and camping. In addition, MJ loves to travel, photography, fond of cooking and trying different cuisines.

Edwin Shi
Registered Massage Therapist

Edwin Shi is a registered massage therapist in British Columbia. He graduated from Beijing Sport University in 1995. Edwin Shi had worked in the health care and sports injury treatment for ten years. After he immigrated to Canada, he studied at the New Westminster WCCMT from 2008-2010 and graduated in April 2010, through CMTBC and he got his RMT certificate.

Edwin has been practicing massage for 15 years. He has learned and applied the system of Chinese and Western medicine under the massage. Edwin is able to skilfully use a variety of Chinese and Western therapy techniques, including the Chinese meridian points based technique, as well as Western-based muscle reflex, trigger points, fascia relaxation technique deep tissue massage and so on.

Darren Chuang
Physiotherapist

After graduating from physiotherapy school at the University of Western Ontario in 2003, Darren has enjoyed rehabilitation program & private practice in Vancouver. He is trained and certified in manual therapy (COMT), acupuncture (CAFCI), IMS (Intra-muscular stimulation), GTT (Gokavi Transverse Technique), and rehabilitation.

Darren is also serving as a clinical team manager for five clinics in BC, to mentor/oversee as well as facilitate the collaboration of physiotherapist with a diversity of other health care practitioners as a client-centered clinical team. In addition to his manager role, he enjoys his part-time private practice caseload at Atlas Physiotherapy Clinic. Darren has most recently completed both the Arthritis Society's Getting a Grip on Arthritis® osteoarthritis and rheumatoid arthritis education program.

On a personal note, Darren is a food photographer as well as a foodie who enjoys various dining experience/food shoot during his spare time.

Daisy Pun
Physiotherapist

Daisy holds a Master of Physical Therapy degree from the University of Alberta. She is certified in acupuncture with the Acupuncture Foundation of Canada. She has worked with a wide variety of patients in a multitude of settings including those with musculoskeletal, neurological, sport, and workplace injuries. Daisy's treatment approach is guided by evidence based research, clinical experience, and patient preferences.

She has a strong passion for active rehabilitation and uses a variety of treatment techniques to assist clients in reaching their functional goals. She empowers clients to become active participants in their recovery by providing them with the knowledge and skills needed to successfully self-manage their injuries and prevent future impairments.

Daisy lives an active lifestyle to balance her love for food. She enjoys hiking, running, and bouldering in the summer as well as snowboarding and snowshoeing in the winter.

Jomell De Grano
Registered Massage Therapist

Jomell is a graduate from Langara College's 3200 hour Registered Massage Therapy program. During his time at school, he gained an appreciation for the positive effects of massage on a diversity of clients, especially pre and post natal patients. Through various community outreaches, including West Vancouver Senior Activity Center, Harbour Dance Studio, Vancouver General's Spinal Cord Injury Center, and St. John's Hospice, Jomell learned to adapt his treatment to best suit the individual's needs.

He believes the body must be treated as a whole in order to address imbalances that may be present. Swedish massage, joint mobilizations, myofascial, and active release techniques are incorporated into every treatment to help the body effectively heal and restore to optimal function.

When he's not in the clinic, Jomell enjoys cooking, cycling, rock climbing, and going to the gym.

Charlie Gou
Physiotherapist

Charlie obtained his degree in Physiotherapy from the University of Birmingham. He has experience working across a wide range of populations and settings; from pitchside therapy for the University of Birmingham varsity Hockey team; to designing and implementing weekly falls prevention classes for the elderly.

As a physiotherapist, Charlie aims to empower his patients to recover to a hundred percent, providing them with the tools to independently and confidently manage their conditions. His treatment philosophy involves tailoring and adapting individualized sessions through a combination of manual therapy, exercise and modalities. Charlie aims to go beyond simply resolving symptoms, instead implementing preventative measures that tackle their underlying causes.

When not in the clinic, you can find Charlie exploring new hikes in Vancouver, camping, eating out, or disturbing the peace at karaoke night!
[View More]
"Easy to schedule, always running on time and free underground parking. I came in experiencing a lot of pain from a car accident handled all the direct billing to ICBC and I feel great about the help I've received."
Andrea T - Google Review
"Atlas has been my go to for many years. Everything from wrist, thumb, and shoulder injuries - their expertise has always helped speed up my recovery and help me regain the strength needed to get back on the court and the mountain!"
Stephanie S - Google Review