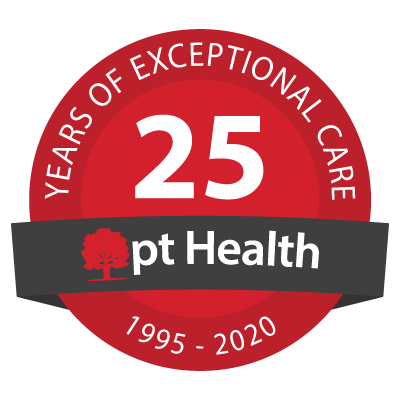 Berwick Physio - pt Health
Welcome!
Our clinic is open and offering in-person treatment in addition to virtual care. We look forward to seeing you soon.
Our Clinic Team
Chantal Landry (OT)


Chantal received her Master of Science in Occupational Therapy in 2017 from Queen's University. Additionally, Chantal has a Bachelor of Kinesiology from Acadia University, which she graduated from in 2015.

Chantal began her career as a paediatric occupational therapist at Bower Jacquard Psychological Services before joining the team at Quinte and District Rehabilitation in 2018 where she worked as a school-based occupational therapist. Chantal has experience working with the paediatric population in both a clinic and school setting.

Chantal joined our team in 2020, providing services to both children and adults with psychosocial and physical impairments impacting their return to work, home, school or other activities of daily living.

Hannah Gertridge
Registered Massage Therapist

Hannah is a hardworking and patient oriented RMT who has been working for pt Health since 2018. She specializes in therapeutic and lymphatic cupping, guasha, fascial approache including head, neck, jaw, scar adhesion release, and general Swedish techniques. Hannah uses a personalized combination of these specialities to get the best treatment for the patient.

Katherine(Katie) Tovey
Registered Massage Therapist

Katherine is a 2020 Canadian College of Massage & Hydrotherapy graduate who strives to give her clients a balanced treatment plan for both physical and mental well-being. She specializes in Myofascial work, cupping, Gua Sha (stone therapy) as well as specialized treatments for those with arthritis and those who are pregnant.

She welcomes the opportunity to educate her clients on these added tools as well as the conditions for which they present. She can effectively treat headaches/whiplash, TMJD, as well as provide relief for people with chronic pain.

Katherine Dorey
Massage Therapist

Katherine is an new graduate who just finished her registered massage therapy program with honours.

Coming from a previous health care background, it is in Katherine's caring nature to help people.

Katherine believes in listening to her clients to build individually tailored treatment plans that work best for them and to find a natural holistic approach for treating, whether it be injuries, pain, stress, tension, general wellness, and relaxation in a safe relaxing environment.

Katherine has completed her cupping course this year, and looks forward to adding this skill to her treatments where applicable.

When not massaging you can find her spending time with her husband and daughter either gardening, fishing or spending time with their animals.
[View More]