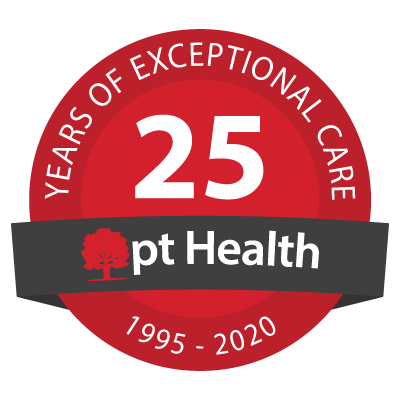 Burnaby Physiotherapy And Hand Therapy - pt Health
In-person treatment available
Virtual Care treatment available
We remain open
Our clinic continues to offer in-person treatment during the latest province-wide restrictions announced by the Government of British Columbia. Please note that enhanced measures are in place to ensure the health and safety of our patients and staff and Virtual Care appointments are available.
"I'm so thankful for the care that I was given here. The exercises assigned were extremely helpful and I'm now working toward recovery instead of maintaining a constant pain level. Thank you so much for your expertise!"
Linnette C - Google Review
"Excellent physiotherapy. Great treatment plans set up to heal in a relatively fast timeline for whatever injury. Very friendly staff focused on getting you back to normal. Great advice for other health issues, keeping you well informed of your body."
Shriyant G - Google Review
Our Clinic Team
Edmund Ngo
Physiotherapist - MPT, CAFCI,CGTTP, BSc.Kin

Speaks: English, Cantonese

Ed graduated from the University of Alberta Masters of Science in Physical Therapy and a Bachelors of Science in Kinesiology (Distinction) programs. During his studies, Ed worked as a personal fitness trainer and coach with the City of Edmonton and the YMCA of Edmonton. He has completed his CSEP-CPT, and YMCA Individual Conditioning Level II, and brings a solid background in general health and wellness to the pt Health team. Ed has worked in multiple settings including acute care, long-term care and private practice. His areas of interest include myofascial releases, dry needling, taping, and functional strengthening. Ed is consistently advancing his education and skill set. He has completed both level II upper and lower quadrant manual therapy components and acquired his G.T.T (Gokavi Transverse Technique) and Acupuncture certificates. Ed also completed both the Arthritis Society's Getting a Grip on Arthritis® osteoarthritis and rheumatoid arthritis education program.



Kathryn Morse
Physiotherapist - BSc(Kin), MSc(PT), CAFCI

Kathryn joined the team at pt Health in 2015. She completed her Bachelor's degree in Kinesiology at Simon Fraser University before completing her Master's degree in Physical Therapy at Queen's University. Her post-graduate education interests include manual therapy, therapeutic taping, and dry needling. She strives to help her clients move better using client education, exercise prescription, and manual therapy techniques. Kathryn has most recently completed both the Arthritis Society's Getting a Grip on Arthritis® osteoarthritis and rheumatoid arthritis education program.



Jessica Chen
Massage Therapist - RMT

Speaks: English, Mandarin, Chinese, Taiwanese

Jessica graduated from in College of Traditional Chinese Medicine & Pharmacology Canada in 2019. Before she got RMT license, she worked in spa field for long time. She is passionate about helping people of all ages with acute and chronic conditions to improve their wellness. Jessica has been trained in Swedish, and deep tissue techniques, myofascial release, trigger point therapy, joint mobilizations, Pregnancy massage, hot stone therapy, reflexology. Her treatment consists of posture education, exercise plan, activity modification. Jessica always works together with her patients to achieve a short and long-term goal for treatment. She never stops learning — she strives to continue her study to become a better therapist for her patients.



Cameron Wong
Physiotherapist - DPT, FDN

Speaks: English, Cantonese

With an unyielding interest in sports and health, Cameron knew that Physiotherapy was the perfect fit. Originally from Vancouver he traveled abroad to realize his passion earning a Doctorate of Physiotherapy in 2015 from the University of Melbourne in Australia. While in Australia, he also worked as the head PT/sports trainer for under 18s and over 40s Australian football teams. His 3-year experience overseas has opened his mind to an array of treatment styles from different mentors. He understands that each treatment should be tailored to the individual and is excited to be able to apply his experience to provide you with the best care. Cameron has most recently completed both the Arthritis Society's Getting a Grip on Arthritis® osteoarthritis and rheumatoid arthritis education program. When Cameron isn't helping people feel their best, he enjoys playing football, hockey, volleyball, and snowboarding as well as adventuring to hike and camp in beautiful BC's mountains. The coffee addict in him also drives him to explore the city in search for Vancouver's best espresso.



Justin Shing
Physiotherapist - Bachelor of science (Kinesiology), Masters of physiotherapy

Speaks: English, Cantonese

Justin completed his Master of Physiotherapy degree at the University of Sydney. Prior to that, he graduated from Simon Fraser University with a degree in Kinesiology and worked as a Kinesiologist for several years in Vancouver. In Sydney, Justin worked in a fast paced sports physiotherapy clinic and a rehabilitation hospital. He worked alongside patients who sustained sports-related injuries, motor vehicle injuries, work-related injuries, and rehab post-operatively. Justin believes that an effective physiotherapy program needs to be customized to the patient. During his time in Australia, Justin learned different treatment styles from various mentors and is excited to use this knowledge to help his patients on their path to recovery. In his spare time, Justin enjoys playing and watching a variety of sports. Justin participates in volleyball and ultimate frisbee leagues. He can also be found snowboarding, hiking and camping. While participating in many sports, Justin has had his fair share of injuries and experienced firsthand how physiotherapy can be an effective form of recovery as well as injury prevention.



Tuan Son (Jeison) Le
Massage Therapist - RMT

Speaks: English, Vietnamese

Jeison proudly hails from WCCMT's 3000-hr Registered Massage Therapy program. With a background in Human Kinetics, Jeison grew infatuated with human anatomy while studying at Langara College. He finally discovered his calling in life after finding his way to West Coast College of Massage Therapy. When he isn't treating patients using myofascial release techniques, joint play and trigger point release therapy, Jeison is a fitness enthusiast with a disciplined training regiment. Alongside pt Health, Jeison has been able to widely spread one of his most ardent ambitions: Facilitating good health in good people.



Natalie Lavie
Certified Hand Therapist - PT - BPT, CHT

Since graduation from university with Bachelor in Physiotherapy in 2000, Natalie has been striving to broaden her knowledge and gain experience in various fields of the Art of Physiotherapy such as fitness, biomechanics, manual therapy and vestibular disorders, to name a few. In the recent years she found a special interest in Hand Therapy. As her interest in hands grew into passion, she has gradually shifted the focus and the caseload towards the upper extremity patients. She started working exclusively as a Hand Therapist in 2010 and in 2012 she completed all the HTCC requirements and successfully passed the examination to become a Certified Hand Therapist. Natalie lives and works in Burnaby. She enjoys outdoor activities and spending time with her family.



Jennifer Lam
Physiotherapist - BHK, MPH, MPT

Speaks: English, Cantonese

Jennifer believes that it is essential to work with her clients' lifestyles and goals to help them achieve meaningful recoveries and return to doing the activities they love. In previous roles in post-surgical care, pediatrics, and private orthopedics, she was recognized for her positive demeanor, her use of evidence-informed techniques, and her ability to empower her clients in regaining healthy movement and preventing re-injury. Her treatment philosophy is focused on individualized exercise prescription, manual therapy, soft tissue techniques, and education. While she enjoys treating a multitude of conditions, Jennifer has a keen interest in upper extremity injuries, with plans to pursue a certification in hand therapy. She has completed the Arthritis Society's Getting a Grip on Arthritis® osteoarthritis and rheumatoid arthritis education program. Currently, she holds a Masters of Physical Therapy from the University of British Columbia and a Masters of Public Health from Simon Fraser University. When not in the clinic, Jennifer is likely hiking, doing yoga, eating dessert, or cuddling with her cat and dog while researching her next travel destination. She has also enjoyed learning through volunteer work, including supporting children and adults with disabilities in various settings, and participating in a mentored program to deepen her understanding of the lived experiences of people living with dementia.



Amy Fritzi Yee
Occupational Therapist - OT Reg. (BC), OTR, OTRP

Speaks: English, Filipino

Darren Chuang
Physiotherapist - BSc.PT, CAFCI, CGIMS, CGTTP

Speaks: English, Mandarin, Taiwanese

After graduating from physiotherapy school at the University of Western Ontario in 2003, Darren has enjoyed rehabilitation program & private practice in Vancouver. He is trained and certified in manual therapy (COMT), acupuncture (CAFCI), IMS (Intra-muscular stimulation), GTT (Gokavi Transverse Technique), and rehabilitation. Darren is also serving as a clinical team manager for five clinics in BC, to mentor/oversee as well as facilitate the collaboration of physiotherapist with a diversity of other health care practitioners as a client-centered clinical team. In addition to his manager role, he enjoys his part-time private practice caseload at Atlas Physiotherapy Clinic. Darren has most recently completed both the Arthritis Society's Getting a Grip on Arthritis® osteoarthritis and rheumatoid arthritis education program. On a personal note, Darren is a food photographer as well as a foodie who enjoys various dining experience/food shoot during his spare time.


[View More]
"The dedicated staff here are awesome! Good at what they do, always supportive and attentive to my concerns and questions. Without their expertise, I wouldn't have recovered from my surgery as fast. Thanks to them, my progress and healing has been amazing. I would not hesitate to recommend them to my friends and family."
Daniel M - Google Review
"I hurt my back so severely that I could not sit or lay down. Front desk staff were able to book me in quickly and I didn't have to wait at all to see someone they were also polite and very courteous. I was able to get back my mobility and able to go back to work pain free. They did a tremendous job. I highly recommend this clinic."
Harpreet G - Google Review