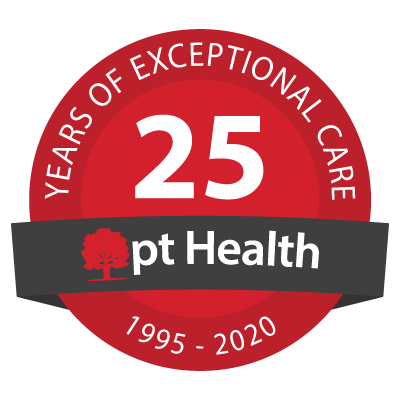 Cornwall Physiotherapy - pt Health
In-person treatment available
Virtual Care treatment available
Ontario Health Insurance Plan (OHIP)
Welcome!
Our clinic is open and offering in-person treatment in addition to virtual care. We look forward to seeing you soon.
"Can't say enough good things about this clinic! The staff are extremely professional, compassionate and time efficient from the minute you walk in the door to the moment you leave. They listen to your needs, and work with you to deal with your issue at hand in the most effective manner. I would recommend this clinic to anyone!"
Stacey I - Google Review
"I suffered a major concussion and whiplash this year. I went to the Cornwall Physiotherapy - pt Health for help and pain relief. My physiotherapist was absolutely a gem. She truly helped me and gave me hope. She is very knowledgeable, caring, compassionate, dedicated and makes you feel that your well-being is important."
Janine C - Google Review
Our Clinic Team
Zacharie Bergeron
Physiotherapist

Zacharie is an enthusiastic and caring physiotherapist whose priority is always to understand the unique situations and problems of each of his patients. Zacharie believes that by the end of the first appointment, he should be able to answer the following four questions for you: What is wrong with me? How long will it take? What can I do for it? What can you do for it?

His treatment style focuses on a combination of hands-on approaches such as joint mobilizations, soft tissue release and acupuncture to supplement key exercises and stretches. Zacharie's clinical interests include: workplace and overuse injuries, post-surgical rehab, seniors' health and chronic pain. He has completed additional training in advance manual therapy, acupuncture, and the temporomandibular joint. Zacharie is a 2019 graduate of the Master of Physical Therapy program at The University of Toronto and completed his Bachelor of Science in Human Kinetics at the University of Ottawa in 2017.

Outside of the clinic Zacharie is an avid reader and exercise enthusiast. Zacharie has dabbled in many different sports and training methods over the years which gives him a great advantage when trying to relate to his patient's experiences and in providing innovative solutions throughout the treatment plan.

Jason Laprade
Registered Massage Therapist

Megan Abraham
Physiotherapist

Megan graduated from McGill University with a Master of Science in Physical Therapy in 2012. She has also earned a Master of Arts in Human Kinetics and a Bachelor of Science in Human Kinetics from the University of Ottawa in 2008 and 2006, respectively.

She has been fortunate in her career as a physiotherapist having worked in both public and private health care organizations, gaining invaluable knowledge and experience from her patients and colleagues. Most recently, Megan was involved with the implementation of one of the Rapid Access Clinics for Musculoskeletal Care and later worked as an Advanced Practice Provider in the clinic where she triaged, assessed, diagnosed, and provided management options for patients living with various stages of hip and/or knee osteoarthritis. She was also part of the Prehab team, assisting with the coordination and instruction of pre-operative education sessions for patients preparing for total joint replacement surgery. Her professional interests include prehabilitation, post-operative rehabilitation, sport injuries, and occupational rehabilitation.

Megan recently joined the team at Cornwall Physiotherapy to help launch the Workplace Safety Insurance Board (WSIB) specialty clinics facilitated through the Ontario Workers Network (OWN), providing workers in Cornwall and the surrounding area a place to recover from their workplace injuries closer to home. She is passionate about providing her patients with knowledge and self-management strategies so that they feel empowered to successfully manage their injury and overall health.

A firm believer in life-long learning, Megan is presently completing her Post-Professional Doctor of Physical Therapy from A. T. Still University in Arizona and will graduate summer 2021. Outside of her practice, Megan is an avid reader and enjoys spending time cycling, running, weightlifting, singing, and traveling.

Grace McAlear
Physiotherapist

Grace earned her Doctorate of Physical Therapy in 2011 from D'Youville College, following completion of her undergraduate degree in Biology and Health at Queen's University. Grace has taken a number of continuing education courses to advance her Physiotherapy skills with special interests, including medical acupuncture, concussion and brain injury, vision and vestibular therapy, and spinal cord injury.

Grace believes a combination of active exercise and manual therapy are integral to maximizing health and recovery, and she looks forward to helping you achieve your goals. In her spare time, Grace enjoys yoga, playing disc golf, and spending time hiking with her family and friends.
[View More]
"The staff at Cornwall Physiotherapy are great! They are extremely punctual, professional, and always able to answer any questions I have! Anyone looking for a physiotherapy business should absolutely check them out!"
Ashley R - Google Review
"The staff here is so friendly and welcoming! They really seem to they enjoy their jobs and love coming to work everyday. Its nice to walk in and everyone knows you by name and everyone is laughing and having a good time."
Kayla W - Google Review