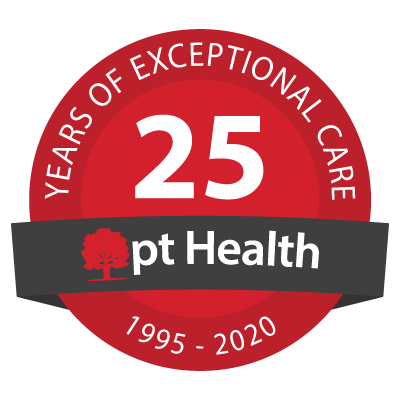 Fairvale Physiotherapy - pt Health
Welcome!
Our clinic is open and we look forward to seeing you soon. Please note that as a community healthcare facility, our health and safety measures remain in place. Masks are required to be worn at all times while inside our location.
Our Clinic Team
Jonathan Knight
Clinic Director

Jonathan is originally from Saint John and received his Master's of Physiotherapy from Dalhousie University after graduating from the University of New Brunswick with a BSc in Kinesiology. Jonathan has been involved in the world of health, fitness, and physical rehabilitation since 2013; first, as a Physiotherapy assistant during his undergraduate degree, followed by a year and a half working as a Kinesiologist prior to completing his Master's, and now as a Registered Physiotherapist since 2019.

Jonathan employs a coaching-style approach to physiotherapy; his number one goal is to provide clients with the tools, strategies, and education they need to become self sufficient in managing their injury, so that they can get back to the activities they love. In combination with patient-specific exercise programming, Jonathan utilizes a variety of in-clinic therapeutic techniques, such as manual therapy, soft tissue release, cupping, electrophysical modalities, and taping to help his clients feel better and achieve their goals. Jonathan will work with you to develop a personalized treatment plan which takes into account your unique values, interests, and situation.

Jonathan strongly believes in an evidence-based treatment approach. He enjoys reading research, and makes a point of staying up to date with the latest information in the field of Physiotherapy practice to ensure he is able to deliver top-quality care.

He enjoys working with a diverse group of clients with various ages, levels of function and fitness levels and is always open to taking on new clients.

Megan Lewis
Registered Massage Therapist

Megan is a graduate of Eastern College in Saint John, NB. Her studies provided her with an excellent education and experience with hands on skills such as General Swedish Massage, Fascial Release, Trigger Point Release, and much more. She has taken various CE courses including cupping, myofascial release, trigger point therapy and upper body assessments. She plans to further increase her knowledge and expertise while working with pt Health and participating in continuing education courses. Megan also has interests in pelvic health and Canine massage. She is a registered member in good standing with the Association of New Brunswick Massage Therapy (ANBMT) and the College of Massage Therapists in NB.

Jordan Pelletier
Registered Massage Therapist

Jordan graduated from the Massage Therapy Program at Eastern College in 2018. Since his graduation he has had experience treating clients with a wide variety of conditions, including motor vehicle accidents, work injuries, sports injuries, chronic pain, repetitive strain issues as well as relaxation techniques. He not only focuses on the client's main issue, but likes to include work on surrounding areas and related structures that could also be contributing to the issue.

Jordan uses deep tissue techniques, in association with stretching, to help his clients improve. He approaches each patient and their injury/condition with compassion and creates a treatment plan based on the client's individual needs.

Deborah Parent
Registered Counselling Therapist

Deb Parent is an LTC-C with the College of Counselling Therapists of NB with experience in multiple evidence based therapeutic approaches. She is a regular person working at living her best life with the goal of helping others explore ways to live their best life as well.

Anxiety, isolation, grief, OCD, depression, trauma, PTSD, addictions, stress, injury, psychosis, personality conflicts, communication difficulties and more can act as barriers to this goal. Deb uses evidence-based strategies to help manage symptoms, set goals, find coping strategies and reduce stress. Trauma informed CBT, DBT, mindfulness, and strengths-based solution focused therapies can provide resources for us to engage with our work and communities better, reach goals and live that best life in a tough world with unexpected challenges.
[View More]