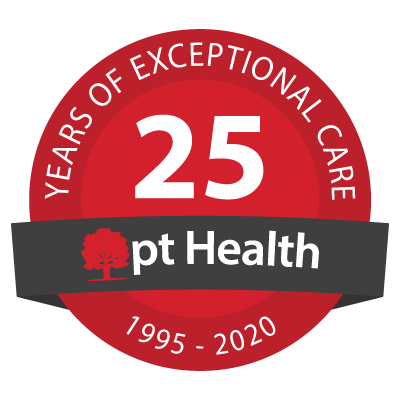 Fairvale Physiotherapy - pt Health
Welcome!
Our clinic is open and we look forward to seeing you soon. Please note that as a community healthcare facility, our health and safety measures remain in place. Masks are required to be worn at all times while inside our location.
Our Clinic Team
Suzanne Pye
Physiotherapist

Suzanne earned her physiotherapy degree from Dalhousie University in 1992. She has dedicated her career to working in the private practice setting, primarily dealing with orthopedic injuries of all types. Along with her many years of service in acute care, she also has experience with work conditioning and work hardening programs, functional capacity evaluations, aquatic therapy and community based education sessions and exercise groups.

Christopher Mulholland
Kinesiologist

Chris is originally from Fredericton, where he developed a passion for sport and exercise from a young age. That passion led him to pursue a degree in Kinesiology from the University of New Brunswick. After graduating in 2008, he worked with coaches and other fitness leaders to help them get certified in their fields at CCENB and Fitness NB.

From there, Chris began working as a personal trainer to assist individuals reach their fitness goals through specific exercise prescriptions and lifestyle changes. However, Chris always had a goal of working in a physiotherapy clinic and is very pleased to do so with pt Health.

As a Kinesiologist with Fairvale Physiotherapy, Chris leans on his experience and education to ensure all clients have a positive experience on their road to recovery so that they each achieve long-lasting health and happiness in their lives!

Megan Lewis
Registered Massage Therapist

Megan is a graduate of Eastern College in Saint John, NB. Her studies provided her with an excellent education and experience with hands on skills such as General Swedish Massage, Fascial Release, Trigger Point Release, and much more. She has taken various CE courses including cupping, myofascial release, trigger point therapy and upper body assessments. She plans to further increase her knowledge and expertise while working with pt Health and participating in continuing education courses. Megan also has interests in pelvic health and Canine massage. She is a registered member in good standing with the Association of New Brunswick Massage Therapy (ANBMT) and the College of Massage Therapists in NB.

Deborah Parent
Registered Counselling Therapist

Deb Parent is an LTC-C with the College of Counselling Therapists of NB with experience in multiple evidence based therapeutic approaches. She is a regular person working at living her best life with the goal of helping others explore ways to live their best life as well.

Anxiety, isolation, grief, OCD, depression, trauma, PTSD, addictions, stress, injury, psychosis, personality conflicts, communication difficulties and more can act as barriers to this goal. Deb uses evidence-based strategies to help manage symptoms, set goals, find coping strategies and reduce stress. Trauma informed CBT, DBT, mindfulness, and strengths-based solution focused therapies can provide resources for us to engage with our work and communities better, reach goals and live that best life in a tough world with unexpected challenges.

Emily Hogan
Physiotherapist

Emily completed her Bachelor of Science degree in Human Kinetics at St. Francis Xavier University, where she also spent two years working as the student athletic therapist for the men's basketball team. She continued her education at Queen's University and graduated with a Master of Science degree in physiotherapy.

Emily is passionate about helping patients achieve their goals through tailored exercise programs, manual therapy and patient education. In her free time, you can find Emily hiking with her dogs, kayaking or baking.

Achim Khitab
Physiotherapist

Achim graduated from UNB in 1989 with a degree in physical education and then went on to Dalhousie University to graduate from physiotherapy in 1993. He began his career at Extramural Hospital in Saint John and then went on to work at the Workers' Rehab Centre in Grand Bay, NB for the next 10 years.

He has owned two clinics with his wife, serving west Saint John and St. George. He is looking forward to this new opportunity with pt Health/Lifemark and is eager to share his knowledge and experience. He currently resides in West Saint John with his wife Carolyn and their three children. In his spare time, he can be found on the squash court, hiking or at the gym.
[View More]