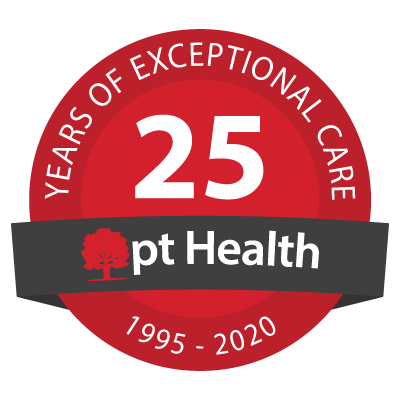 Fairview Physiotherapy - pt Health
Welcome!
Our clinic is open and offering in-person treatment in addition to virtual care. We look forward to seeing you soon.
"I worked with the physiotherapy team at Fairview for knee pain I was experiencing with running. I had a great experience with the whole team including the massage therapist and support staff. Friendly environment that allowed me to ask any question and was always provided with clear answers. I'm happy to say that I'm back to pain-free activity again!"
Krissy P - Google Review
"All of the therapists are incredibly knowledgeable and have a great way of explaining how your body mechanics work so you can understand how to help relieve any discomfort you are having. I've had a lot of success and I would highly recommend anyone to go see this fantastic group of people to help with any musculoskeletal body issues you may have. "
RJ H - Google Review
Our Clinic Team
John Malatesta
Chiropractor

John Malatesta graduated from the National University of Health Sciences in January 2000. In 2006, he completed his fellowship in Chiropractic Rehabilitation at the Canadian Memorial Chiropractic College. The following year he attained status as an Independent Chiropractic Examiner. He has also had training in gait analysis and fabrication of custom made orthotics, and is a Level 1 Shift Concussion Management Provider.

His approach to treatment includes evidence based manual therapies utilizing manipulation, mobilization and soft tissue treatments, as well as rehabilitative exercises with a focus on return to function. John's belief is that the patient is an equal partner in their recovery and return to normal function and puts a strong emphasis on education as part of his treatment plan.

Kandice Tota Vandepoele
Chiropractor

Dr. Kandice Tota Vandepoele graduated from Canadian Memorial Chiropractic College in 2010 as well as completing an Honours Bachelor of Science degree in Biology and Psychology from McMaster University in 2006. She practices a variety of techniques including spinal manipulative therapy, mobilizations, myofascial release therapy, Activator, and laser therapy.

Kandice is trained in gait analysis and custom made orthotics, and prescribes rehabilitative exercises. She includes the treatment of patients of all ages in her family practice, including everyone from expectant mothers and newborns, to the geriatric population, and everyone in between.

She prioritizes staying up to date on current research and furthering her continuing education.

Brad Zdriluk
Physiotherapist

Brad is a Registered Physiotherapist and Clinic Director at Fairview Physiotherapy. He completed his education at McMaster University receiving his Honours Bachelor of Science Kinesiology and a Master of Science in Physiotherapy degree from Robert Gordon University. He has worked in a variety of settings, encompassing sports medicine, rheumatology, and orthopedic surgery.

Brad is particularly interested in manual therapy and exercise prescription. He has furthered his knowledge by pursuing additional courses in manual therapy, through the National Orthopedic Division of Canada, and fulfilled a certificate specialized in the temporo-mandibular joint.

When asked what drew him to physiotherapy Brad had this to say: "I had always spent a lot of time at physiotherapy clinics. As a national level downhill mountain bike racer, it comes with its fair share of injuries. I always had a great time working with the physiotherapists and it gave me something to aspire to."

Outside of work, Brad indulges in such activities as golfing, mountain-biking, crossfit and hiking.

Rahul Chavda
Physiotherapist

Christiane Lizotte
Registered Massage Therapist
[View More]
"Excellent experience! Staff are all very knowledgeable, empathetic, professional, and go above & beyond! I wholeheartedly recommend Fairview Physiotherapy!"
Nicole S - Google Review
"Very knowledgeable staff who take an interest in helping you recover. I highly recommend Fairview Physiotherapy for your Physiotherapy needs. "
Kevin S - Google Review