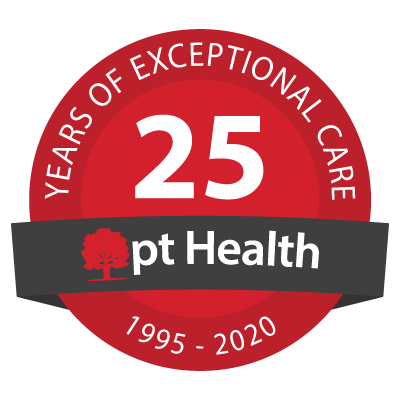 Forest Hills Physio Dartmouth - pt Health
Welcome!
Our clinic is open and offering in-person treatment in addition to virtual care. We look forward to seeing you soon.
Our Clinic Team
Drew Martinow
Chiropractor

Dr. Drew Martinow started his passion for healthy living while playing competitive basketball and baseball in his hometown of Simcoe, Ontario. Dr. Martinow went on to achieve his Bachelor of Kinesiology with Honours and First Class Standing from Brock University in St. Catherine's, Ontario.He worked with the varsity Cross-country and Track and Field teams as a student athletic therapist helping them to stay healthy throughout their season. He then pursued his chiropractic education at the Canadian Memorial Chiropractic College in Toronto, Ontario and graduated in 2019.

He enjoys staying as active as possible through hiking, various sports and weight lifting. Dr. Martinow offers diversified manual adjusting, soft tissue therapy, functional acupuncture, kin tape and rehab. His goal is to keep his patients as active as possible so they can continue to enjoy the things they love.

Sarah Bird
Physiotherapist

Cameron Clements
Registered Massage Therapist

Cameron graduated from ICT Northumberland College in 2018, gathering a skill set to treat various injuries and conditions such as: acute injures, chronic pain, and postural issues. Cameron does his best to adjust the treatment for each client's needs and varies his pressure for the individual so they can achieve an active and healthy lifestyle.

Cameron also does work with a non-profit organization which allowed him to provide massage treatments to a number of sports teams around Halifax including the Halifax Wanderers and the Halifax Thunderbirds.

In his spare time, he enjoys playing hockey when he can and spending time with his friends, family, and dogs.

Emily Sweeney
Occupational Therapist

Emily joined the pt Health team in July of 2021 after receiving her Master of Science in Occupational Therapy from Dalhousie University. Emily also has a Bachelor of Kinesiology from Acadia University, where she graduated from in 2017. Emily takes a client centered and strengths-based approach, ensuring client's feel empowered in their own care and that their needs are at the forefront.

Emily has experience in chronic pain management, workplace injury rehabilitation, as well as assessment and treatment to address how mental health can impact meaningful everyday activities. Additionally, Emily has experience providing home assessments to improve accessibility and safety at home.

Catherine Chamberlain
Registered Massage Therapist

Catherine completed the 2200 hour program from ICT Northumberland College. Catherine enjoys treating a diverse clientele with a variety of conditions including acute injuries, chronic pain, postural issues, or simply the need to relax. She tailors her clients unique needs and can vary her pressure from a light touch to deep tissue based on her clients preferences. Catherine has a variety of skills that she uses to achieve the best results for her clients including Swedish massage techniques, trigger point release, cupping, joint mobilizations, and more. Catherine has a passion for treating prenatal clients and those who are trying to conceive using Fertility Enhancing Massage. She believes massage therapy can play a critical role in the overall wellbeing of those she works with and looks forward to helping her clients meet their wellness goals.

In her spare time, Catherine enjoys hiking, kayaking, reading and spending time with her friends and family.

Laura Baikie
Physiotherapist

Laura has had a long-time interest in health and wellness, she has wanted to be a physiotherapist since she was just a teenager. During her Kinesiology degree at Dalhousie University, she gained experience working as a physiotherapy assistant, a strength and conditioning coach and a fitness instructor. Laura recently graduated from McGill University with a MSc in Physiotherapy where she worked with the varsity women's soccer team.

Laura's philosophy is to use a client-centered approach to create a meaningful rehabilitation experience with patients. She aims to work with patients to address health and wellness concerns wholly and efficiently.

Laura takes special interest in back and neck pain as she has her Part A certification in McKenzie method of Mechanical Diagnosis and Treatment. As well she takes interest in sport injuries and chronic pain for people of all ages. Laura looks forward to becoming part of the community and helping others reach their goals.

Lauren Mark
Registered Massage Therapist

Lauren graduated from the West Coast College of Massage Therapy in Victoria BC in 2021. She has a strong passion for helping people which is what guided her towards her career as a Registered Massage Therapist. She strives to provide education and work from a collaborative approach to assist patients in reaching their wellness goals.

Lauren uses a combination of techniques including Trigger Point Release, Myofascial Release and active and passive stretching. She is experienced in treating neurological conditions, motor vehicle injuries and sports injuries.
[View More]