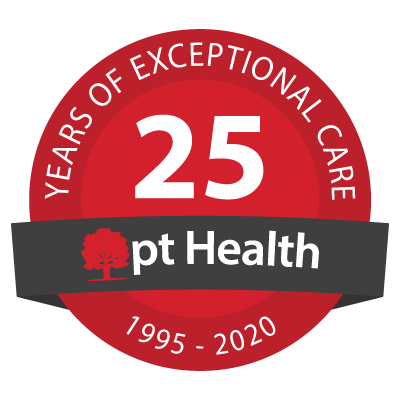 Forest Hills Physio Dartmouth - pt Health
Notice: We are open for In-Person treatment. To ensure the health and safety of our patients and staff, we have made a number of changes to the way our clinics operate and have implemented enhanced measures to ensure the health and safety of our patients and staff.
Click here to learn more about the Lifemark S.A.F.E.R. approach.
To schedule an In-Person or Virtual Care appointment, please give us a call at 1-888-314-2726 or book an appointment online.
In response to COVID-19, pt Health is doing its part to help protect our patients and staff by modifying the availability of services at our clinics. Please call the clinic to seek advice or rebook services.
[Read More]
"Been visiting this location for several months now with a back injury, very pleased with the staff, who are all great, personable, and awesome. Makes me glad I chose to return quite frequently each week."
Dan Y - Google Review
"I enjoy my time with the group at pt Health, they are a great and kind group of people to have treatment done. They know what they are doing and they get the job done. Thanks for all the services."
Karen C - Google Review
Our Clinic Team
Sarah Bird
Physiotherapist

Catherine Chamberlain
Registered Massage Therapist

Catherine completed the 2200 hour program from ICT Northumberland College. Catherine enjoys treating a diverse clientele with a variety of conditions including acute injuries, chronic pain, postural issues, or simply the need to relax. She tailors her clients unique needs and can vary her pressure from a light touch to deep tissue based on her clients preferences. Catherine has a variety of skills that she uses to achieve the best results for her clients including Swedish massage techniques, trigger point release, cupping, joint mobilizations, and more. Catherine has a passion for treating prenatal clients and those who are trying to conceive using Fertility Enhancing Massage. She believes massage therapy can play a critical role in the overall wellbeing of those she works with and looks forward to helping her clients meet their wellness goals.

In her spare time, Catherine enjoys hiking, kayaking, reading and spending time with her friends and family.
[View More]