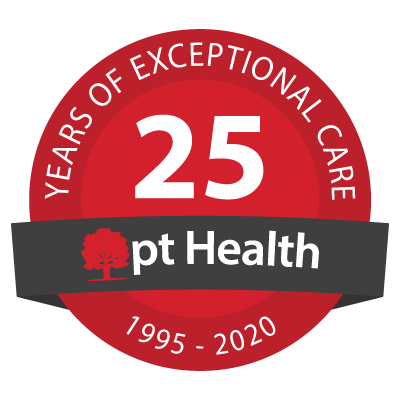 Greenwood Physiotherapy - pt Health
Welcome!
Our clinic is open and offering in-person treatment in addition to virtual care. We look forward to seeing you soon.
Our Clinic Team
Jeff Cowley
Chiropractor

Jeff Cowley is a chiropractor who has recently returned home to Canada from a long stint in the United Kingdom. After earning a degree in history at the University of Alberta, he earned his doctorate of chiropractic at the University of Western States in Portland, Oregon. He's been practicing for more than a decade since then, mostly in Aberdeen, Scotland, specializing in treating sports and occupational injuries.

Jeff also enjoyed working at a number of multinational corporations in the oil and gas industry in Aberdeen where he introduced the use of onsite chiropractic care. He is a member of the Canadian Chiropractic Association, the European Chiropractic Union and the Institute for Ergonomics.

When he is not working he enjoys outdoor pursuits such as rock climbing and mountain biking and exploring Nova Scotia with his family and labrador.

Aralee Foote
Registered Massage Therapist

Aralee Foote is an RMT at pt Health. She has had three years of training to become an RMT. Aralee likes being an RMT because she likes to see the progress that people make when she is treating them, and it makes her happy to hear from her patients that her work is helping them get back to normal life. Massage therapy is a great way to help people heal faster and reduce pain.

Aralee really likes working with the pt Health team because they are a lot of fun and they make you feel right at home. They are also always there for you if ever you need help, and it is a great atmosphere to work in. She hopes that everyone who comes through pt Health has a great experience and heals well.

Some of Aralee's hobbies include writing, art, and making jewelry.

Laura Mosher
Registered Massage Therapist

Greenwood, NS is the hometown of Laura where she continues to work and reside. She graduated from Northumberland College in 2003 and has been a member of the pt Health team since 2009. Laura has additional education in Level 1, 2 and Advanced Reiki, Advanced Trigger Point Therapy and is preparing to further her education, this summer, with Craniosacral Therapy training.

Prior to working with pt Health, Laura had experience working with Naturopathic clinics, acupuncture clinics, world class spas and pretty much everything in between. When not at work, Laura enjoys music, writing, reading and roller derby.

Heather Parker
Physiotherapist

Heather Parker is a 'homegrown' valley girl working as a Physiotherapist and Clinical Director at Greenwood Physiotherapy for 15+ years. Heather graduated from Dalhousie University from the School of Physiotherapy in 1996. She has taken multiple continuing education courses in manual therapy, exercise, acupuncture, Fit Fore Golf, vestibular rehab, arthritis.

Heather is member of The Canadian Physiotherapy Association. As a healthcare worker and clinical director, Heather strives to bring quality and accessible care to her community and surrounding areas.

Rebecca Shaw


Rebecca began working with pt Health after completing her Master of Social Work degree in 2021 through Waterloo University, with a focus on the connection between physical and mental health. Rebecca previously completed her Bachelor of Arts, then her Bachelor of Social Work through St. Thomas University.

Prior to joining the pt Health team, Rebecca worked with Department of Community Services (Nova Scotia) and completed practicums with Prison Fellowship Canada, SchoolsPlus, and Community Services (PEI). She has also completed training in self-regulation, trauma-informed care, and conflict management. Her focuses for counselling include loss and grief, anxiety, trauma, and change adaptation through a strengths-based and solution focused approach.

Katherine Dorey
Massage Therapist

Katherine is an new graduate who just finished her registered massage therapy program with honours.

Coming from a previous health care background, it is in Katherine's caring nature to help people.

Katherine believes in listening to her clients to build individually tailored treatment plans that work best for them and to find a natural holistic approach for treating, whether it be injuries, pain, stress, tension, general wellness, and relaxation in a safe relaxing environment.

Katherine has completed her cupping course this year, and looks forward to adding this skill to her treatments where applicable.

When not massaging you can find her spending time with her husband and daughter either gardening, fishing or spending time with their animals.
[View More]