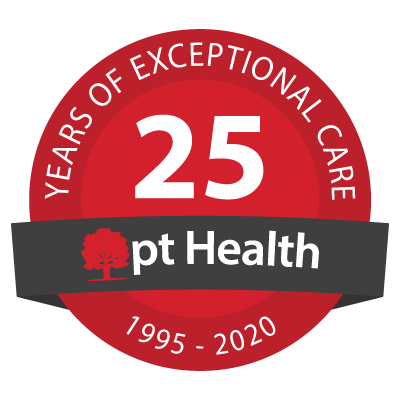 Highgate Health - pt Health
Welcome!
Our clinic is open and offering in-person treatment in addition to virtual care. We look forward to seeing you soon.
"The staff is friendly and welcoming. They listen to what you have to say about why you are there. I will keep going back. Plus it is great to have physiotherapy, massage therapy, chiropractic and acupuncture all in one place."
Leslie-Anne L - Google Review
"I can't thank the Highgate Health team enough for their wonderful and kind treatment of me in my hour of need. I went into the centre hardly able to stand up and in extreme pain. I left the office feeling much more comfortable."
Pauline P - Google Review
Our Clinic Team
Vic Edangal


Vic possesses ten years of physiotherapy experience in orthopaedic rehabilitation in the Philippines' Professional Regulation Commission and Saudi Commission for Health Specialties. He has worked in acute care hospitals and Rehabilitation Institutes for in/outpatient physiotherapy abroad in addition to his private practice work in Canada. Vic holds a Bachelor of Science degree in Physical Therapy from Lyceum Northwestern University, Philippines (2000).

Prior to moving to Canada in 2012, he finished his postgraduate professional diploma in Healthcare Management from Meridian Business School London, UK in 2010. Vic has most recently completed both the Arthritis Society's Getting a Grip on Arthritis® osteoarthritis and rheumatoid arthritis education program.

He is dedicated to patient education and exercise prescription towards optimal recovery. His sense of reward is seeing each client achieve their rehabilitation goals.

Matthew Strukoff


Matthew completed his Bachelor of Science in Physiotherapy in 2013 from Manchester Metropolitan University in Manchester, England. He places strong emphasis on accurate assessment and diagnosis in order to truly identify the root of a client's pain/dysfunction and believes in an individual approach to care with his clients.

Matthew is passionate about expanding his knowledge base and has taken additional post-graduate courses in Acupuncture and Intramuscular Stimulation (IMS). He also has his Level Two Diploma of Advanced Orthopaedic Manual and Manipulative Therapy and is currently pursuing further Manual Therapy Levels and Sports Physiotherapy Certificate.

Mei Zhang


An interest in the human body natural healing system and a desire to help improve quality of life for people suffering pain brought Mei to massage therapy. She is a graduate of the West Coast College of Massage Therapy in New Westminster.

She integrates her knowledge of holistic healing therapies with deep tissue treatment techniques. She has experience in treating pains caused by MVA,stress, work and sports injury.

Francis Moffat


Francis has been practicing physiotherapy for over 22 years since graduating from Queen's University in Kingston, Ontario. After completing three years of Kinesiology (U of Guelph) and many post-graduate courses, he currently holds a Level 3 manual therapy designation with the Canadian Orthopaedic Division.

He has been Lead Physiotherapist for the New Zealand National Triathlon Team, and for the Queen's Varsity Hockey Team. Francis can draw from his experience to effectively treat sports and work-related injuries, as well as spinal injuries resulting from MVAs.

Outside of work, Francis enjoys hiking, fishing and camping. He is married with two boys that keep him running between baseball diamonds and soccer pitches.

Konstantin Kobelev


Konstantin is a registered massage therapist at Highgate Physiotherapy. His interests are sports injuries, posture realignment, musculo-skeletal imbalance, headaches, TMJ disorders, craniosacral, MVA injuries, and other treatments.

Gagandip Parmar


Dr. Gagandip Parmar holds a Bachelor of Science in Life Science from The University of British Columbia in Vancouver. She then graduated from the Canadian Memorial Chiropractic College in Toronto, obtaining her Doctor of Chiropractic Degree. She is an evidence based practitioner who has a strong interest in diagnosing and treating neuromusculoskeletal conditions of the spine and extremities.

While engaging in patient-centered care, Dr. Parmar's approach in treatment is holistic, in order to achieve optimal health and well-being for all of her patients. Dr. Parmar practices the Diversified Technique, involving manual therapies, therapeutic modalities, rehabilitation and nutrition to restore health and function.

She constantly collaborates with health care providers and delivers the best possible integrated care to all of her patients. She is also experienced in treating the geriatric, pediatric and pregnant population.

Gil Yehezkel


Gil completed his Bachelor of Physiotherapy at Tel-Aviv University in 2001. Since graduating, he has completed further education courses in Vestibular therapy, helping those who experience symptoms such as dizziness, vertigo, and loss of balance. Gil had also completed his acupuncture training, and proceeded to complete his Gunn IMS training, which can assist in restoring dysfunction in patients with chronic issues that do not seem to improve with conventional treatments.

Gil has a vast experience in the private orthopedic field, covering a wide range of acute and chronic conditions, including post-operative surgeries, chronic myofascial syndromes, peripheral nerve injuries, motor vehicle related injuries, and workplace injuries. Gil is a strong believer of the "Active Approach" and assigns a specific exercise regime for each client as part of their care plan.

Gil spends his spare time with his friends and family, cooking and travelling. He remains active by running, working out in the gym, and keeping up with his young one.

Audrey Kim
Physiotherapist

Tara Maki
Registered Massage Therapist

Tara has worked in the field of Fitness and Wellness for over 20 years. As such she brings her knowledge of physical well being into her Massage Therapy practice, to help her clients achieve optimal physical productivity while restoring the body's natural state of balance.

Believing strongly that massage therapy can be a valuable tool towards achieving physical, emotional, and mental wellness, Tara strives to always provide a safe and relaxing environment. She is informed, professional, and passionate about her craft.

She derives the satisfaction that comes with each session helping clients nurture and revitalize their bodies. For her, being a massage therapist is an opportunity to serve people, and so, she incorporates ethics and keen attention-to-detail to help them achieve their goals.

Eric Eyolfson
Physiotherapist

Eric completed both his Bachelor's degree in Kinesiology and Master's degree in Physiotherapy from the University of Saskatchewan. As an outdoors enthusiast and former athlete, he has a keen interest in working with an active population of all ages. His treatment approach emphasizes an accurate diagnosis on assessment and collaboration to empower clients to return to activities they love most. Eric utilizes a variety of treatment methods and backs a strong therapeutic exercise knowledge from years of training.

Since graduating, Eric has completed his Level 1 Diploma in Advanced Integrated Musculoskeletal Physiotherapy (CPA Orthopaedic Division) and is committed in pursuing further training in orthopaedics, sports physiotherapy and persisting pain.

Outside of work, Eric enjoys making the most of all that BC has to offer. Hiking, cycling, running and rock climbing are avid hobbies during his free time. He also participates in a variety of rec sports including golf, tennis, basketball and football. When it's time to rest, you can find Eric playing his piano/guitar or relaxing at the beach with friends and family.

Susanne Chan
Physiotherapist

Susanne is a graduate of the University of Sydney Master of Physiotherapy program, and holds a Bachelor of Science from the University of British Columbia. After working in Australia for a spell, she returned to Canada with an eye to meld the best of both physiotherapy worlds. She is committed to continued learning, and treating her patients with a collaborative approach.

A fun fact about Susanne: she has lived in 5 different cities/ towns in 4 different countries!
[View More]
"Nice place. Very prompt, they take you right away as scheduled. The front desk ladies are friendly and sociable. Prices are listed as well so it is easier to know how much your insurance will cover."
Tre Z - Google Review
"Great first experience. Straightforward but listened to my explanation of where I was hurt etc. I got the impression that they know what they're doing. I'm so excited about getting fixed and going back to work."
Nathalie P - Google Review