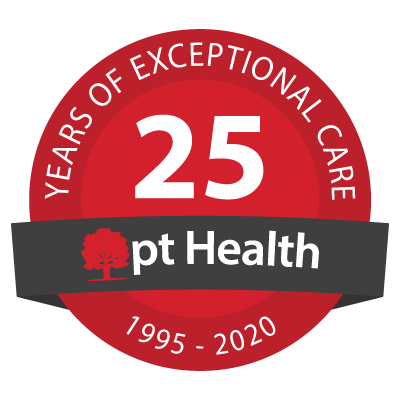 In Motion Physiotherapy and Wellness White Rock - pt Health
Welcome!
Our clinic is open and offering in-person treatment in addition to virtual care. We look forward to seeing you soon.
"Really great service, very humble and considerate of the customers. The people there are super nice and ever since I started going there I can really feel the relief. It has helped my back so much since I have to drive at least 3 hours every day...really love it!"
Ailish C - Google Review
"My first experience with an RMT and I will say it certainly makes a huge difference in working towards recovery. Everyone at this firm are helpful and respect that we may be grumpy if we are in pain. Look forward to my next stage of physio. Thank you all!"
Bonnie R - Google Review
Our Clinic Team
Emma Briscoe
Registered Massage Therapist

Emma Briscoe graduated from the West Coast College of Massage Therapy in 2008. She is passionate about health and wellness and is deeply committed to sharing her knowledge and experience with others. She treats a wide range of patients and each treatment is dependant on individual needs. She assists patients in the relief of stress related tension, reducing chronic pain, and musculoskeletal dysfunction.

Emma will ensure that her patients have the knowledge needed through homecare to aidin their recovery. She has a healing touch that is deep enough to alleviate sore muscles yet gentle enough to bring complete relaxation of the mind and body.

Elyas Matilda
Registered Massage Therapist

Ely Matilda is a Registered Massage Therapist and a 2009 graduate of the West Coast College of Massage Therapy. Since then he has gained considerable clinical experience treating a wide range of patients, with a focus on sports injuries and chronic pain, and especially the treatment and rehabilitation of injuries or pain syndromes sustained in relation to motor vehicle accidents.

Ely is proficient at quickly accessing the origin and effects of an injury in order to apply appropriate treatment techniques and home care to effectively facilitate the healing process. Ely has volunteered his time and expertise at local events, such as BC provincial soccer cup tournaments and the RBC GranFondo Whistler cycling event.

Mandeep Grewal
Physiotherapist

Mandeep graduated from the University Baba Farid University of Health Sciences with a Bachelor's of Physiotherapy. Mandeep has been practicing for more than 10 years. She has experience of working with clients with different age groups, treating Orthopedic injuries, MVA related injuries, workplace injuries, arthritis management. Mandeep is certified in dry needling (IMS).

Mandeep has done additional courses which includes Maitland's manual mobilization. Mandeep's treatment approach is based on correcting the movement dysfunction, alleviating pain, preventing re-injury and helping the client return to pre-injury functional status. Her treatment includes detailed assessment and setting the treatment goals with client and she works on achieving those goals by using various Manual Therapy Skills, IMS, modalities, shockwave and exercise prescription.

Paramjit Aulakh
Physiotherapist

Paramjit (Neena) Aulakh obtained her degree in Masters in Sports Physiotherapy from Punjab University, India in 2009. She has over 7 years of experience in clinical physiotherapy.Her special areas of interest are orthopaedics and sports injuries. She is also certified in Level 1 Functional Dry Needling and also completed certificate courses in Mulligan Concept of Mobilization and Basic vestibular rehabilitation. In her free time, she likes to cook and shop.
[View More]
"I am incredibly thankful for In Motion Physiotherapy - White Rock. Everyone on the team is so friendly and helpful. They have given me hope and cheered me on during my recovery. I highly recommend In Motion Physio in White Rock for anyone needing physiotherapy - you will be in the right hands!"
Jessie K - Google Review
"The In Motion Physio and Wellness Centre has been an overwhelmingly positive experience. Staff are kind and friendly, recovery methods are easy to understand and usually painless. Within my first appointment, I noticed significant improvement of my injury. I would highly recommend anyone seeking physiotherapy to get their treatment here."
Crystal-June K - Google Review