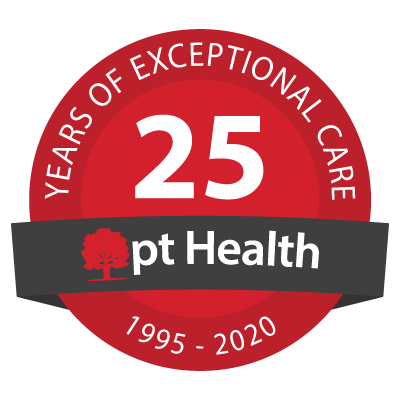 Main And Gerrard Physiotherapy - pt Health
In-person treatment available
Virtual Care treatment available
Ontario Health Insurance Plan (OHIP)
Welcome!
Our clinic is open and offering in-person treatment in addition to virtual care. We look forward to seeing you soon.
"This is a great place to get physiotherapy. The staff are friendly, knowledgeable and take the care and time to ensure you know how to do your exercises and why. I actually miss going to physio there. "
Alan W - Google Review
"Service & people were top notch. My 91 year old mother received services after breaking her wrist. Everyone was so patient, helpful & kind with her. I highly recommend this location for physiotherapy. "
Renate F - Google Review
Our Clinic Team
Michelle Tan-Chua
Physiotherapy Assistant

Michelle is currently working as a Physiotherapy assistant at pt Health Main & Gerrard Physiotherapy Clinic. She has been working in the clinic since 2012. She has completed her Bachelor degree as a Physiotherapy in the Philippines. She went to Israel to work other job and then decided to work her in Canada for better opportunities.

She is now pursuing her career to become a license Canadian PT. She loves travelling and listening to music during her spare time. She attended various seminars and courses related to Physiotherapy to enhance and further her knowledge. Her work experience in different clinics exposed her in different scenarios that strengthen her Physiotherapy Assistant skills.

Hadi Fateh Nemati
Physiotherapist

Hadi Fateh Nemati has 16 years of experience providing physiotherapy to a diverse patient population in outpatient clinics, in Ontario and five years' experience providing physiotherapy to a diverse patient population in outpatient clinics and inpatient hospitals in Iran. He has experience in developing comprehensive treatment plans including education, exercise prescription, functional exercise, goal setting, pain education, functional retraining, return to work planning, and mobility retraining.

Hadi has also had the opportunity to taking part in a senior's education program on the topic of Osteoarthritis and Osteoporosis. Over the course of the past 21 years of practicing physiotherapy, he has taken courses focusing on advanced manual therapy skills, sport injuries and pain management.

Chithira Nair
Physiotherapist

Chithira is a qualified physiotherapist with 8 plus years of experience in both clinical and academic practice. She obtained a Bachelor's degree in Physiotherapy in India and Master's degree in Musculoskeletal Physiotherapy in the United Kingdom. She is registered as a physiotherapist in India since 2011 and currently a resident physiotherapist in Ontario.

Chithira has experience of working in different specialized areas like orthopaedics, neurology, cardiorespiratory and sports physiotherapy. She has a keen interest in musculoskeletal conditions and keeps her knowledge up to date by attending courses and through research.
[View More]
"Staff members are very caring, friendly and accommodating. Excellent place to regain mobility after an injury. They all take wonderful care of their clients. I was always very happy with their services. Their knowledge and positive attitude keep me motivated when times are tough. I highly recommend this place to anyone looking for great treatment. "
Giuliana G - Google Review
"Broke my wrist in late July and had trouble finding a clinic that would see me without a six week wait after my cast was removed. Called pt Health and they had me in the next day for assessment and treatment. The staff were first class in their treatment and facility was spotless. Great attitude and a lot of fun being a patient. Keep up the great work! "
John A - Google Review