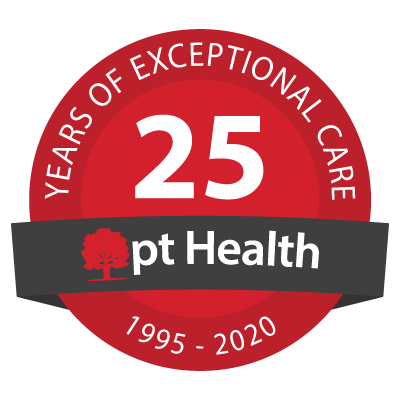 Porters Lake Physiotherapy - pt Health
Welcome!
Our clinic is open and offering in-person treatment in addition to virtual care. We look forward to seeing you soon.
Our Clinic Team
Holly Snow
Chiropractor

Dr. Holly Snow was born and raised in Wellington, Nova Scotia. She grew up within the competitive gymnastics community where she learned the importance of health and wellness. This influenced her choice to attend Memorial University of Newfoundland graduating in 2012 with a Bachelor's degree in Kinesiology, and eventually the Canadian Memorial Chiropractic College (CMCC) in Toronto graduating in 2018.

Throughout her time at CMCC and in practice, Dr. Hollty honed her skills in diagnosing musculoskeletal complaints and manual chiropractic techniques. Dr. Holly includes manual and instrument assisted chiropractic manipulations and mobilizations, soft tissue therapy techniques, therapeutic exercises, and lifestyle modifications in treating a person's complaint. If you have any questions regarding chiropractic treatment and how it can help you, don't hesitate to ask Dr. Holly.

Renee Doucette
Registered Massage Therapist

Renee Doucette is from Yarmouth, Nova Scotia. She received her massage therapy diploma from ICT Northumberland School of Massage Therapy in 2016, and is a registered member in good standing with MTANS. Renee has worked for two years in a physiotherapy clinic in Halifax and Dartmouth, followed by two years in Ireland working closely with rugby and hurling players.

Upon completing her diploma, she has developed skills in deep tissue, general Swedish massage, and myofascial techniques, as well as knowledge in passive and active stretching techniques. She makes a point of receiving treatment on her travels to discover new tips and tricks from all over the wrold. In her spare time, Renee likes to paint, spend time with friends and family, and travel.

Stacey Adamson
Registered Massage Therapist

Stacey Adamson worked as a Fitness Trainer for more than 20 years before returning to school and graduating with Honours from ICT Northumberland College of Massage Therapy in 2014. Since then, she has been incorporating her manual massage skills with her fitness knowledge, to help patients heal but also prevent injuries from recurring.

Through massage therapy, she has increased her ability to provide clients with a holistic approach to health care. Stacey has furthered her training to include modalities such as Cupping Massage, Guasha, Decompaction techniques, deep tissue, Myoskeletal alignment techniques and fascial release. Massage therapy helps to improve circulation, increase mobility, release chronic tension as well as facilitate healing of acute and repetitive strain injuries.

When she's not helping others on their road to recovery, Stacey can be found camping and hiking on the beautiful trails of Nova Scotia.

Pramod Bajracharya
Physiotherapist

Pramod started practicing Physiotherapy in 2008 after he graduated from Rajiv Gandhi University of Health Sciences with a Bachelor of Physiotherapy degree in 2008. He continued to develop in his physiotherapy practice with continuous education and working in various settings like in a hospital, sports clinic, and private practices. He completed his Graduate Diploma in Exercise and Sports Science from Massey University, New Zealand in 2011. Pramod graduated with a Post Graduate Diploma in Sports and Manipulative Physiotherapy from the University of Otago, New Zealand in 2013.

Pramod focuses on biomechanical assessment to assess your body in great depth to reach the core of the problem and develop a treatment program to correct or eradicate the cause. He incorporates manual therapy (hands-on), manipulative therapy, and therapeutic exercises as part of the rehabilitative process to restore functional goals and achieve a long-term correction of the problem. He enjoys playing soccer, basketball and weight training outside of work to keep himself active for a healthy mind and body. Pramod has most recently completed both the Arthritis Society's Getting a Grip on Arthritis® osteoarthritis and rheumatoid arthritis education program.

Jenny Tiller


Jenny is a graduate of Glasgow Caledonian University, where she received a Master of Science in Occupational Therapy. She also holds a Bachelor of Arts in Psychology from Memorial University. Jenny is a member of the College of Occupational Therapists of Nova Scotia, as well as a member of the Canadian Association of Occupational Therapists.

Jenny has a passion for Occupational Therapy, due to the professions focus on providing a client-centered and holistic approach. Jenny aims to help clients who are experiencing physical, cognitive, or emotional difficulties to meet their goals of returning to their meaningful occupations/daily activities.

When not at work, Jenny enjoys activities such as running, hiking, reading and spending time with her dogs.

Hollie MacDonald
Occupational Therapist

Hollie graduated from Dalhousie University where she received a Master of Science in Occupational Therapy after completing a Bachelor of Science in Kinesiology. Hollie is a member of the College of Occupational Therapists of Nova Scotia, Canadian Association of Occupational Therapists and the Canadian Society of Hand Therapists.

She has a passion for supporting others who are experiencing physical, cognitive or mental health challenges within their daily activities through the means of occupation. She enjoys the creativity occupational therapy has within its field. Hollie has previous experience in mental health, hand therapy, and long term care.

When not at Lifemark, Hollie can be found spending time with family and friends, and with her dog, Waylon.
[View More]