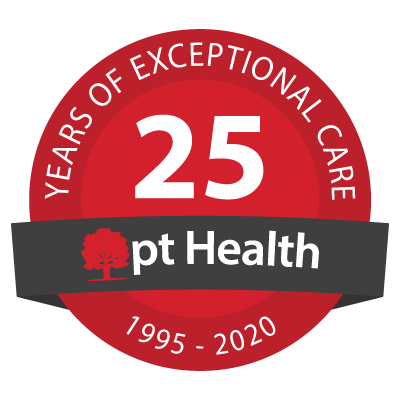 Thorold Physiotherapy and Rehabilitation - pt Health
Welcome!
Our clinic is open and offering in-person treatment in addition to virtual care. We look forward to seeing you soon.
"My dad has been going here for a few months now and the entirety of the family and himself is very impressed with the customer service here at physio. He very much feels welcomed and cared for. Client-practitioner relationship is definitely a 10/10. Highly recommend."
Erica S - Google Review
"Best care and very professional treatment, the knowledgeable staff makes your visit a very comfortable experience. They also corresponded with my doctor and employer to make the paper work an easy process. And most importantly my shoulder feels much better."
Gerald T - Google Review
Our Clinic Team
Tanisara Velji
Physiotherapist

Tani obtained a BSc (Honours) degree in Physical Therapy from Srinakharinwirot University, Thailand in 2013 and completed an Ontario International Educated Physiotherapists Bridging Program from University of Toronto in 2018. Since graduating, she has years of experience, working in both hospital settings and private clinics. She practices in musculoskeletal conditions and also has special interest in pelvic health.

She then completed pelvic health courses level 1 and 2 & 3, and treating patients in urinary incontinence, pelvic organ prolapse and other conditions of pelvic pain. She enjoys helping all patients conditions, focusing on patient center care and tailoring treatments to each individual.

Outside from work, Tani enjoys spending time with her family, friends and her dogs. She loves traveling, hiking, rollerblading and any adventurous activity.

Nishith Vaidya


Nishith Vaidya graduated from Rajiv Gandhi University of Health and Sciences in India with a Bachelor of Physiotherapy degree. He finished his Physiotherapy National Examination of Canada in 2018. As part of his ongoing education in physiotherapy, he has completed the Introduction to Acupuncture and Dry needling course from Advanced Physical Therapy Education Institute, cervical and thoracic manipulation courses from Key Clinical skills, and athletic and clinical taping courses from Sportside Medical Services.

In addition to his Canadian experience, he also has six years of international experience with treating musculoskeletal and neurological conditions. Nishith strongly believes in evidence-based practice and takes on a patient-centered approach.

In his spare time, he enjoys spending time with family, playing snooker, exploring hiking trails, and biking.

Jordan Larocque
Physiotherapy Assistant

Jordan graduated from Niagara College in 2019 from the OTA & PTA program. He is passionate about physical health, wellness and achieving patients goals. He is committed to providing excellent client-centered care to his patients in a friendly welcoming environment.

In his spare time, Jordan enjoys staying active, and spending time with friends and family.

Travis Steele
Registered Massage Therapist

Travis graduated from Brock University in 2001 with a Bachelor Degree in Physical Education. He went on to complete his degree in Massage Therapy from the Canadian Therapeutic College in 2003. Travis has taken courses in Reflexology, Myofascial Release, Craniosacral Therapy and Hot Stone Massage.

He has been with the clinic since it opened in 2007 and looks forward to helping you get better. In his spare time, Travis enjoys playing sports and hiking with his dog.

Sharon Hollinshead
Physiotherapy Assistant

Sharon graduated from the University of Guelph in 2007 with a Bachelor of Science degree in Human Kinetics. Since 2008, she has been working with the Thorold pt Health team. Sharon enjoys working with a wide variety of patients and is passionate about helping each individual reach their goals and return to an active lifestyle.

She has specialized training in custom orthotic devices, custom knee bracing, compression stockings and therapeutic taping. In her spare time, to stay fit she enjoys playing sports, cycling, hiking and yoga.
[View More]
"I have nothing but praise for Thorold Physio! I have been there numerous times for different injuries and the physiotherapists have always provided the best care and treatment schedule to help my body heal. My sincerest THANK YOU to the Thorold Physio Team!"
Darla Z - Google Review
"Very impressed with the staff from reception to the therapists! They explain everything in an understandable way and my therapy has progressed nicely. Have been recommending this location to others. So nice to find a place like this in Thorold!"
Sandy M - Google Review