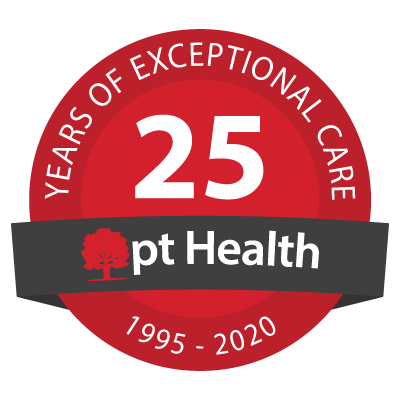 Hagersville Physiotherapy and Rehabilitation - pt Health
Welcome!
Our clinic is open and offering in-person treatment in addition to virtual care. We look forward to seeing you soon.
"This place is great! As soon as you walk in, all you see is smiling faces and such a welcoming vibe! They have an online appointment system so it was amazingly easy to book an appointment. They accommodate you for anything you have or need and I would honestly trust no one else for physio! "
Kenzie C - Google Review
"Cannot express enough how wonderful this team is. I could not walk because of my back injury and my physio was so helpful, nice and supportive. They called to make sure I was okay the day after. I cannot get over my pain relief. It's wonderful. I rate them with the highest regard and have recommended them already."
Rachel S - Google Review
Our Clinic Team
[View More]
"Staff is knowledgeable and friendly and I trust them to help me heal as quickly as possible with the least amount of discomfort. "
Chris F - Google Review
"Very friendly and efficient staff. After three or four treatments my husband's back issue was resolved. We were very happy with the results."
Janice M - Google Review