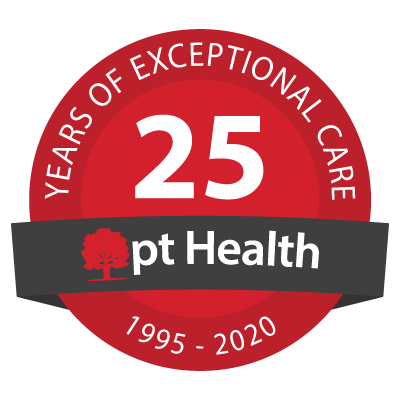 Harvester Road Physiotherapy - pt Health
"My ongoing care with this clinic is nothing short of amazing! All the staff make you feel comfortable while keeping a professional attitude. Thank you to all at pt Health for getting me back on track :)"
Chelsea M - Google Review
"Very accommodating and thorough from booking appointments to therapy itself! Very professional and knowledgeable in my treatments. I would highly recommend Harvester Road Physiotherapy!"
Bill T - Google Review
Our Clinic Team
Jessica Ly
Physiotherapist - MScPT, H.BSc

Speaks: English, Cantonese

Jessica completed her Masters of Science in Physiotherapy and an undergraduate degree in Life Sciences at McMaster University. Her post-graduate education includes completion of courses in Advanced Orthopedic Manual and Manipulative Therapy, Soft Tissue Release Training, Acupuncture and Pelvic Health. She has experience treating a wide range of musculoskeletal, sports injury and neurological conditions in both a clinical and the hospital setting. Jessica is also a rostered pelvic physiotherapist with knowledge treating conditions related to incontinence, prolapses, pelvic girdle pain, pregnancy & post-natal related dysfunction and diastasis recti. She believes in using a combination of manual therapy, exercise training and education to help her patients maximize their strength, movement and function. Jessica focuses on using a holistic, client-centred and evidence-based approach to fulfill the goals and help improve the well being of all her clients. Jessica has most recently completed both the Arthritis Society's Getting a Grip on Arthritis® osteoarthritis and rheumatoid arthritis education program. In her spare time, Jessica enjoys discovering new hiking trails, spending time with her friends and family and sampling foods from around the world.



Linda Swint
Patient Coordinator

A graduate of Halton Business Institute, Linda has over 16 years experience in customer service and over 9 years in a clinical setting. She enjoys interacting with patients and doing her utmost to provide them with the best service possible.



Ellen MacRae
Patient Coordinator

Stephanie Buckman
Physiotherapist - PT

Stephanie Buckman is a Registered Physiotherapist with post graduate training in Women's Pelvic Health. Stephanie graduated with a Masters of Science Physiotherapy in 2006 from McMaster University. Prior to this Stephanie completed an Honours Bachelor of Science Kinesiology at the University of Waterloo in 2004 and a Diploma in Modern Dance from The School of Toronto Dance Theatre 2002. Stephanie first became interested in women's health during her Masters of Physiotherapy program while welcoming her first of three children into her family. Stephanie gained first-hand knowledge of the importance of pelvic health physiotherapy pre/post partum. She has since developed a keen interest in working with pre/post natal clients, which led her to pursue post-graduate training in the assessment and treatment of pelvic floor dysfunction. Stephanie has postgraduate training in the physiotherapy assessment and treatment of urinary and fecal incontinence, pelvic organ prolapse, diastasis rectus abdominus, coccydynia, pre/post natal pelvic girdle pain, and postural control.



Collin Chau
Physiotherapist - MSc. PT, BSc. Kin

Collin is a modern and passionate physiotherapist whose ambition is to foster independence in his patients. As a firm believer that all rehab begins with understanding the patient first, Collin's approach revolves around his goals to empathize, educate and exercise. Collin graduated from McMaster University with a BSc. in Kinesiology and completed his MSc. in Physiotherapy at the University of Toronto in 2017. He has also completed his Upper Level 2 exam for Advanced Orthopaedic Manual Manipulative Physiotherapy and plans to challenge the subsequent levels. To supplement his manual therapy skills, Collin has completed courses in the assessment and treatment of vestibular dysfunctions, acupuncture through the Canadian Acupuncture Foundation of Canada Institute, and an introductory Bobath concept course for the treatment of neurological conditions as stroke and traumatic brain injury. In his free time, Collin likes to practice what he preaches and stays active with badminton, volleyball, resistance training and preparing for his next 10K run.



Laura Epp-Ruitenberg
Massage Therapist - RMT

Laura is licensed through the College of Massage Therapists of Ontario, graduating from Mohawk College's Massage Therapy program in 2018. She has experience with patients of various ages and ability, as well as a range of techniques (taking a special interest in deep tissue and trigger point massage). Her passion is to improve her patients' quality of life and give them the tools and the education necessary to get the most out of their treatments.


[View More]
"By far the best physio clinic I have gone to. I've had ongoing back pain for over 10 years and I feel like the sessions here are already helping."
Emanuel R - Google Review
"They are very flexible and do everything they can to make sure you are comfortable Would highly recommend them as your physio choice!"
Krystal D - Google Review