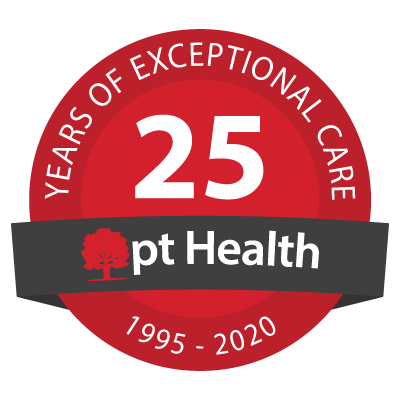 Melrose Physiotherapy Toronto - pt Health
In-person treatment available
Virtual Care treatment available
Ontario Health Insurance Plan (OHIP)
Welcome!
Our clinic is open and offering in-person treatment in addition to virtual care. We look forward to seeing you soon.
"Great people. Knowledgeable, skilled, friendly, confident. Progress of recovery is evaluated on every visit and adjustments are made. Very accommodating with appointment times. Everything happens on time, as booked. Parking is always available. Convenient location. Thank you very much for taking care of me."
Petey B - Google Review
"I found the receptionist very friendly and helpful with information for my pregnant daughter. Also, my physiotherapist was very friendly and helpful and made me feel at ease. He gave me great exercises to take home with me, and was very knowledgeable. I would highly recommend Melrose Physiotherapy."
Gail M - Google Review
Our Clinic Team
Sumya Khudadad
Physiotherapist

Sumya graduated with a Master of Science in Physical Therapy from Leeds Beckett University. She is trained in treating jaw pain, concussion injury, low back pain, urinary incontinence and a wide range of orthopaedic issues by applying a biomechanical approach.

She enjoys treating a wide range of clients varying from competitive athletes in the clinic to inpatient ICU and post-op cardiac patients in hospital settings. Sumya believes in active lifestyle, personalized exercise prescription, manual therapy and evidence-based practice in order to have a sustainable rehabilitation and prevent re-injury. Sumya has conducted and published a research article in Nursing Times journal on prevention and timely management of contractures in care home residents.

Outside of the physio world, Sumya enjoys running, hiking, and weight training.

Ryan Grigg
Physiotherapy Assistant

Ryan Grigg has been working in pt Health clinics as a certified Physiotherapy Assistant for over nine years. He is a constant support to all our staff and patients and has helped Melrose Physio fundraise hundreds of dollars by participating in Movember and other charities for the past several years.

Darek Spoz
Registered Massage Therapist

Darek graduated from Kikkawa College Massage Therapy School in 1992, after obtaining his degree in Physical Education in 1985. He is in good standing with the College of Massage Therapists of Ontario and the Ontario Massage Therapy Association. He concluded his training in various specialties of massage therapy techniques including; myofascial release, cranio-sacral therapy and others.

He has practiced massage therapy for the past 29 years, including 26 years at Melrose Physiotherapy. He also has extensive experience conducting assessments for Independent Assessment Centres.

Mohit Bhatt
Physiotherapist

Mohit Bhatt is an internationally educated Physiotherapist from India. He studied at B.J. Medical college, Ahmedabad and graduated in 2019. He then completed a diploma in Fitness and Health promotion at Seneca college and currently is working with pt Health as a Physiotherapist.

Mohit's goal is to bring a positive change to society by helping people live a healthier life. His interests are orthopedics and sports medicine, and his favourite hobbies include photography and music.

He is certified in Acupunture and Dry needling.

Swapna Surendran
Physiotherapist

Swapna believes in an active approach to rehabilitation while maximizing your mobility, function and well-being in an effort to return you to your best functional level.

She brings forth her experience in a variety of health care settings including but not limited to hospitals, clinics, community care and academics. She believes in a client-centered approach while utilizing evidence-based practice.

During her spare time, she likes traveling, trail walking, and reading.

Alex Kim
Physiotherapist

Alex is a highly skilled and dedicated physical therapist who graduated from the University of Western Ontario with a Master's degree in Physical Therapy. With his extensive knowledge and experience in the field, Alex has worked in various settings, including inpatient and outpatient orthopedic services, where he has helped countless patients achieve their rehabilitation goals.

His interests lie in a wide range of musculoskeletal conditions, including Neck/Back pain, Hip and Knee arthritis, Rotator cuff injuries, Elbow pain, Wrist & Hand repetitive use injuries, Knee ligamentous/meniscal injuries, Ankle sprains, Foot/heel pain, Pre-surgical strengthening, and Post-surgical rehabilitation for arthroscopic, arthroplasty, and trauma patients. He has a genuine passion for his work and is committed to providing the highest level of care to his patients.

Alex is known for his ability to develop personalized treatment plans that cater to the unique needs and goals of each patient. Whether it's a new injury or chronic symptoms, he uses a comprehensive approach to reduce pain, promote healing, and restore function. Alex is dedicated to helping his patients regain their independence and live their lives to the fullest.
[View More]
"Everyone you meet at Melrose has the best intentions for you and your road to recovery. Going back whenever I injure myself. They are awesome! Couldn't see myself anywhere else for recovery than Melrose Physiotherapy."
Katrina H - Google Review
"The staff at the clinic is very friendly and professional, the clinic is clean and pleasant. The therapist who is treating me is very capable and understanding. Overall I enjoy coming to the clinic and my shoulder is feeling better with every visit."
Rikki B - Google Review