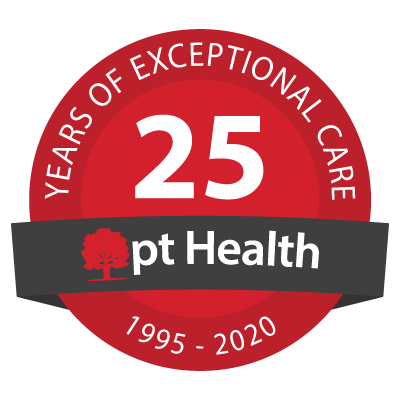 Melrose Physiotherapy Toronto - pt Health
In-person treatment available
Virtual Care treatment available
Ontario Health Insurance Plan (OHIP)
Welcome!
Our clinic is open and offering in-person treatment in addition to virtual care. We look forward to seeing you soon.
"Great people. Knowledgeable, skilled, friendly, confident. Progress of recovery is evaluated on every visit and adjustments are made. Very accommodating with appointment times. Everything happens on time, as booked. Parking is always available. Convenient location. Thank you very much for taking care of me."
Petey B - Google Review
"I found the receptionist very friendly and helpful with information for my pregnant daughter. Also, my physiotherapist was very friendly and helpful and made me feel at ease. He gave me great exercises to take home with me, and was very knowledgeable. I would highly recommend Melrose Physiotherapy."
Gail M - Google Review
Our Clinic Team
Sumya Khudadad
Physiotherapist

Sumya graduated with a Master of Science in Physical Therapy from Leeds Beckett University. She is trained in treating jaw pain, concussion injury, low back pain, urinary incontinence and a wide range of orthopaedic issues by applying a biomechanical approach.

She enjoys treating a wide range of clients varying from competitive athletes in the clinic to inpatient ICU and post-op cardiac patients in hospital settings. Sumya believes in active lifestyle, personalized exercise prescription, manual therapy and evidence-based practice in order to have a sustainable rehabilitation and prevent re-injury. Sumya has conducted and published a research article in Nursing Times journal on prevention and timely management of contractures in care home residents.

Outside of the physio world, Sumya enjoys running, hiking, and weight training.

Boris Li, PT
Physiotherapist

Boris graduated from University of Toronto in 2013 with a Master of Science in Physical Therapy after earning an Honours Bachelor of Science Degree in Kinesiology. Boris is fully certified through McMaster Contemporary Acupuncture and Integrated Dry Needling. He incorporates his training from Active Release Technique (ART®), Fascial Release, Kinesiotaping seminars as part of his treatment approach to maximize your recovery. He continues to upgrade his skill set and is working towards his manual therapy levels from the Orthopaedic Division of the Canadian Physiotherapy Association.

Boris is a sports enthusiast. He competed in varsity Badminton at York University prior to becoming a physical therapist. With almost a decade of experience treating various injuries, Boris has always maintained his focus on delivering individualized client-centered care. Boris has the ability to make complex concepts about your body easy for you to understand and after diagnosing the root cause of the injury, Boris will work with you to develop a plan to overcome challenges and restore optimal health.

When not at the clinic, you can find Boris spending time with his family, riding his motorcycle, and staying active through weight training.

Ankeeta Ginu-Sasidharan
Physiotherapy Resident

Ankeeta believes that being active and fit should be the way of life. She chose this profession because she thought that she could put this belief into action by helping her patients recover and go back to doing the activities they love the most. In her practice, she believes effective communication is the key to not only understand the patient's condition but also to understand their goals.

She believes in setting up patient specific goals and strives to achieve them with evidence based practice. Her treatment focuses on educating the patient on their condition, prescribing exercises, manual therapy, activity modification and ergonomics.

Outside work, Ankeeta loves spending time with her family and is passionate about reading, traveling, cooking and dancing.

Ryan Grigg
Physiotherapy Assistant

Ryan Grigg has been working in pt Health clinics as a certified Physiotherapy Assistant for over nine years. He is a constant support to all our staff and patients and has helped Melrose Physio fundraise hundreds of dollars by participating in Movember and other charities for the past several years.

Waku Goto
Physiotherapist

Waku graduated from Western University in 2017 with his Master of Physical Therapy. His treatment philosophy emphasizes the delivery of evidence-based, individualized treatments involving manual therapy, exercise prescription, therapeutic modalities and client education to empower clients in optimizing their health and well-being. He has completed courses in specialized rehabilitation of runners, functional dry needling, acupuncture, the Mulligan Concept, soft tissue release and manual therapy.

In his spare time, Waku enjoys staying active through weight-lifting and running. He also loves music and watching his Indianapolis Colts play on Sundays.

Darek Spoz
Registered Massage Therapist

Darek graduated from Kikkawa College Massage Therapy School in 1992, after obtaining his degree in Physical Education in 1985. He is in good standing with the College of Massage Therapists of Ontario and the Ontario Massage Therapy Association. He concluded his training in various specialties of massage therapy techniques including; myofascial release, cranio-sacral therapy and others.

He has practiced massage therapy for the past 29 years, including 26 years at Melrose Physiotherapy. He also has extensive experience conducting assessments for Independent Assessment Centres.

Mohit Bhatt
Physiotherapy Resident

Mohit Bhatt is an internationally educated Physiotherapist from India. He studied at B.J. Medical college, Ahmedabad and graduated in 2019. He then completed a diploma in Fitness and Health promotion at Seneca college and currently is working with pt Health as a Resident Physiotherapist.

Mohit's goal is to bring a positive change to society by helping people live a healthier life. His interests are orthopedics and sports medicine, and his favourite hobbies include photography and music.

Robert Belasa
Physiotherapy Assistant

Robert graduated from the Philippines in 2016 with a Bachelor's Degree in Physical Therapy. He worked as a private Physiotherapist for five years. He is active in attending seminars and certifications to further enhance his knowledge in various treatments such as Lower Extremity Manual Medicine. With his five years of experience, he was able to handle various neurological and musculoskeletal conditions.

Robert is also known for the quality care that he provides with every patient that he handle. In 2021, Robert decided to move in Canada. He is preparing for the upcoming Physiotherapy Competency Exam to become a Physical Therapist in Canada. In his spare time, Robert plays tennis with his friends, play musical instruments and watches documentaries on Netflix.

Anugrah Mukhi
Physiotherapist

Anugrah is internationally trained physiotherapist from India. His assessment and treatment philosophy are to add provide patient centric care with all available tools such as exercise prescription, hands on therapy, electro-rehab and functional training. He also provides treatment with acupuncture, soft tissue release and kinesio taping.

He is also member of Canadian Physiotherapy Association and stays active with new developments in research and evidence-based practices.
[View More]
"Everyone you meet at Melrose has the best intentions for you and your road to recovery. Going back whenever I injure myself. They are awesome! Couldn't see myself anywhere else for recovery than Melrose Physiotherapy."
Katrina H - Google Review
"The staff at the clinic is very friendly and professional, the clinic is clean and pleasant. The therapist who is treating me is very capable and understanding. Overall I enjoy coming to the clinic and my shoulder is feeling better with every visit."
Rikki B - Google Review